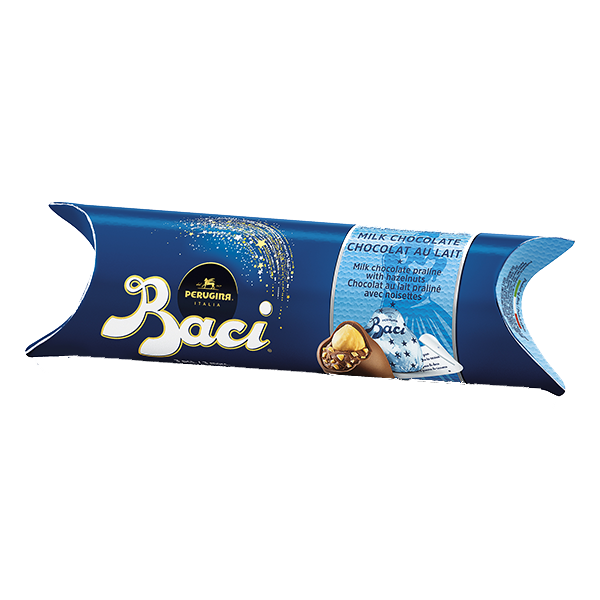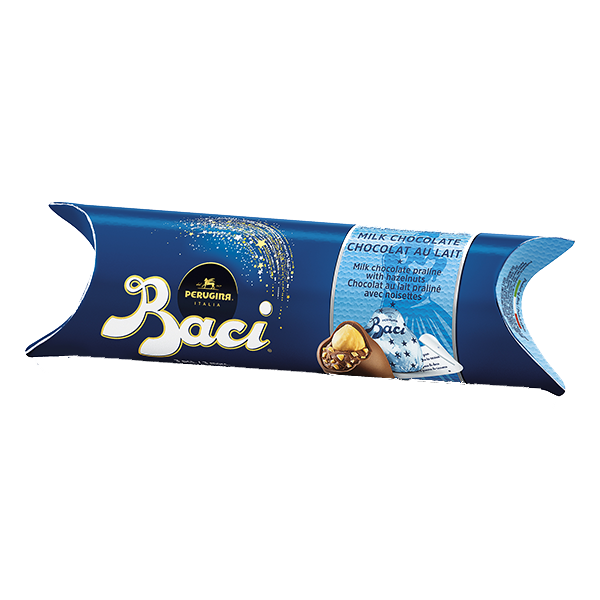 Baci Milk Tube
The most velvety Baci® Perugina® in the packaging that made history. With the Milk Tube, you can surprise your dearest friends and share with them a moment of irresistible pleasure with coffee or after an intimate dinner.
A perfect taste even for the little ones, Baci® Perugina® Milk will be a simple gesture that will spark great emotions.
Baci Milk Tube
Features and Benefits
Entirely made in Italy with selected raw materials.

A unique recipe and history, to spark love and affection since 1922.

Iconic with its "perfectly imperfect" shape and unmistakable starry wrapper.

The masterpiece of love and affection, with the iconic secret Love Note that embraces each Baci® Perugina®.

A joy to give, a pleasure to receive, with its power to spark love and emotions in every different occasion.
Baci Milk Tube
Nutrition Information
Baci Milk Tube
Ingredients
Milk chocolate praline with hazelnut filling.

Ingredients: Sugar, Hazelnuts, Cocoa butter, Cocoa mass,Milk powder,Whey powder,Sunflower lecithin, Natural Vanilla flavour. Contains: Milk, Hazelnuts. May contain: Other tree nuts. GLUTEN FREE.

Store in a cool and dry place, away from direct sunlight and far from heat.

Important: young children (less than 4 years) have limited chewing ability and could choke on small candies.