Good Inside and Out
While we source our cocoa from Côte d'Ivoire, many of our products are made right here in Canada. We put tremendous effort into ensuring they're made using quality ingredients sourced in a responsible way.
Natural
Flavours
Proudly Prepared In Canada
It All Starts in the Cocoa Farming Communities of West Africa
Côte d'Ivoire is responsible for approximately 40% of the world's cocoa production. There, cocoa is far more than just a tree. It's a way of life for those who farm it and a vital part of the communities that rely on it. As part of Nestlé's ongoing commitment to sustainable sourcing, We continue to work hand in hand with rural communities, leading NGOs, local government and over 40,000 farmers to improve quality of life in cocoa farming communities.

Through the Nestlé Cocoa Plan, we train farmers in better agricultural practices, improve access to education for children in farming communities and distribute hardier higher yielding plants. The program focuses on 3 key pillars:
Better Farming
Enhancing productivity by teaching good agricultural practices, which is key to improving farmers' income.
1 / 3
Better Cocoa
Building long term relationships with the farmer cooperatives supplying us, and ensuring that quality beans are being used to create great tasting chocolate.
2 / 3
Better Lives
Working with communities to support women and children – for example, helping women with micro businesses, and building schools to support kids' education.
3 / 3
40,000
Farmers trained per year in better and safer farming practices
1 / 6
9M
Cocoa plantlets supplied as of 2016 to improve earning potential and livelihood of farmers
2 / 6
50+
Farmer cooperatives in the Nestlé Cocoa Plan that have attended our 3-day gender awareness training
3 / 6
27%
Cocoa plantlet nurseries that are run by women, up from 3% in 2014
4 / 6
$110M CHF
Committed investment from The Nestlé Cocoa Plan from 2010 to 2019
5 / 6
$243 CAD
Premium paid by Nestlé to farmers for supplying quality cocoa beans – over $243 Canadian dollars per tonne
6 / 6
A Kid's Place is in School
The Nestlé Cocoa Plan is invested in improving access to education. That's why we've partnered with NGOs and local organizations to build 42 schools in Côte D'Ivoire and make school access easier for over
10,000 kids.
At Nestlé, we believe child labour has no place in our supply chain, however we know there are children working on farms in Côte d'Ivoire, in areas where we source cocoa. No company sourcing cocoa there can guarantee they've completely eliminated that risk, but we are determined to tackle the problem – and that begins with access to better quality education.
42
New and improved schools mean a better future is possible for children.
193,000
+
Community members and farmers educated on child labour issues.
1,000
+
Community Liaison People, chosen by local communities, recruited and trained to run awareness-raising sessions for communities and identify children at risk of child labour.
1,500
In addition to supporting the Nestlé Cocoa Plan efforts mentioned above, Nestlé Canada is providing school supplies and equipment to increase quality of education for over 1,500 children.
We're Stronger Together
It wouldn't be possible to make progress without our partners –grassroots organizations, NGOs, famer groups such as co-operatives, as well as government bodies and private companies.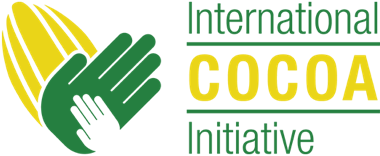 The International Cocoa Initiative helps us in our efforts to eliminate child labour and increase child protection.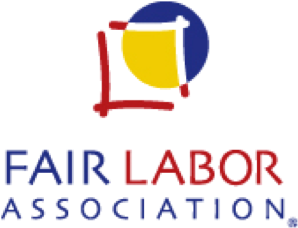 The Fair Labor Association does deep dive audits into the labour conditions on farms supplying us and publishes the results together with our actions.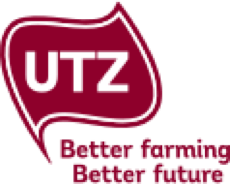 Farmers and farmer organizations are audited to see if they are up to the UTZ standard. Certification gives consumers added assurance that the cocoa was produced with respect for people and the planet.

The World Cocoa Foundation pulls together chocolate companies and cocoa processors to work together for the benefit of farmers.
Proudly and Passionately Supported by the Brands You Love
All the More Reason to Feel Good When You Unwrap a Nestlé Treat.
Learn more about the the Nestlé Cocoa Plan, the work we've done, and what we're doing next.
Have questions? Ask us.