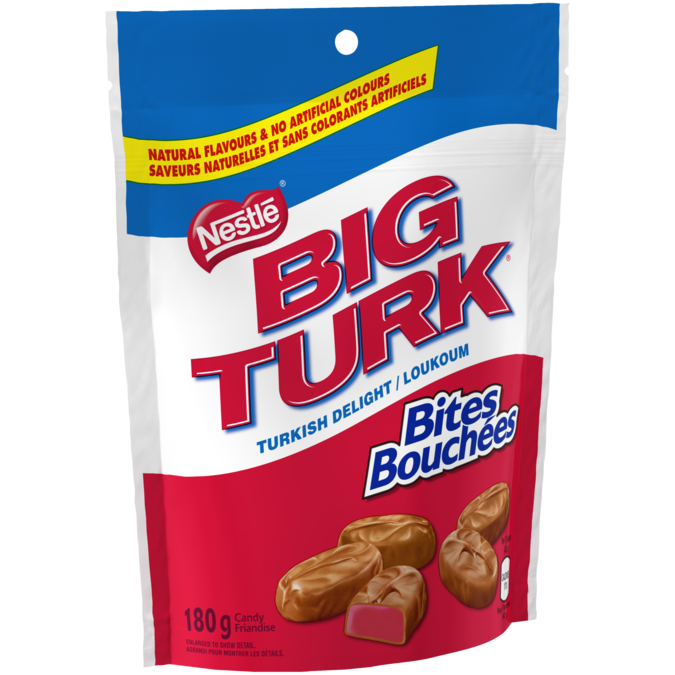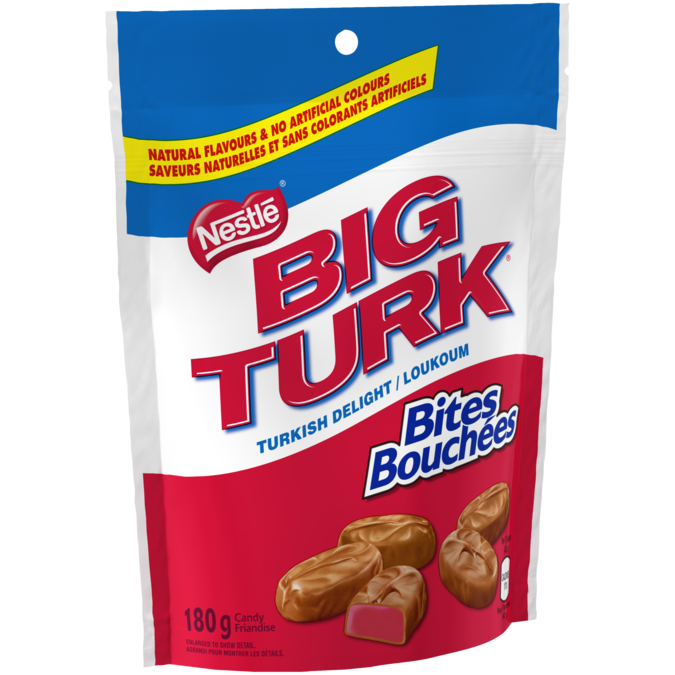 BIG TURK Bites
BIG TURK Bites has the perfectly delicious combination of jelly and chocolate, in sharable bite-sized pieces. Question is, do you really want to share something so tasty?
BIG TURK Bites
Features and Benefits
Made with 100% sustainably sourced cocoa through the NESTLÉ Cocoa Plan

Natural flavours and no artificial colours

Originally introduced under the Smiles N' Chuckles label in 1974

Perfect for sharing at any occasion

A delicious combination of Turkish Delight and Chocolate

Proudly prepared in Canada
BIG TURK Bites
Nutrition Information
BIG TURK Bites
Ingredients
Sugar, glucose, modified corn starch, milk ingredients, cocoa butter, cocoa mass, citric acid, soy lecithin, natural flavour, colour.