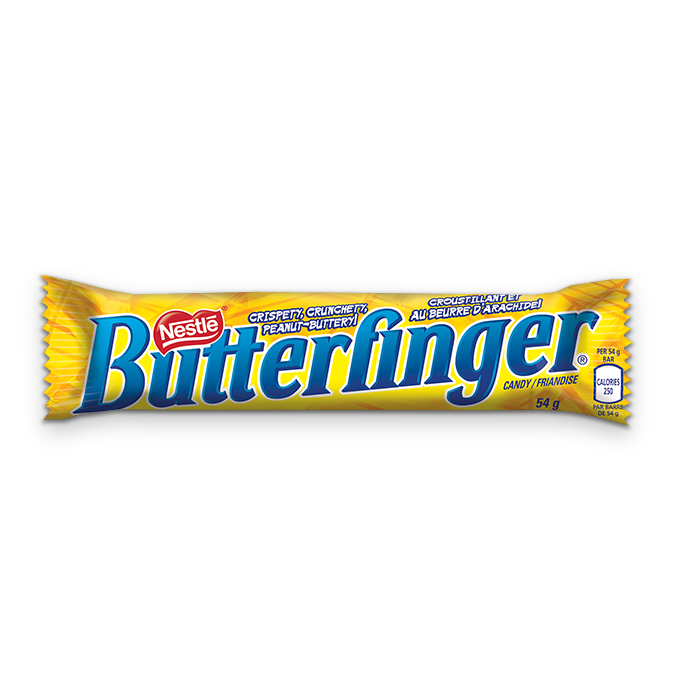 BUTTERFINGER
Each BUTTERFINGER is an insane taste experience - crispety, crunchety, peanut-buttery and covered in a creamy chocolatey coating!
Features and Benefits
Nutrition Information
Ingredients
BUTTERFINGER
Features and Benefits
One-of-a-kind with a great peanut-buttery taste
Description
Features and Benefits
BUTTERFINGER
Nutrition Information
In the event of any discrepancy between the information listed on this website and on each individual package, please refer to the information listed on package.
BUTTERFINGER
Ingredients
,
,
,
hydrogenated palm kernel oil
,
,
, icing
,
modified milk ingredients
,
,
,
,
,
, artificial colour (
) .
.