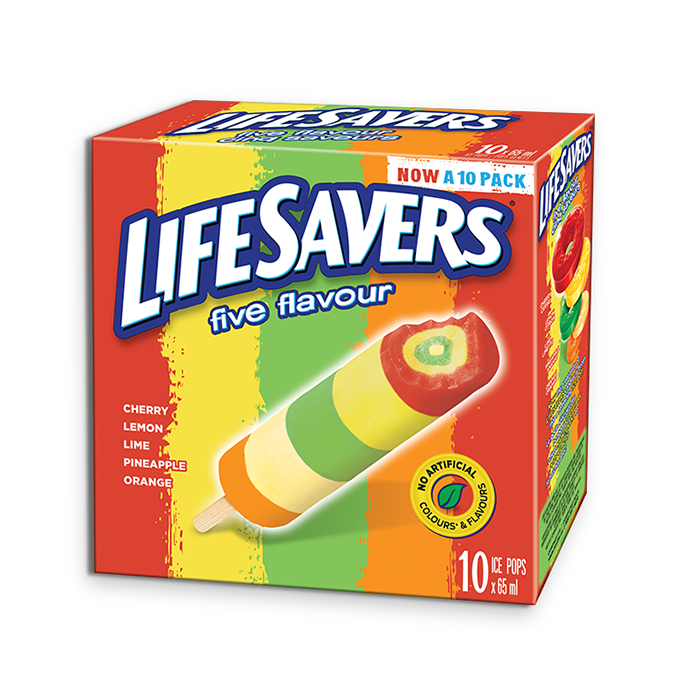 LIFESAVERS Pops
Have "A Hole Lot of Fun"™ with this Cherry, Lemon, Lime, Orange and Pineapple- flavoured ice pop!
Features and Benefits
Nutrition Information
Ingredients
LIFESAVERS Pops
Features and Benefits
A loved candy in a refreshing ice pop!

50 calories per 65ml pop

No artificial colours and flavours
Description
Features and Benefits
LIFESAVERS Pops
Nutrition Information
In the event of any discrepancy between the information listed on this website and on each individual package, please refer to the information listed on package.
LIFESAVERS Pops
Ingredients
,
,
,
,
,
,
,
,
,
.
May contain peanuts and tree nuts

.