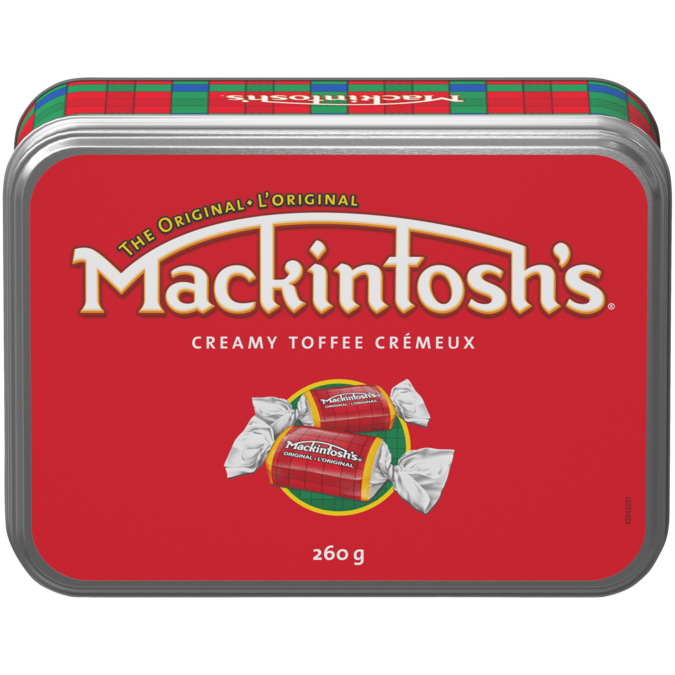 MACKINTOSH Toffee Tin
MACKINTOSH'S® Toffee Pieces are perfect for a treat or baking anything delicious. It's the same classic creamy toffee you know and love made from the same simple ingredients, in a collectible tin.
Features and Benefits
Nutrition Information
Ingredients
MACKINTOSH Toffee Tin
Features and Benefits
Toffee pieces made with simple ingredients like butter and sugar

No added flavours or colours

Individually wrapped pieces in a beautiful tartan wrapper

Great for baking

Collectible tin makes for a perfect holiday gift
Description
Features and Benefits
MACKINTOSH Toffee Tin
Nutrition Information
In the event of any discrepancy between the information listed on this website and on each individual package, please refer to the information listed on package.
MACKINTOSH Toffee Tin
Ingredients