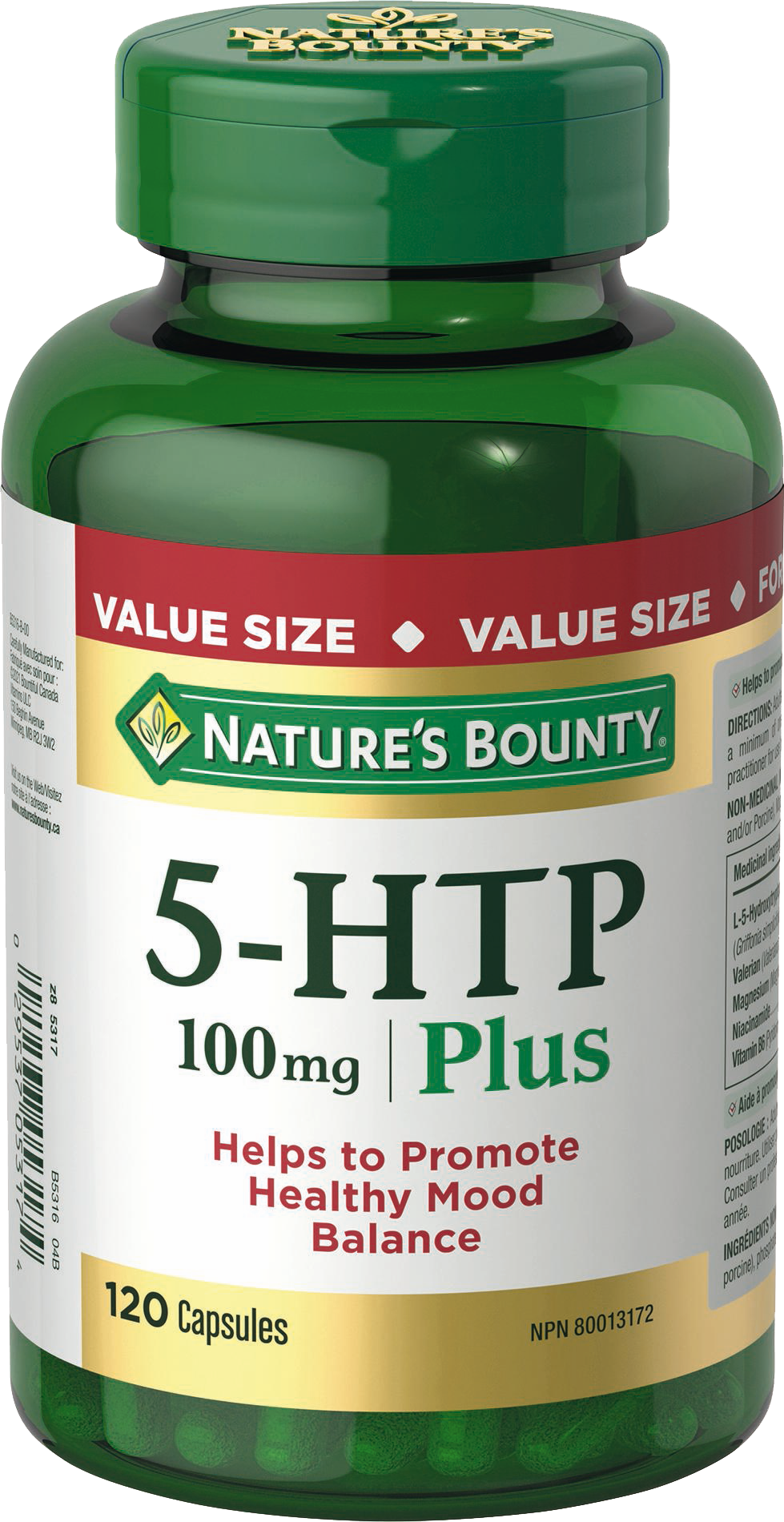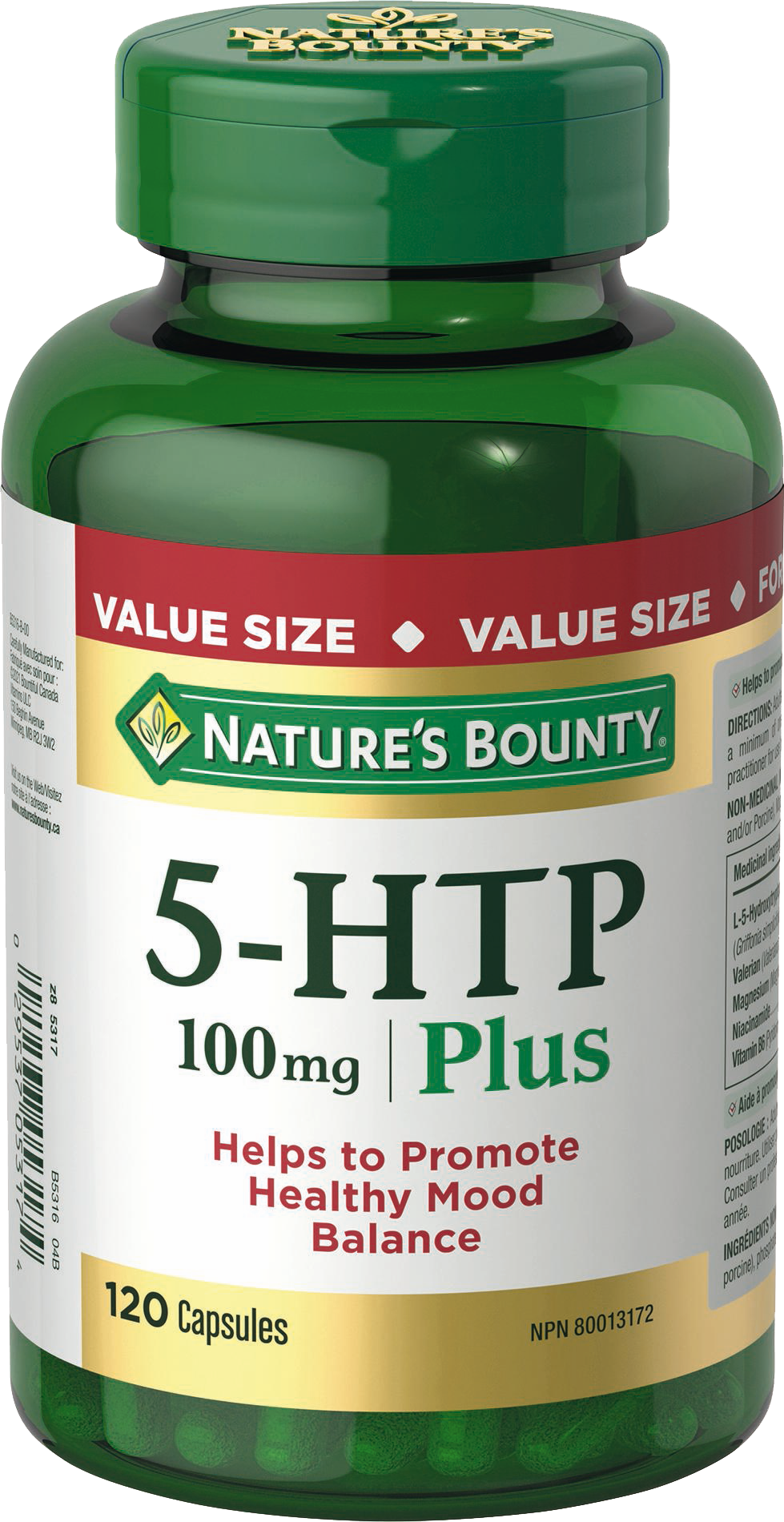 5-HTP 100mg 120 Capsules
Nature's Bounty 5-HTP formula provides a way to help promote a healthy mood balance. 
Also available in value size.
5-HTP 100mg 120 Capsules
Features and Benefits
Helps to promote healthy mood balance.
5-HTP 100mg 120 Capsules
Nutrition Information
5-HTP 100mg 120 Capsules
Ingredients
NON-MEDICINAL INGREDIENTS: Dibasic Calcium Phosphate, Gelatin, Silicon Dioxide, Magnesium Stearate.
DIRECTIONS: Adults, take one (1) capsule three (3) times per day with food. Use for a minimum of one week to see beneficial effects. Consult a healthcare practitioner for use beyond one year. WARNING: Consult a healthcare practitioner prior to use if symptoms persist or worsen, or if you are taking carbidopa or drugs/supplements with serotonergic activity such as L-tryptophan, S-adenosylmethionine, St. John's wort, antidepressants, painkillers, over-the-counter cough and cold medication containing dextromethorphan, anti-nausea and anti-migraine medication. Discontinue use and consult your healthcare practitioner if you show signs of weakness, oral ulcers, or abdominal pain accompanied by severe muscle pain or if you experience skin changes. Consumption with alcohol, other medications or natural health products with sedative properties is not recommended. Exercise caution if operating heavy machinery, driving a motor vehicle or involved in activities requiring mental alertness. Some people may experience drowsiness, diarrhea, nausea, vomiting and abdominal pain. Do not use this product if you are pregnant or breastfeeding or have scleroderma. KEEP OUT OF REACH OF CHILDREN. Keep tightly closed, at room temperature in a dark dry place. Security seal.