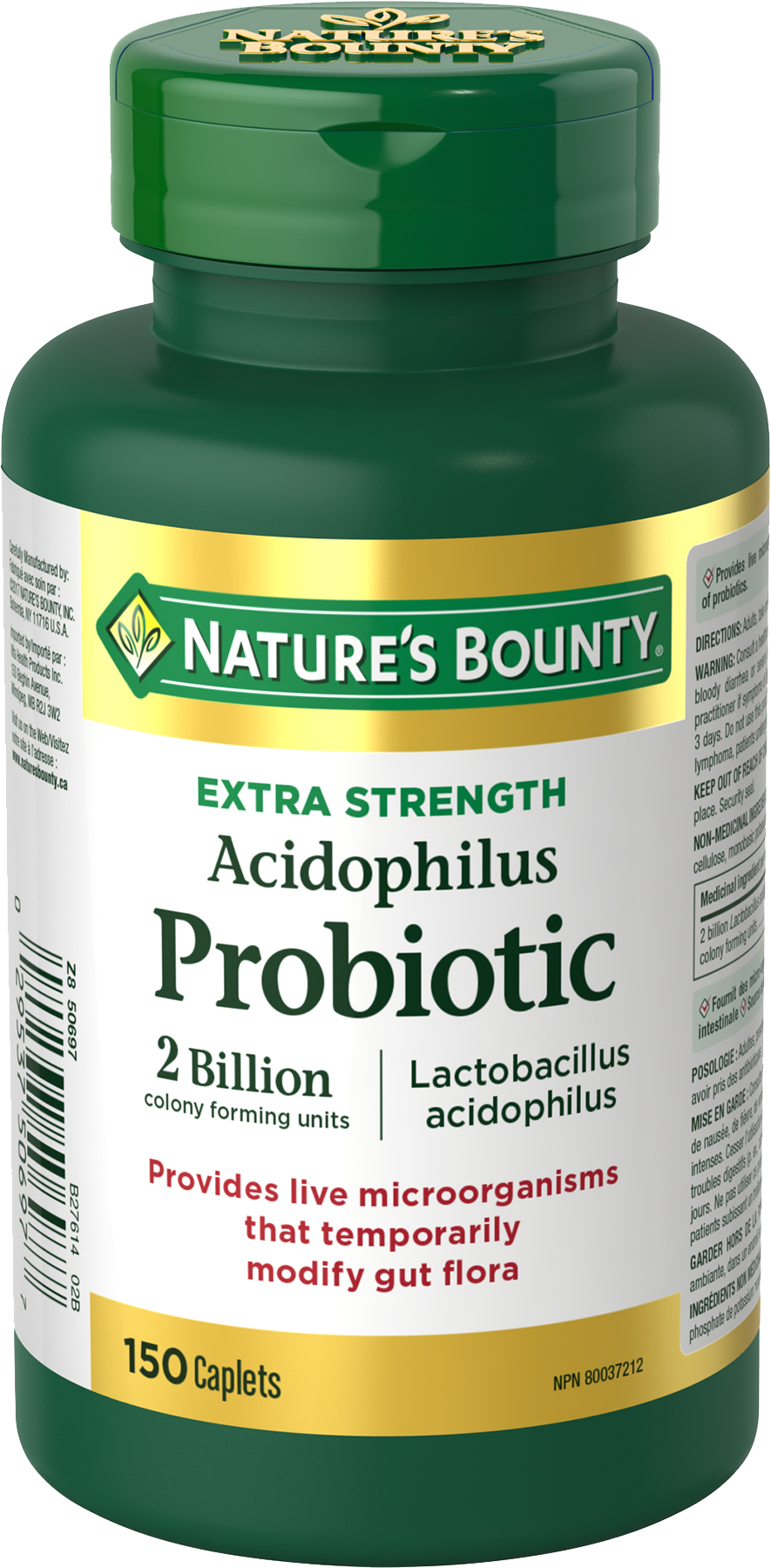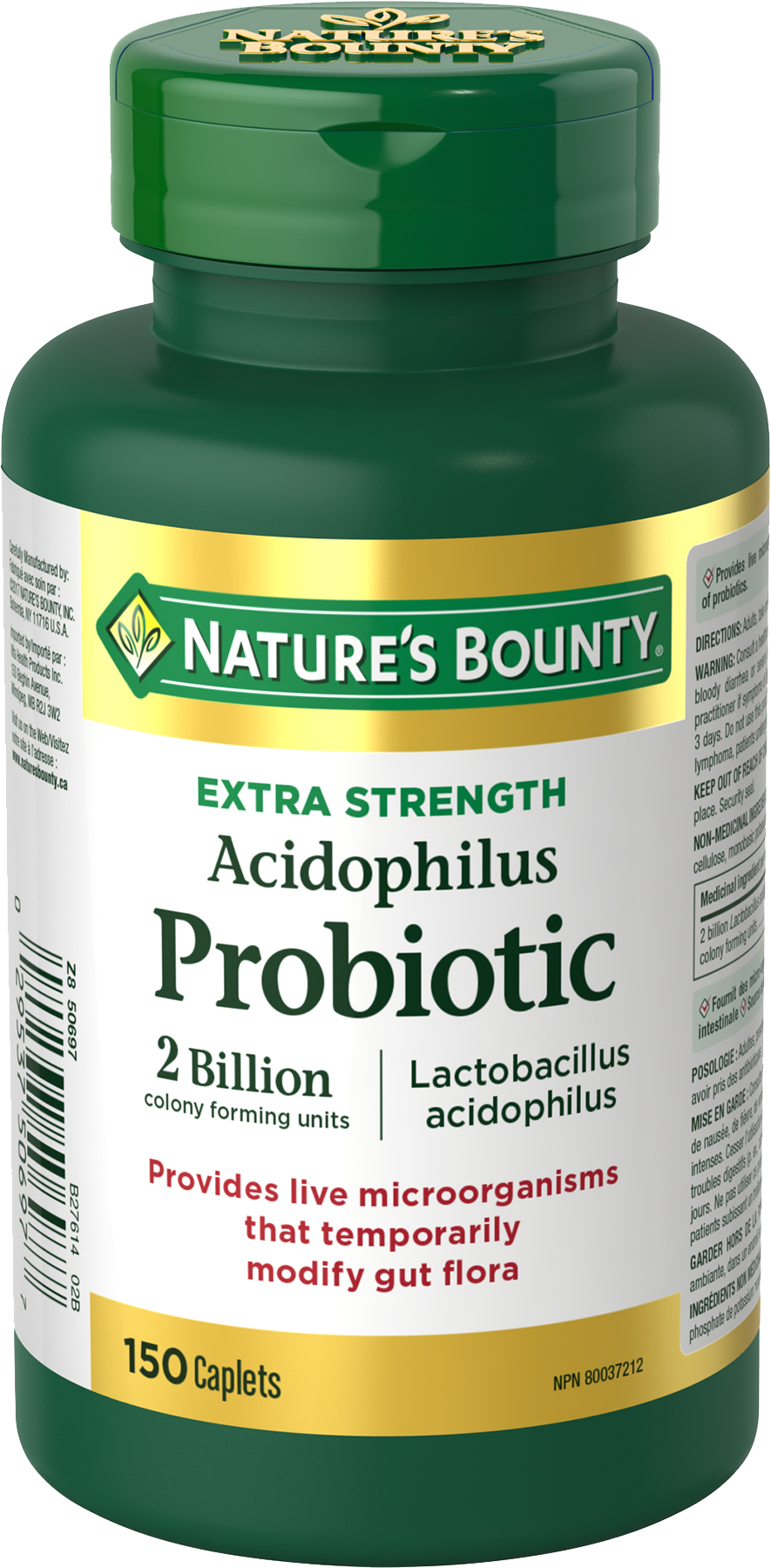 Acidophilus Probiotic
Acidophilus is a friendly bacteria for the digestive system. Nature's Bounty® Acidophilus Probiotic contains 2 billion active cells to help support healthy intestinal balance.
Acidophilus Probiotic
Features and Benefits
Provides live microorganisms that temporarily modify gut flora

Source of probiotics.
Acidophilus Probiotic
Nutrition Information
per caplet
Lactobacillus acidophilus
2
billion colony forming units
Acidophilus Probiotic
Ingredients
NON-MEDICINAL INGREDIENTS: Dipotassium phosphate, magnesium stearate, microcrystalline cellulose, monobasic potassium phosphate, silicon dioxide, stearic acid, trehalose.
DIRECTIONS: Adults, take one (1) caplet per day, at least 2-3 hours before or after antibiotics. WARNING: Consult a healthcare practitioner prior to use if you have nausea, fever, vomiting, bloody diarrhea or severe abdominal pain. Discontinue use and consult a healthcare practitioner if symptoms of digestive upset (e.g. diarrhea) occur, worsen, or persist beyond 3 days. Do not use this product if you have an immune-compromised condition (e.g. AIDS, lymphoma, patients undergoing long-term corticosteroid treatment). KEEP OUT OF REACH OF CHILDREN. Keep tightly closed, at room temperature in a dark dry place. Security seal.