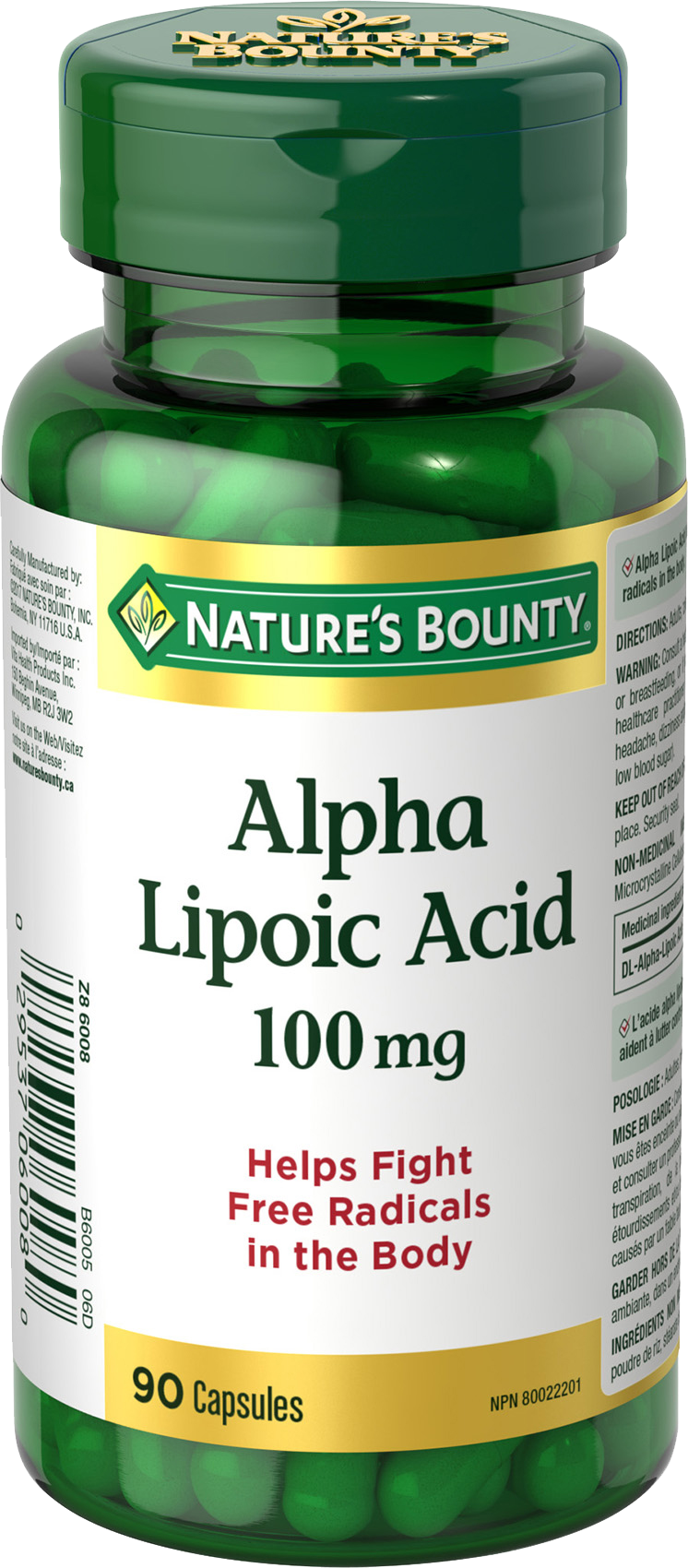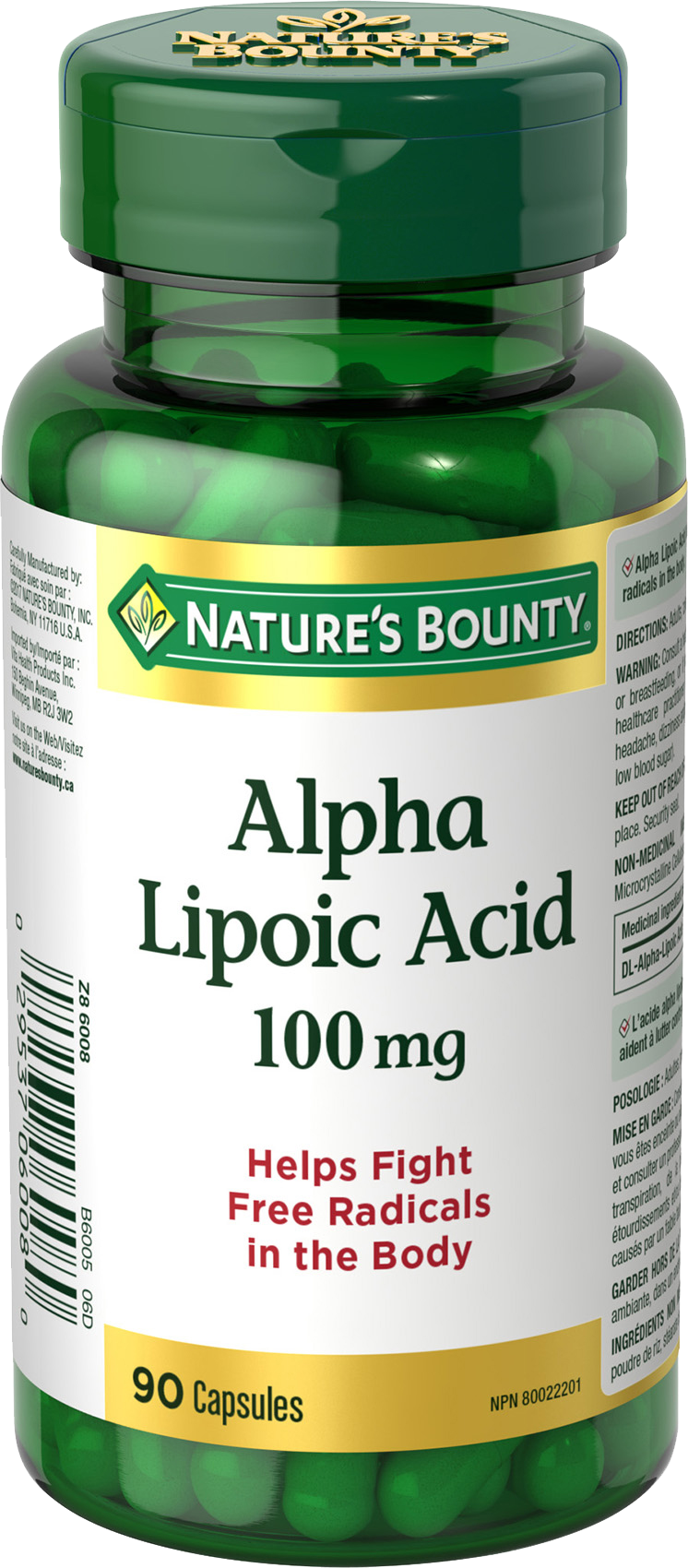 Alpha Lipoic Acid
Alpha Lipoic Acid (ALA) is known as the "universal antioxidant" for its ability to work in both the water-soluble and fat-soluble compartments in the cell. Nature's Bounty ALA helps fight free radicals in the body.
Alpha Lipoic Acid
Features and Benefits
Helps to promote healthy glucose metabolism

Source of antioxidants
Alpha Lipoic Acid
Nutrition Information
Alpha Lipoic Acid
Ingredients
NON-MEDICINAL INGREDIENTS: Gelatin (Bovine and/or Porcine), Magnesium Stearate, Microcrystalline Cellulose, Rice Flour.
DIRECTIONS: Adults, take two (2) capsules three times per day.
WARNING: Stop use and consult a healthcare practitioner if you experience sweating, paleness, chills, headache, dizziness and/or confusion (as these may be symptoms of serious low blood sugar). Consult a healthcare practitioner prior to use if you are pregnant, breastfeeding or have diabetes.
KEEP OUT OF REACH OF CHILDREN. Keep tightly closed at room temperature in a dark, dry place. Security seal.