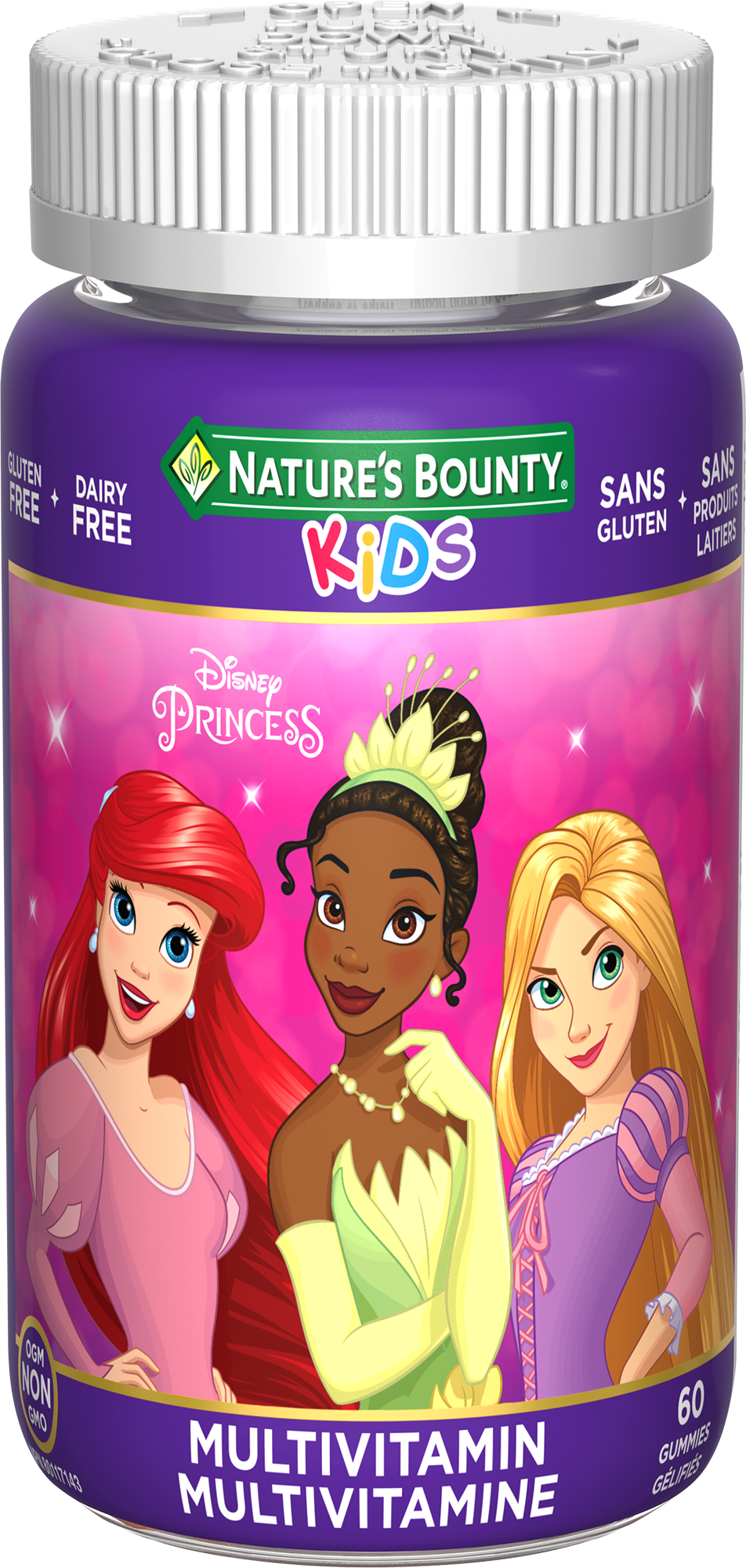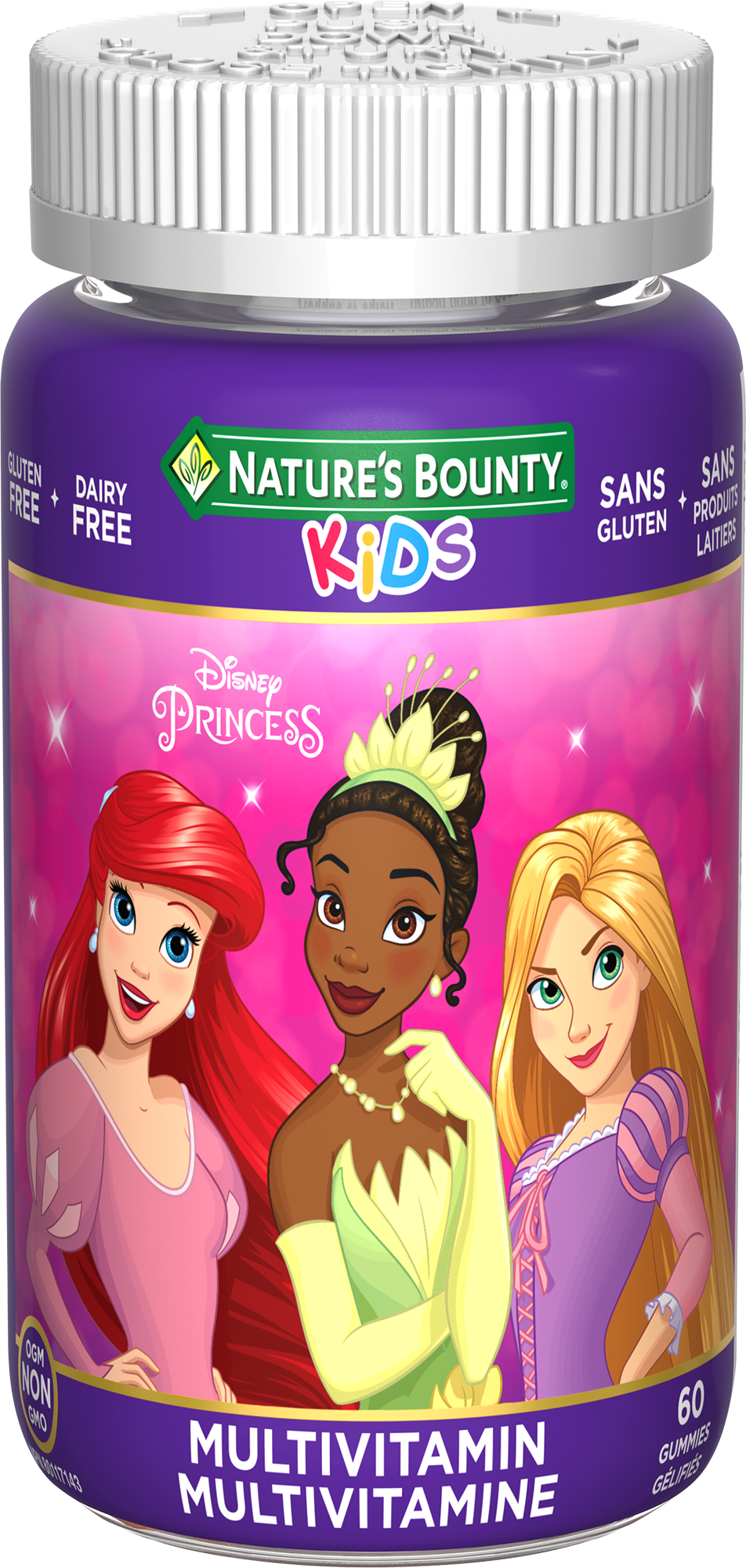 Disney Princess Multivitamin Gummies 60
Help maintain the health of your children with Nature's Bounty Disney Princess Multivitamin gummies. These delicious naturally falvoured gummies help to maintain eyesight, skin, membranes and immune function.
These gummies are also available in value size.
Disney Princess Multivitamin Gummies 60
Features and Benefits
Multivitamin and multimineral supplement

A factor in the maintenance of good health
Disney Princess Multivitamin Gummies 60
Nutrition Information
Disney Princess Multivitamin Gummies 60
Ingredients
No Gluten, No Wheat, No Milk, No Lactose, No Artificial Flavours or Colours, No Artificial Sweetener, No Egg, No Soy, No Fish.
NON-MEDICINAL INGREDIENTS:Carnauba Wax, Citric Acid, Coconut oil, Corn Syrup, Dicalcium Phosphate, Fruit And Vegetable Blend, Gelatin (Bovine/Porcine), Lactic acid, Magnesium citrate, Maltodextrin, Natural Flavours (Cherry, Grape, Orange), Pectin, Silica, Sugar, Trisodium citrate, Vegetable Oil, Water, White Beeswax.
DIRECTIONS: Adults and children 4 years and older, take two (2) gummies per day, a few hours before or after taking other medications.
KEEP OUT OF REACH OF CHILDREN. Keep tightly closed at room temperature in a dark, dry place. Security seal.