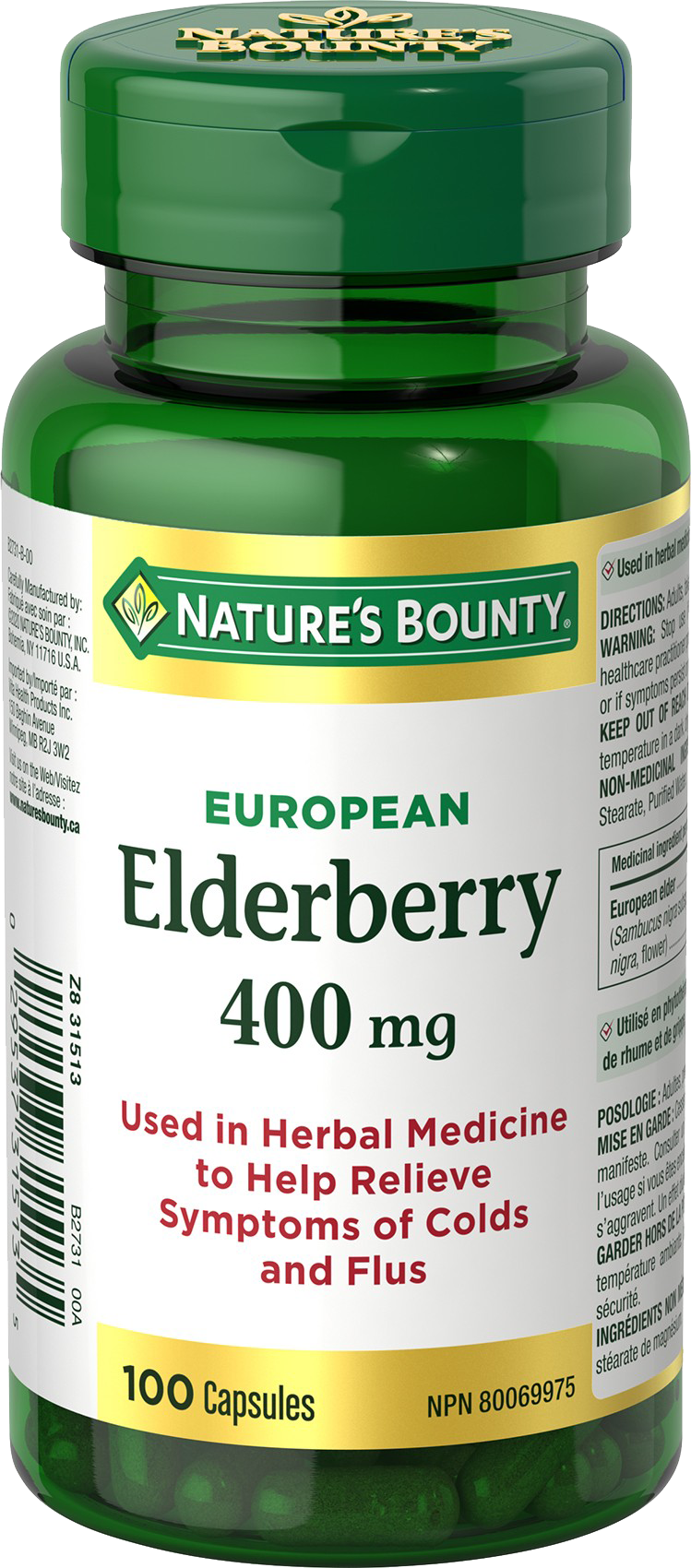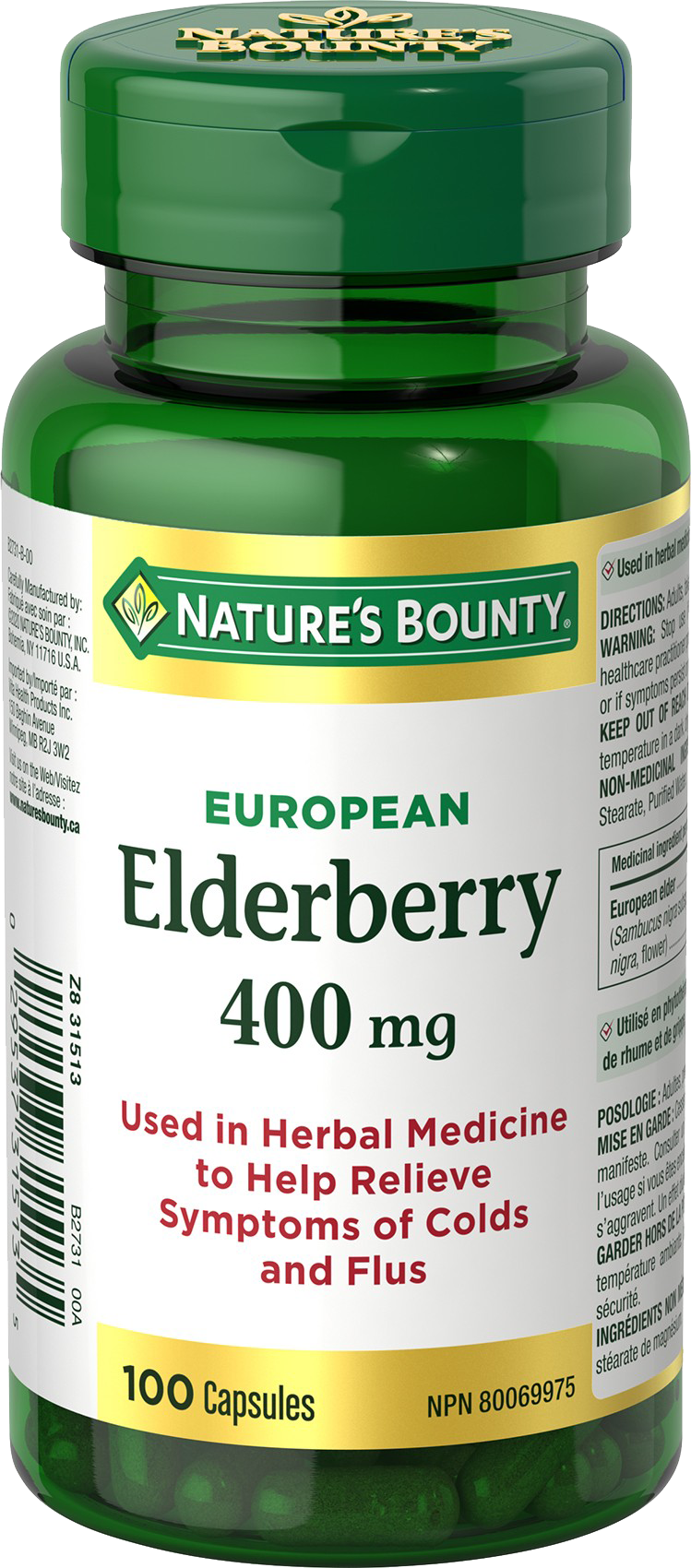 European Elderberry
Help relieve cold and flu symptoms with Nature's Bounty European Elderberry. Elderberry is traditionally used in Herbal Medicine to help relieve symptoms of colds and flus, such as cough and sore throat, so you can get back to enjoying the things you love quicker.
European Elderberry
Features and Benefits
Used in herbal medicine to help relieve symptoms of colds and flus
European Elderberry
Nutrition Information
European Elderberry
Ingredients
NON-MEDICINAL INGREDIENTS: Gelatin, Glycerin, Magnesium Stearate, Purified Water.
DIRECTIONS: Adults, take two (2) capsules twice per day.
WARNING: Stop use if hypersensitivity/allergy occurs. Consult a healthcare practitioner prior to use if you are pregnant or breastfeeding or if symptoms persist or worsen. Diuretic effect may occur.
KEEP OUT OF REACH OF CHILDREN. Keep tightly closed at room temperature in a dark, dry place. Security seal.