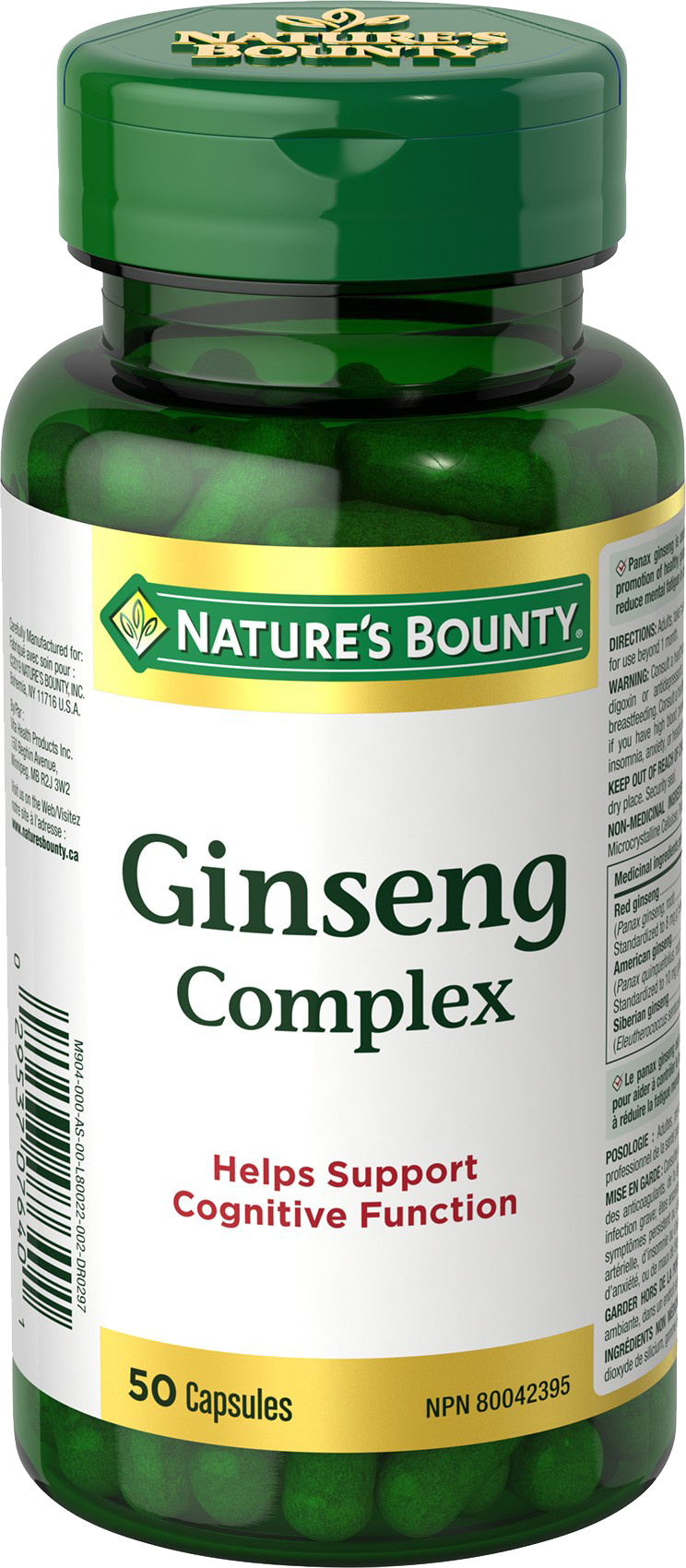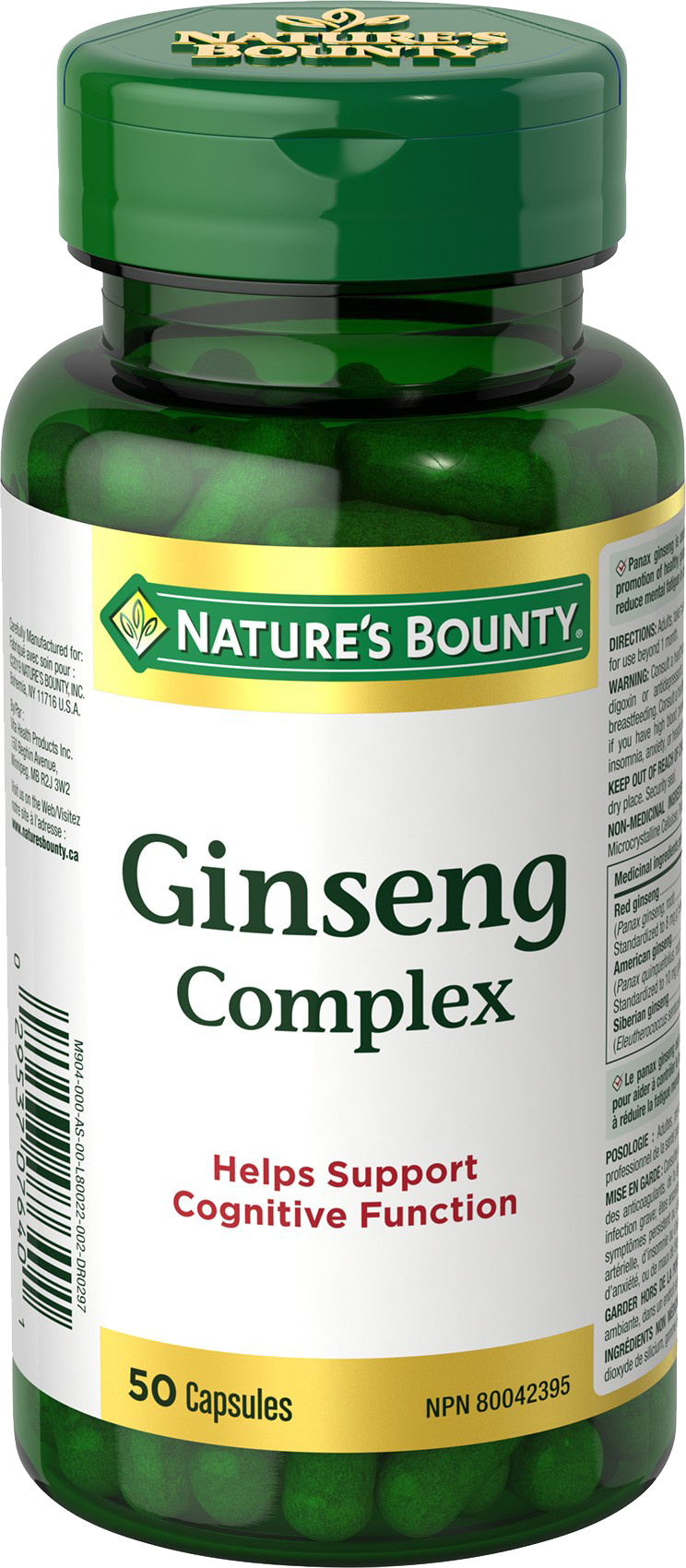 Ginseng Complex
Our Ginseng Complex provides three different strains of Ginseng — American Ginseng Extract, Red Ginseng Root and Siberian Ginseng Root — to help promote healthy glucose levels and support cognitive fuction.
Ginseng Complex
Features and Benefits
Panax ginseng is used in Herbal Medicine as supportive therapy for the promotion of healthy glucose levels and helps support cognitive function and reduce mental fatigue in cases of mental stress
Ginseng Complex
Nutrition Information
Ginseng Complex
Ingredients
NON-MEDICINAL INGREDIENTS: Gellan Gum, Hypromellose, Magnesium Stearate, Microcrystalline Cellulose, Potassium Acetate, Silicon Dioxide.
DIRECTIONS: Adults, take two (2) capsules once per day. Consult a healthcare practitioner for use beyond 1 month.
WARNING: Consult a healthcare practitioner before use if you are taking blood thinners, digoxin or antidepressants; have diabetes, an acute infection, are pregnant or breastfeeding. Consult a healthcare practitioner if symptoms persist or worsen. Do not use if you have high blood pressure, insomnia or asthma. Some people may experience insomnia, anxiety, or headaches; in which case, discontinue use.
KEEP OUT OF REACH OF CHILDREN. Keep tightly closed at room temperature in a dark, dry place. Security seal.