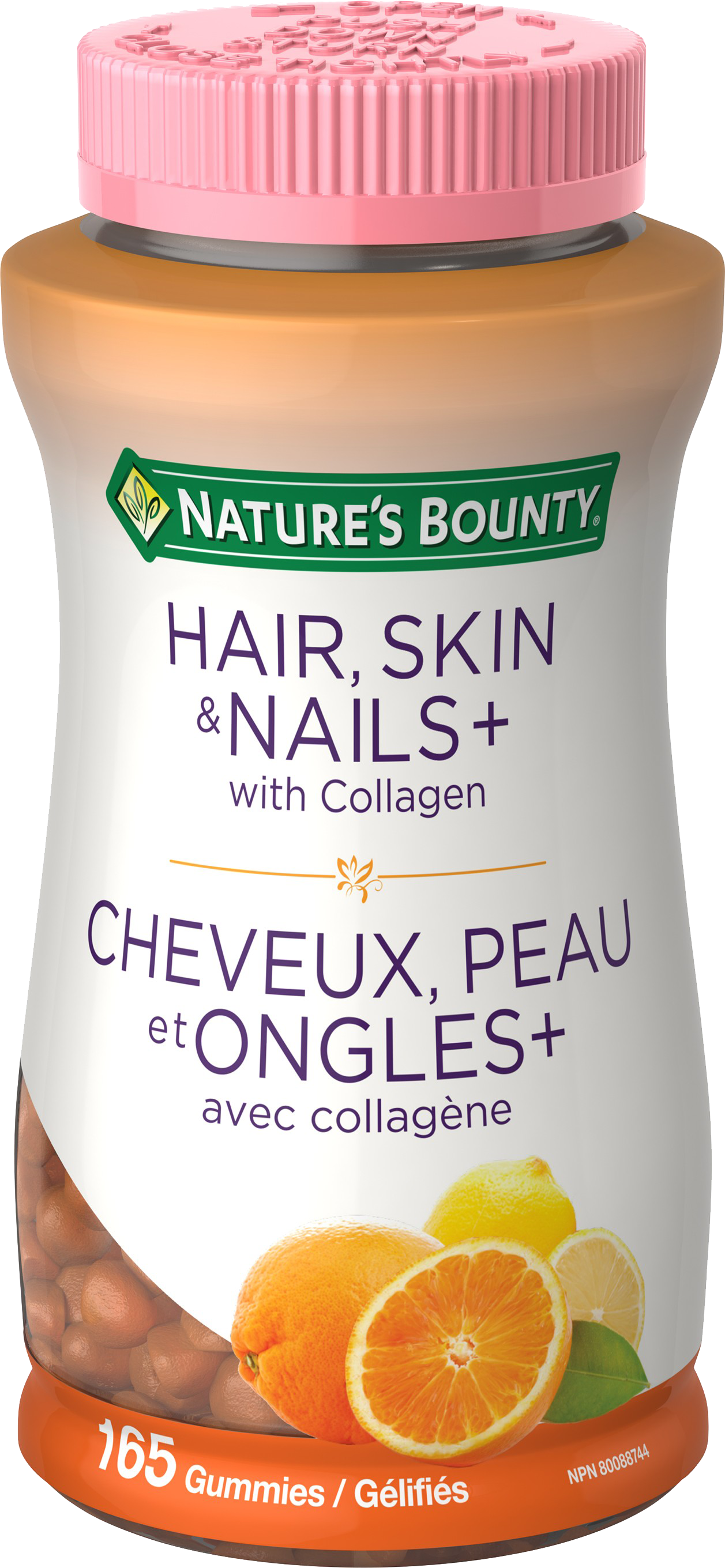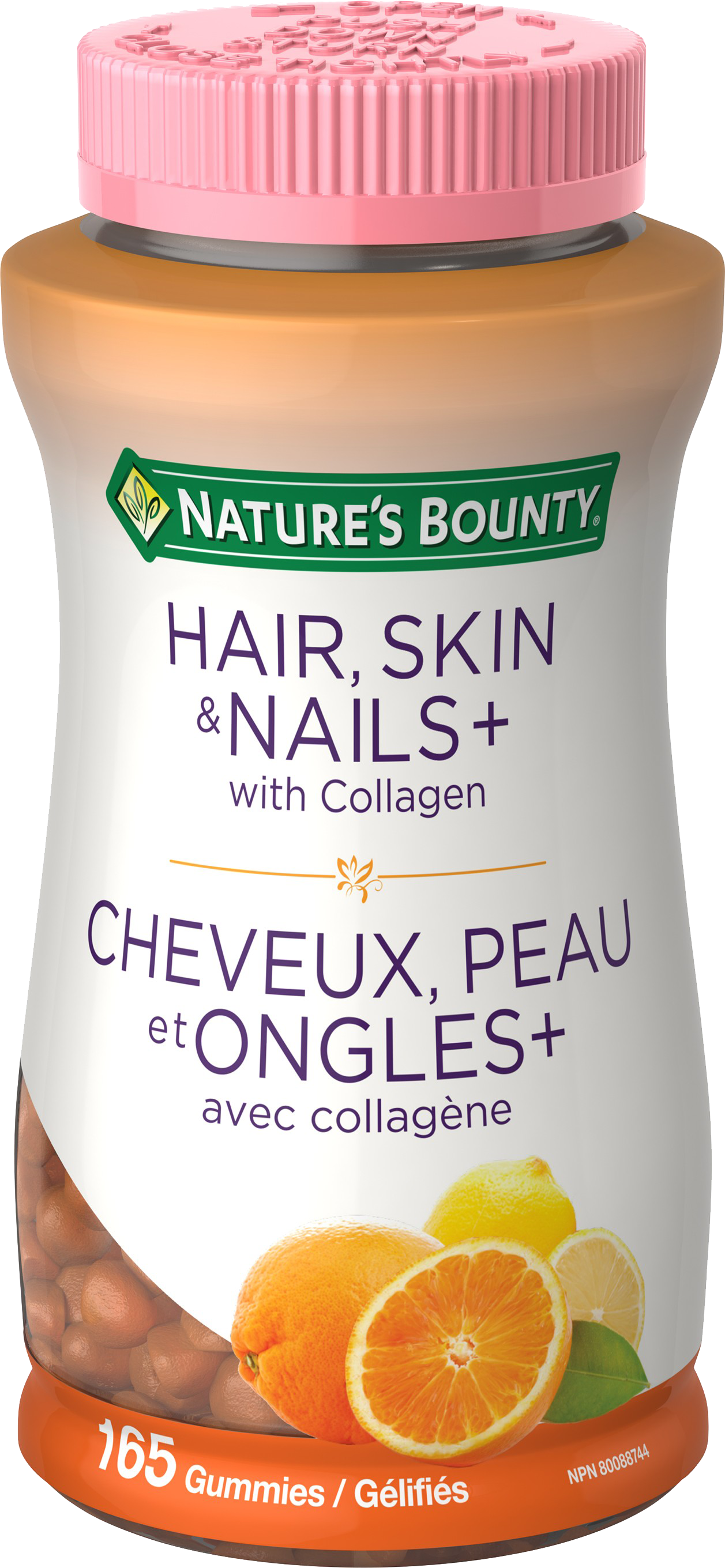 Hair Skin & Nails+ with collagen
You loved our original Hair, Skin & Nail Gummies and so we're adding a new formula to our line up! Our Hair, Skin & Nails+ Gummies with collagen contain vitamin C, vitamin E and hydrolized collagen, and offer a delicious new tropical gummy flavour. Support your beauty from the inside out.
Hair Skin & Nails+ with collagen
Features and Benefits
Helps to maintain health of normal hair and skin

Helps to support nail health

Helps in the development and maintenance of bones, cartilage, teeth and gums

Helps in connective tissue formation

Helps in wound healing

Helps to maintain immune function

An antioxidant that helps protect against cell damage caused by free radicals

Helps to maintain healthy hair, nail, mucous membranes and skin
Hair Skin & Nails+ with collagen
Nutrition Information
Hair Skin & Nails+ with collagen
Ingredients
NON-MEDICINAL INGREDIENTS: Carnauba Wax, Citric Acid, Corn Syrup, Fruit and Vegetable Blend, Gelatin (Bovine and/or Porcine), Maltodextrin, Pectin, Silicon Dioxide, Sugar, Tropical Punch Flavour, Vegetable Oil, Water.
DIRECTIONS: Adults, chew two (2) gummies once a day.
WARNING: Consult a healthcare practitioner if you are pregnant or breastfeeding. This product provides biotin in amounts that may interfere with diagnostic laboratory tests.
KEEP OUT OF REACH OF CHILDREN. Keep tightly closed at room temperature in a dark, dry place. Security seal.