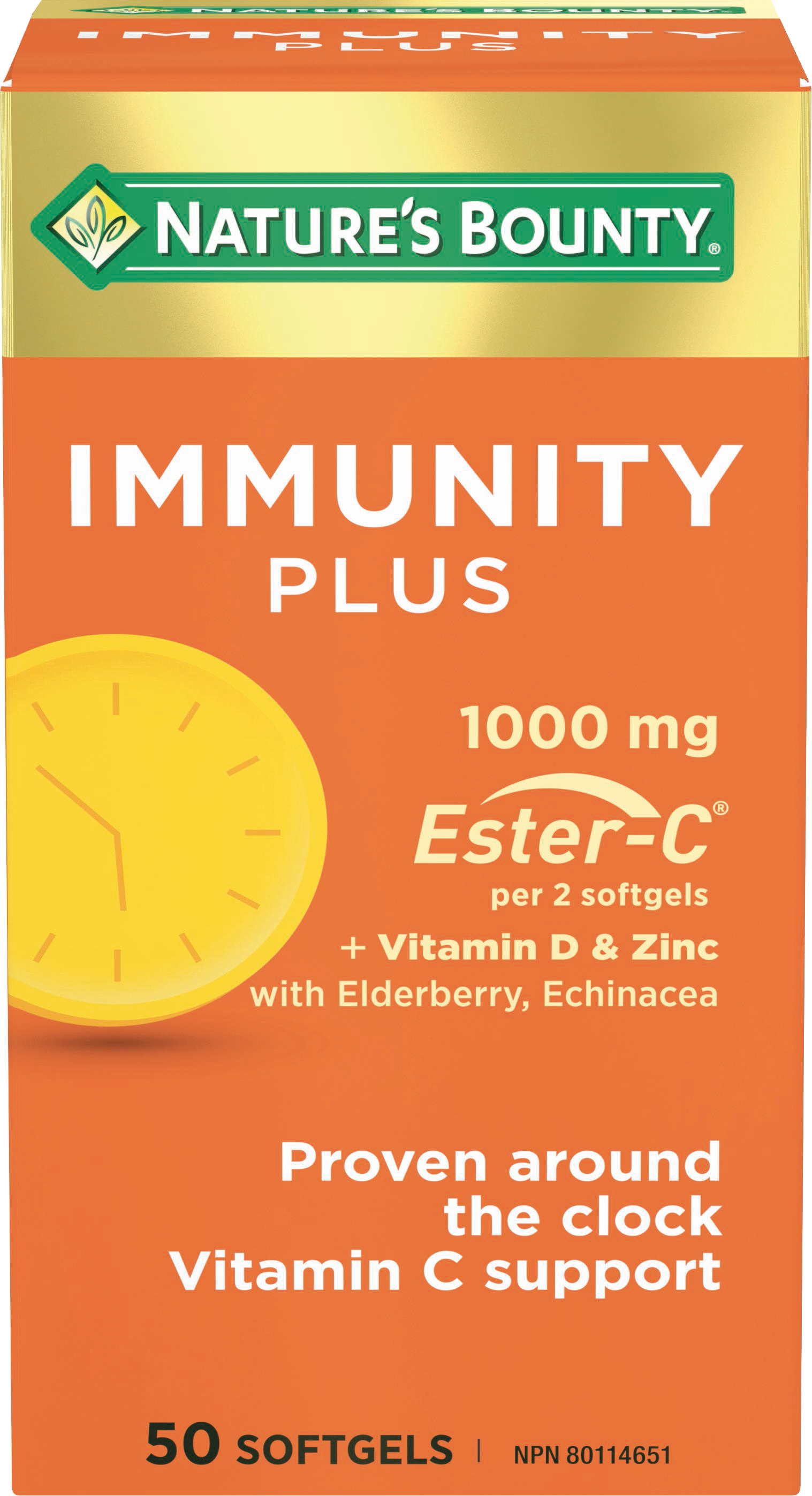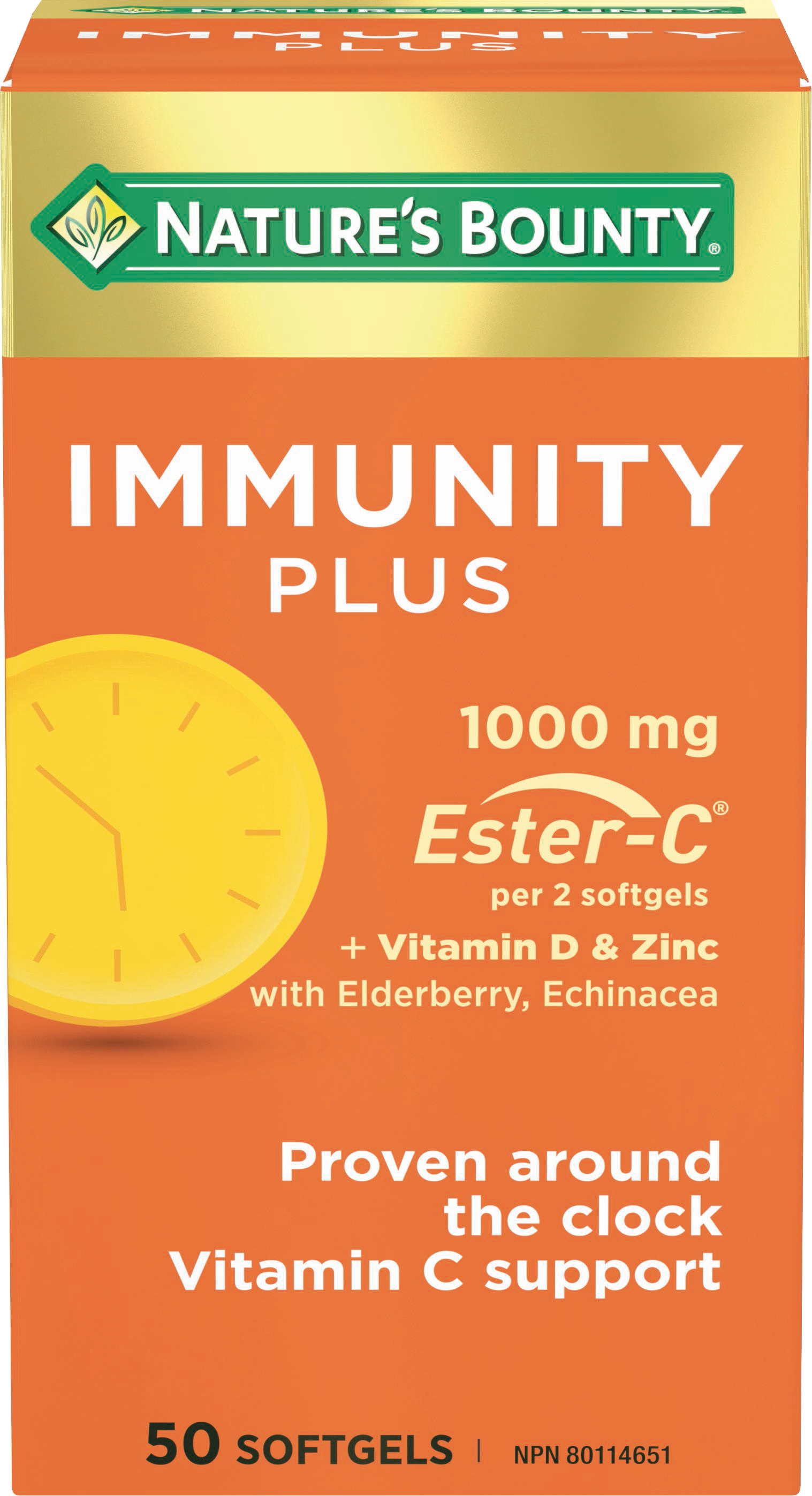 Immunity Plus
Helps to maintain the immune system
Helps to maintain normal electrolyte balance
Proven around the clock Vitamin C support
1000 mg of Ester-C + Zinc, Elderberry, and Echinacea per serving
Take 2 softgels per day to maintain immune support
Immunity Plus
Features and Benefits
Helps to maintain the immune system

Helps to maintain normal electrolyte balance
Immunity Plus
Nutrition Information
Immunity Plus
Ingredients
NON-MEDICINAL INGREDIENTS: Caramel, Carob Powder, Corn Syrup, Gelatin (bovine and/or porcine), Glycerin, Lecithin, Rice Bran Oil, Water, Yellow Beeswax.
DIRECTIONS: Adults 18 years and older, take two (2) softgels once a day. Take with food, a few hours before or after taking other medications or natural health products.
WARNING: Consult a healthcare practitioner prior to use if you are pregnant, breastfeeding or have an autoimmune disorder. Consult a healthcare practitioner if symptoms persist or worsen. Stop use if hypersensitivity/allergy occur. Diuretic effect may occur.
KEEP OUT OF REACH OF CHILDREN. Keep tightly closed at room temperature in a dark, dry place. Security seal.