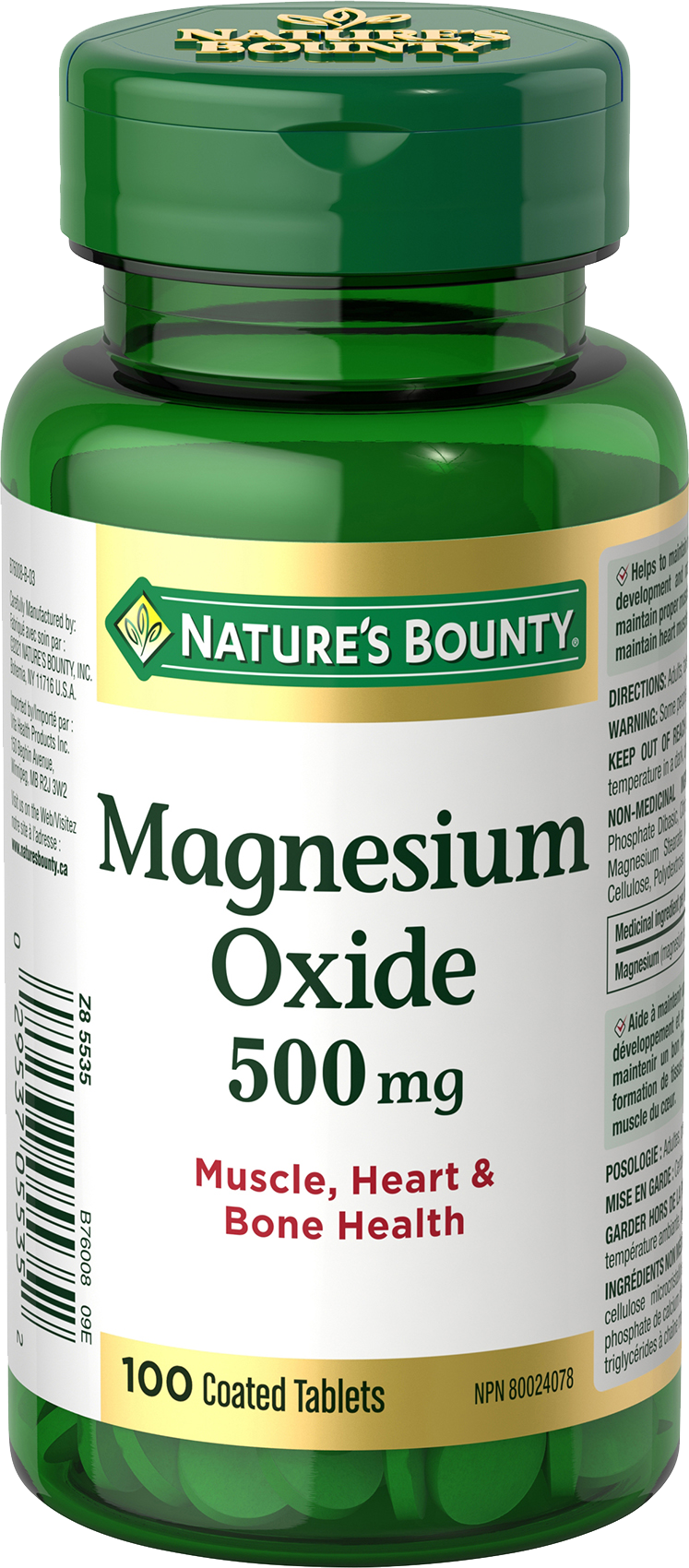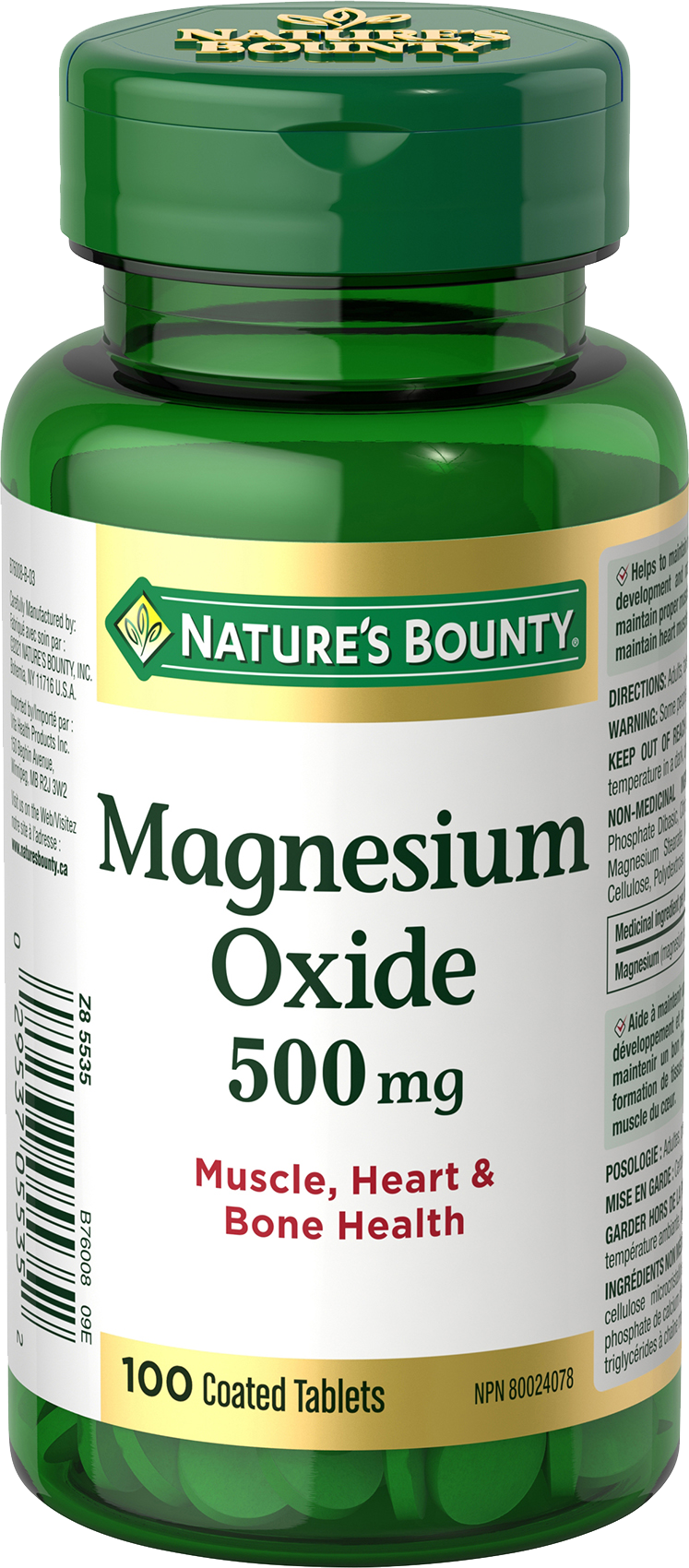 Magnesium Oxide
A once per day tablet to help your body get the amount of this important mineral that it needs to maintain good health.
Magnesium Oxide
Features and Benefits
A factor in the maintenance of good health

Helps the body metabolize carbohydrates, proteins and fats

Helps the development and maintenance of bones and teeth

Helps in tissue formation

Helps to maintain proper muscle function

Helps to prevent magnesium deficiency
Magnesium Oxide
Nutrition Information
Magnesium Oxide
Ingredients
NON-MEDICINAL INGREDIENTS: Calcium Carbonate, Calcium Phosphate Dibasic, Citric Acid, Croscarmellose Sodium, Hypromellose, Magnesium Stearate, Medium Chain Triglycerides, Microcrystalline Cellulose, Polydextrose.
DIRECTIONS: Adults, take one (1) tablet per day.
WARNING: Some people may experience diarrhea.
KEEP OUT OF REACH OF CHILDREN. Keep tightly closed, at room temperature in a dark dry place. Security seal.