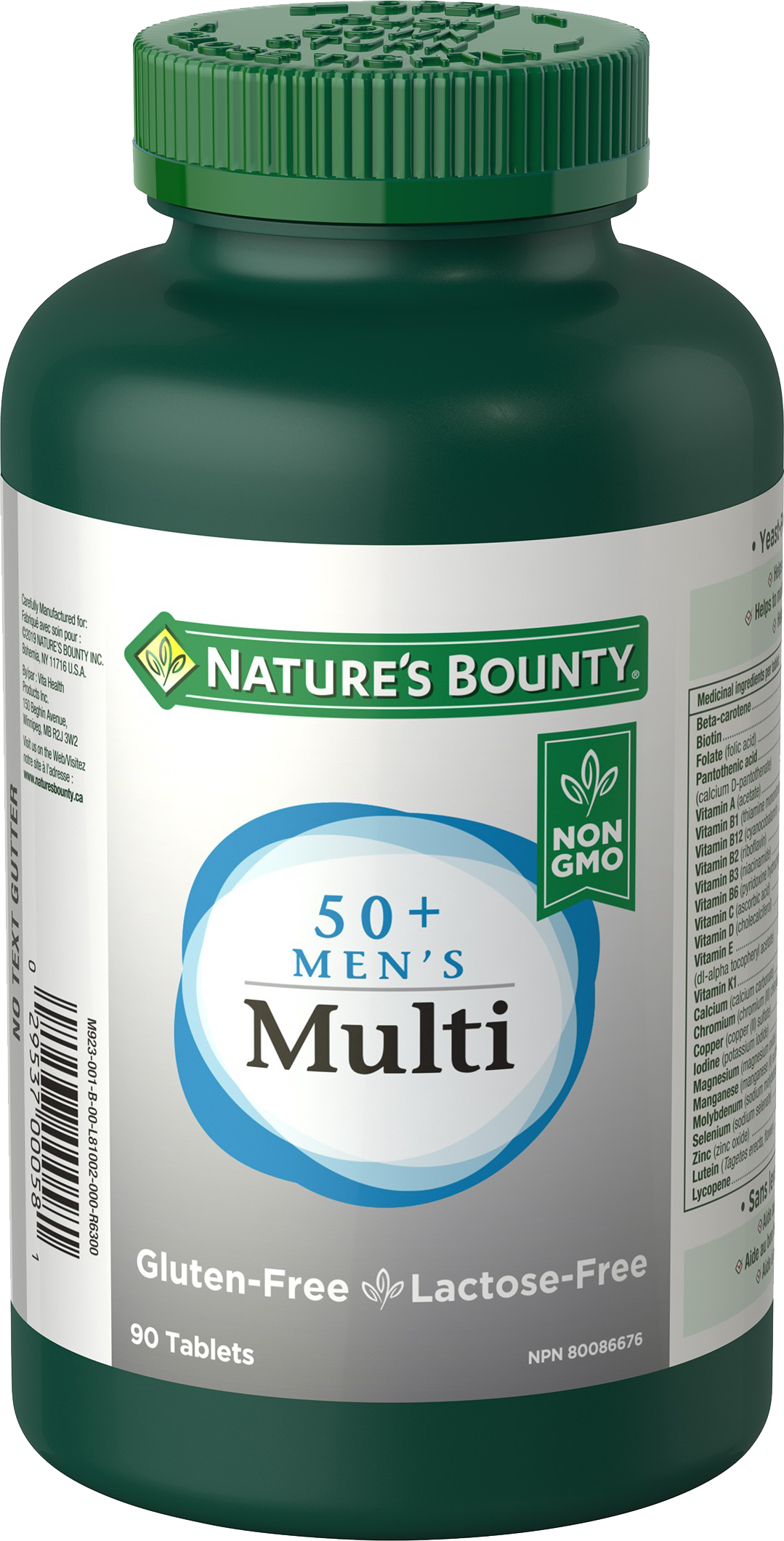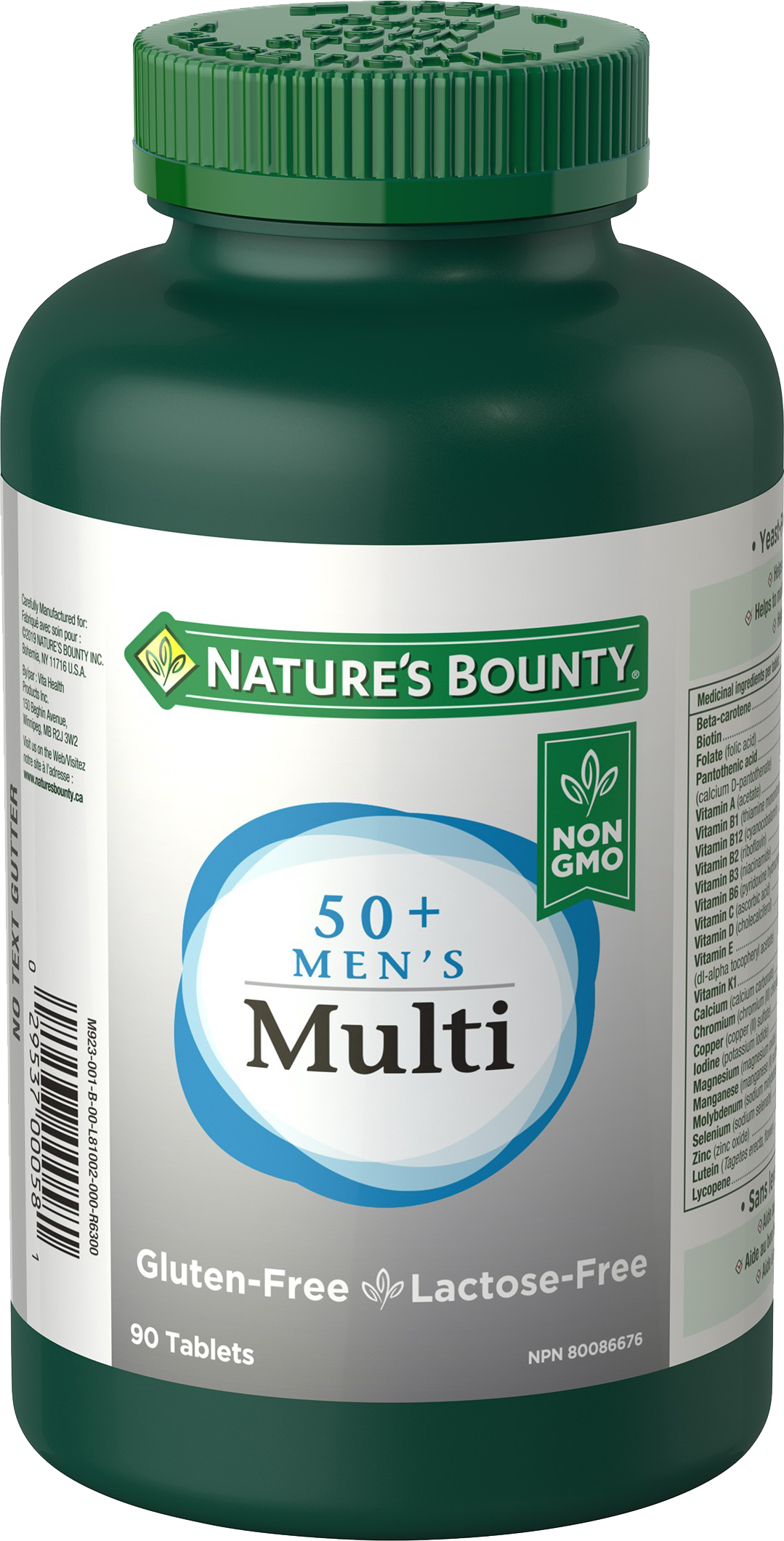 Men's 50+ Multi
Looking for a well-rounded vitamin & mineral supplement to add to your daily routine? Our non-GMO Men's 50+ Multi contains increased levels of B vitamins and beta-carotene compared to our Men's formula. Add them to your vitamin routine to help you maintain good health.
Gluten-Free
Yeast-Free
Lactose-Free
No Artificial Flavours or Colours
Dye-Free
Men's 50+ Multi
Features and Benefits
Helps to maintain eyesight and in the development and maintenance of night vision

Helps to maintain proper muscle function, including the heart muscle

Helps support immune function

Helps in energy production
Men's 50+ Multi
Nutrition Information
Men's 50+ Multi
Ingredients
NON-MEDICINAL INGREDIENTS: Croscarmellose Sodium, Crospovidone, Gelatin (Bovine and Fish), Hypromellose, Magnesium Stearate, Maltodextrin, Microcrystalline Cellulose, Polysorbate 80, Silica, Triacetin.
DIRECTIONS: Adults, take one (1) tablet once per day. Take with food, a few hours before or after taking other medications or natural health products.
WARNING: Consult a healthcare practitioner prior to use if you are taking blood thinners.
KEEP OUT OF REACH OF CHILDREN. Keep tightly closed at room temperature in a dark, dry place. Security seal.