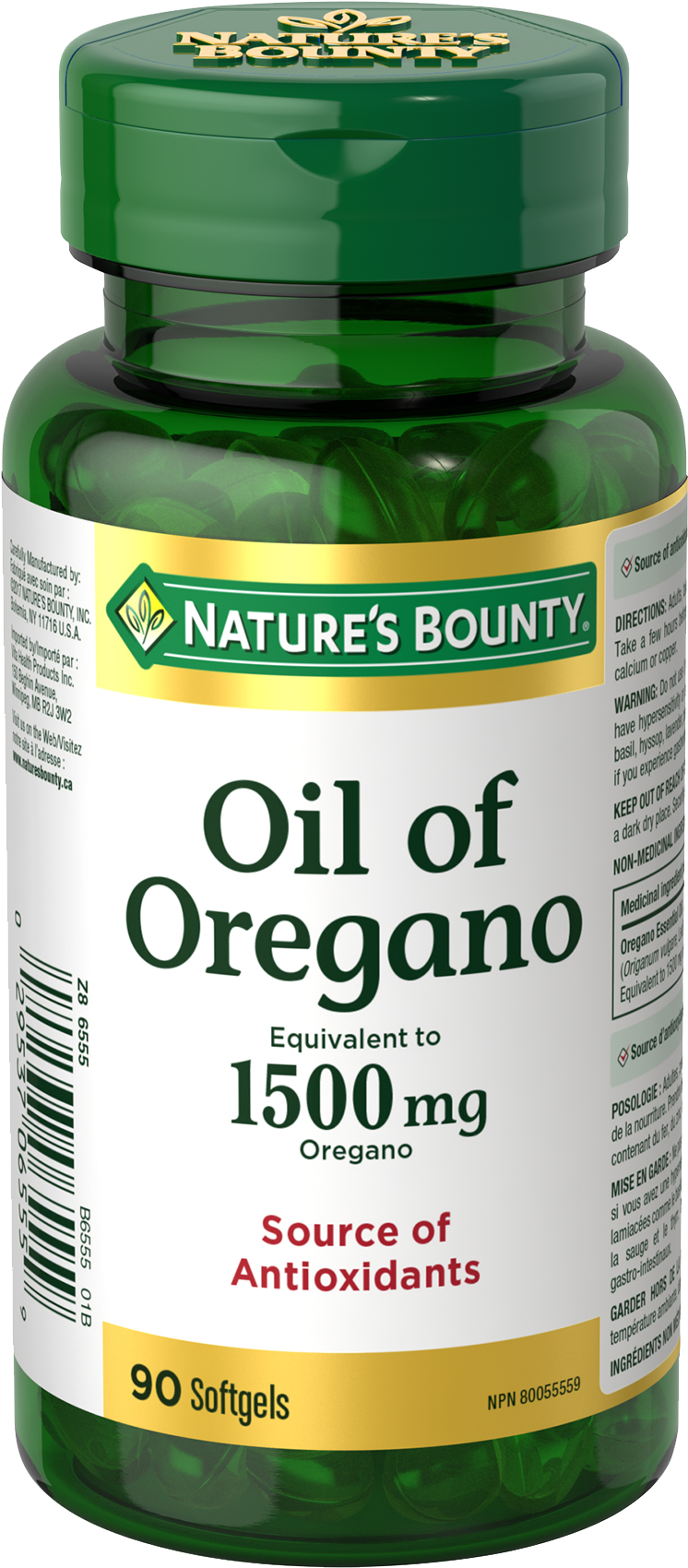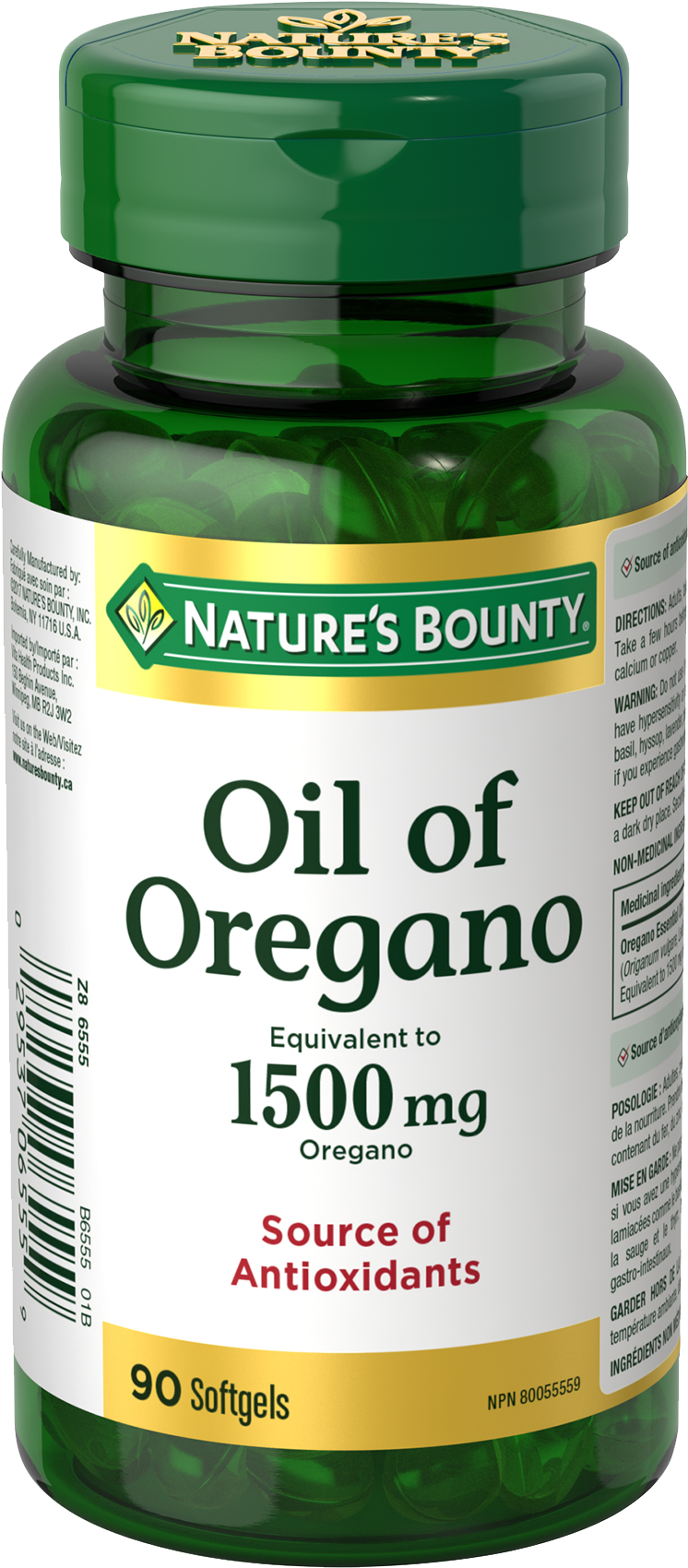 Oil of Oregano
Named for the Grecian word meaning "joy of the mountains", Oil of Oregano has been used for its medicinal values for thousands of years and is a source of antioxidants.
Oil of Oregano
Features and Benefits
Oil of Oregano
Nutrition Information
Oil of Oregano
Ingredients
NON-MEDICINAL INGREDIENTS: Gelatin, Glycerin, Olive Oil, Water
DIRECTIONS: Adults, take one to two (1-2) softgels once per day with food. Take a few hours before or after taking supplements containing iron, zinc, calcium or copper. WARNING: Do not use if you are pregnant or breastfeeding. Do not use if you have hypersensitivity or are allergic to herbs in the Lamiaceae family such as basil, hyssop, lavender, perilla, mint, rosemary, sage and thyme. Discontinue use if you experience gastrointestinal upset. KEEP OUT OF REACH OF CHILDREN. Keep tightly closed, at room temperature in a dark dry place. Security seal.