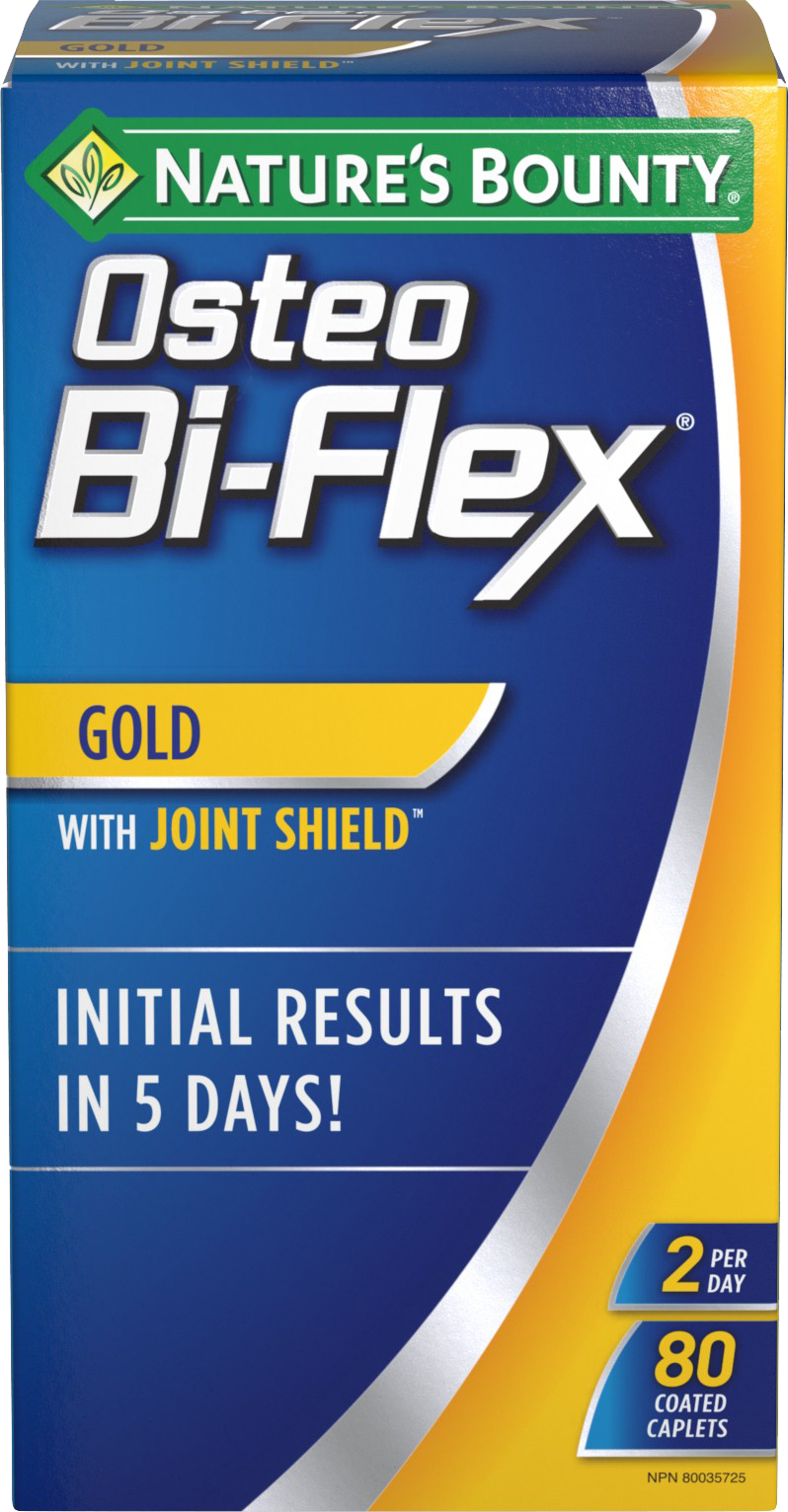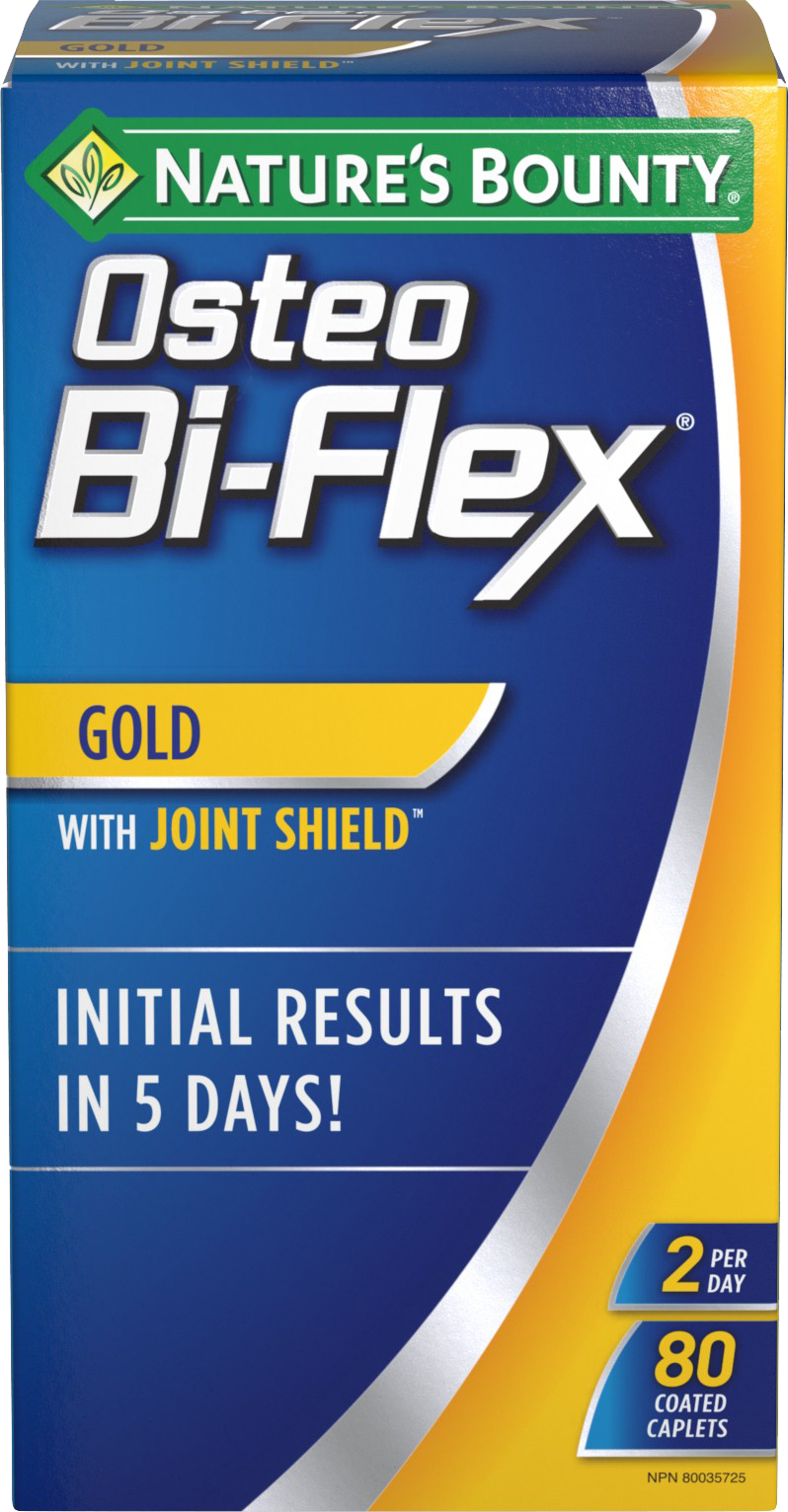 Osteo Bi-Flex Gold
Joints help your body walk, run, bend and basically anything else you want to do. Help stay ready for action by adding Osteo Bi-Flex® with Vitamin C to your daily routine. With a combined 2400 mg of Glucosamine + Chondroitin + MSM and 5-Loxin AdvancedTM per dose, it helps relieve joint pain associated with Osteoarthritis.
Osteo Bi-Flex Gold
Features and Benefits
Helps in collagen formation to maintain healthy bones

Temporarily improves joint function in mild to moderate osteoarthritis of the knee

Temporarily relieves the pain of mild to moderate osteoarthritis of the knee in as little as 5 days

A factor in maintaining healthy cartilage
Osteo Bi-Flex Gold
Nutrition Information
Per caplet:
Boswellia serrata extract
Glucosamine hydrochloride
Osteo Bi-Flex Gold
Ingredients
NON-MEDICINAL INGREDIENTS: Crospovidone, Hypromellose, Magnesium Stearate, Maltodextrin, Microcrystalline Cellulose, Polysorbate 80, Silicon Dioxide, Triacetin.
This product contains shellfish (shrimp) ingredients.
WARNING: Consult a healthcare practitioner prior to use if you are pregnant or breastfeeding, or if you have been diagnosed with estrogen-dependent cancer or have a kidney disorder. Consult a healthcare practitioner if symptoms worsen. Stop use if hypersensitivity/allergy, diarrhea, abdominal pain, heartburn, nausea or vomiting occur.
KEEP OUT OF REACH OF CHILDREN. Store in airtight container, protected from light. Security Seal.
DIRECTIONS: Adults, take two (2) caplets once per day. Take with vitamin D and calcium. Use for at least 1 month to see beneficial effects.