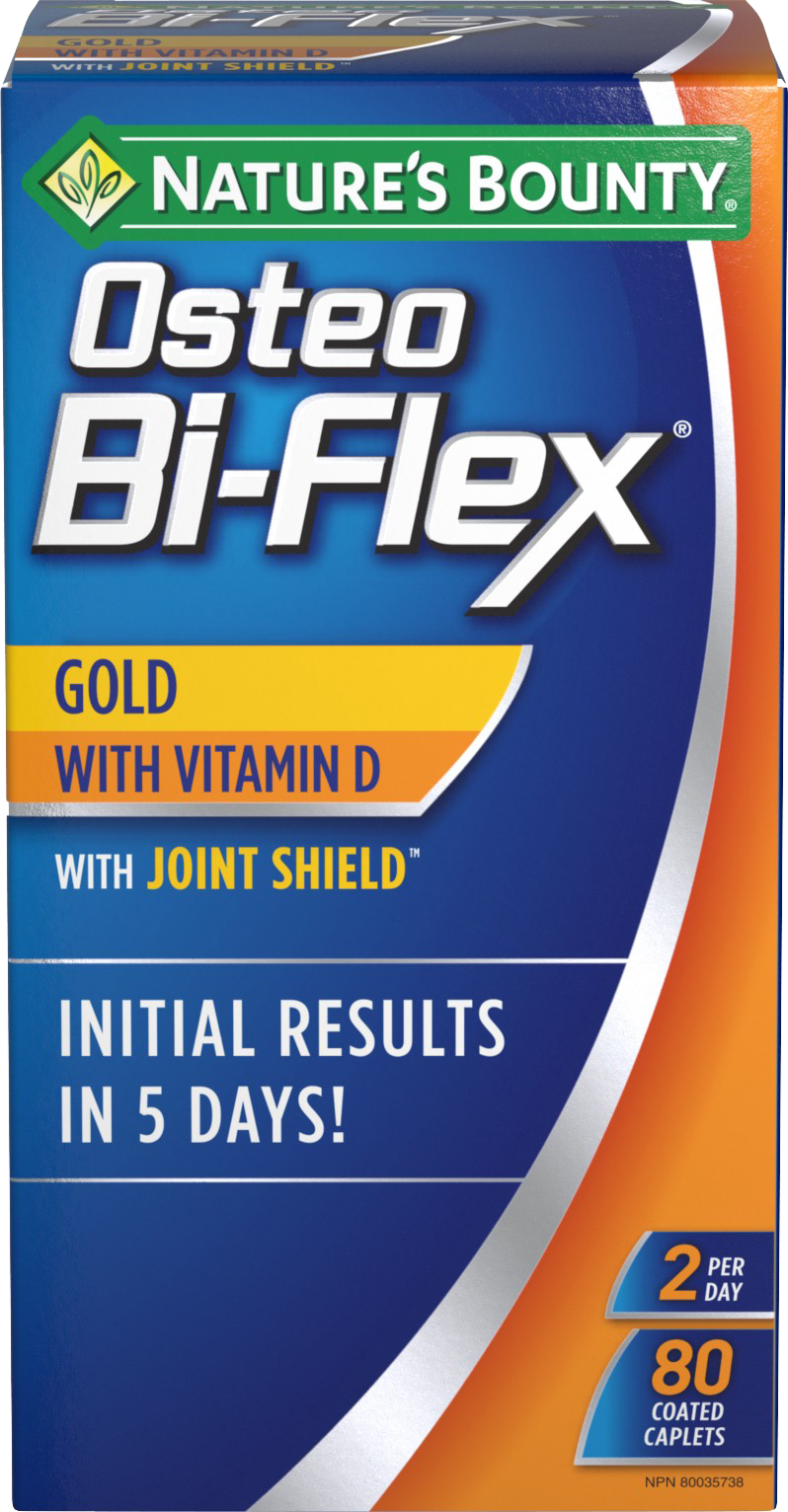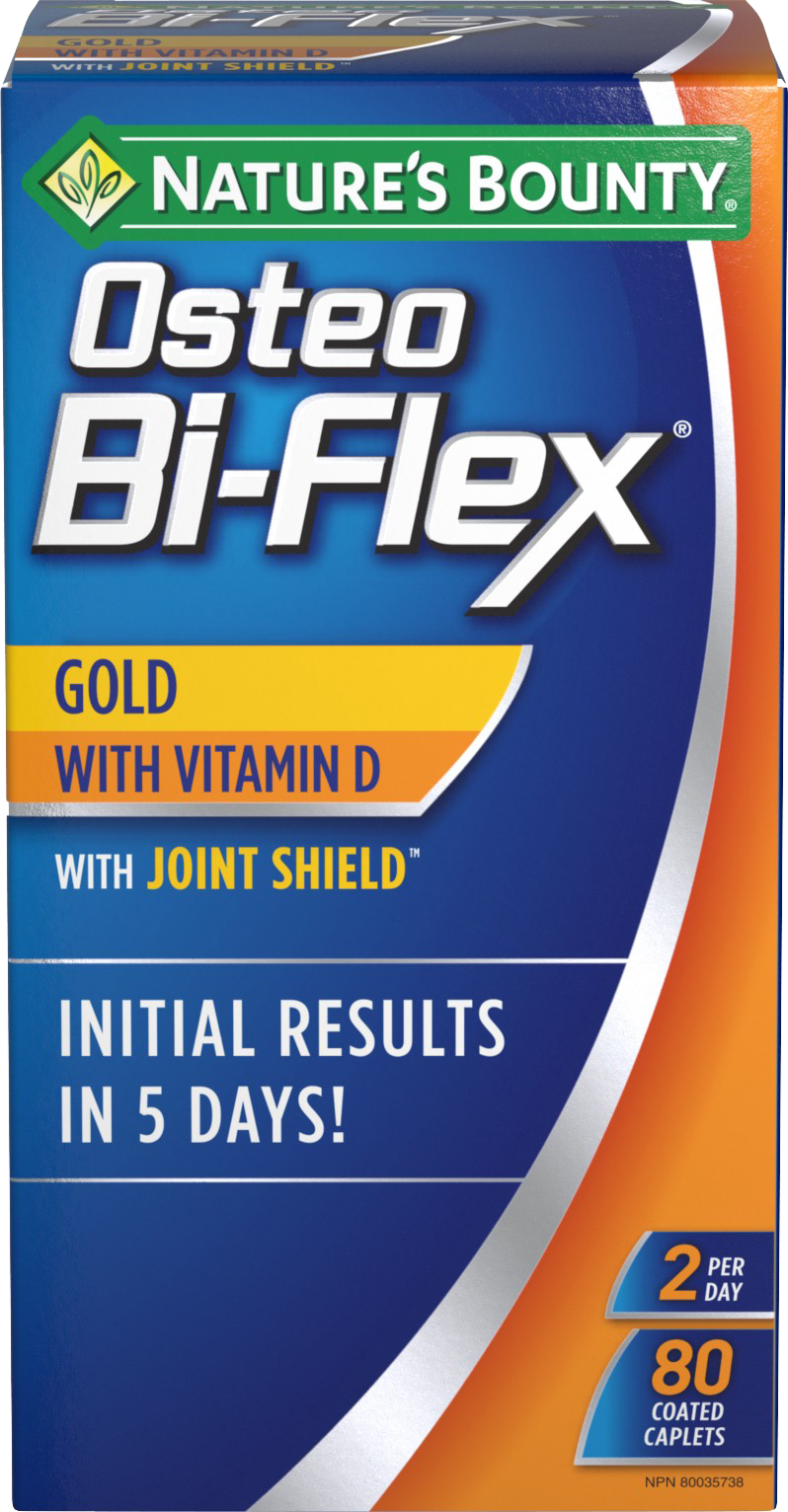 Osteo Bi-Flex Gold with Vitamin D
Joints help your body walk, run, bend and basically anything else you want to do. Help stay ready for action by adding Osteo Bi-Flex® with Vitamins C and D to your daily routine. With a combined 2400 mg of Glucosamine + Chondroitin + MSM and 5-Loxin AdvancedTM per dose, it helps relieve joint pain associated with Osteoarthritis. The addition of Vitamin D also helps in the development & maintenance of bones.
Osteo Bi-Flex Gold with Vitamin D
Features and Benefits
Temporarily improves joint function and relieves pain associated with mild to moderate osteoarthritis of the knee in little as 5 days

A factor in maintaining healthy cartilage and/or joint health.

Helps in the development and maintenance of bones
Osteo Bi-Flex Gold with Vitamin D
Nutrition Information
Per caplet:
Boswellia serrata extract
Glucosamine hydrochloride
Osteo Bi-Flex Gold with Vitamin D
Ingredients
NON-MEDICINAL INGREDIENTS: Crospovidone, Hypromellose, Magnesium Stearate, Maltodextrin, Microcrystalline Cellulose, Polysorbate 80, Silicon Dioxide, Triacetin.
This product contains shellfish (shrimp) ingredients.
WARNING: Consult a healthcare practitioner prior to use if you are pregnant or breastfeeding, or if you have been diagnosed with estrogen-dependent cancer or have a kidney disorder. Consult a healthcare practitioner if symptoms worsen. Stop use if hypersensitivity/allergy, diarrhea, abdominal pain, heartburn, nausea or vomiting occur.
KEEP OUT OF REACH OF CHILDREN. Store in airtight container, protected from light. Security Seal.
DIRECTIONS: Adults take two (2) caplets once per day. Take with calcium. Use for at least 1 month to see beneficial effects.