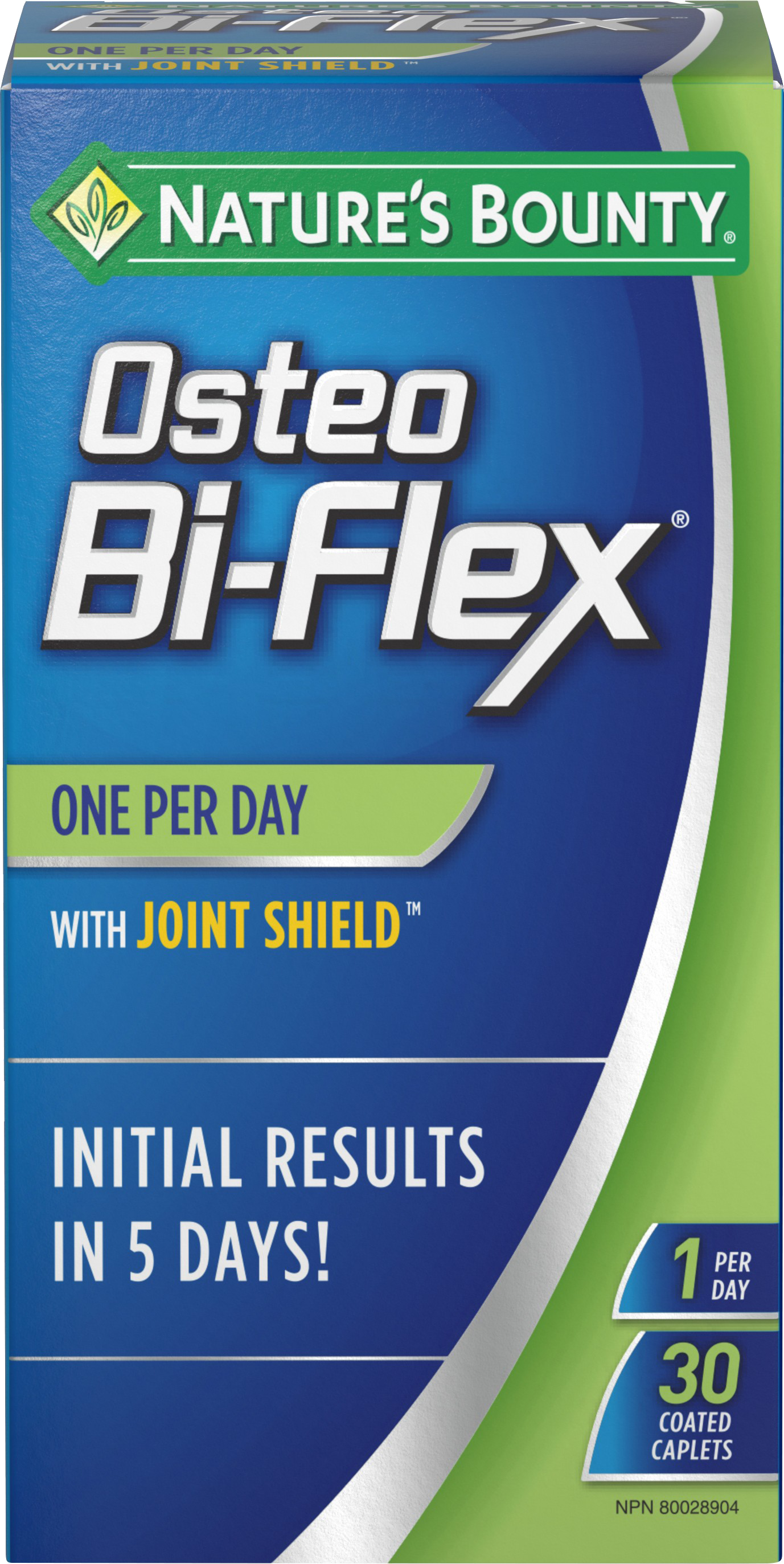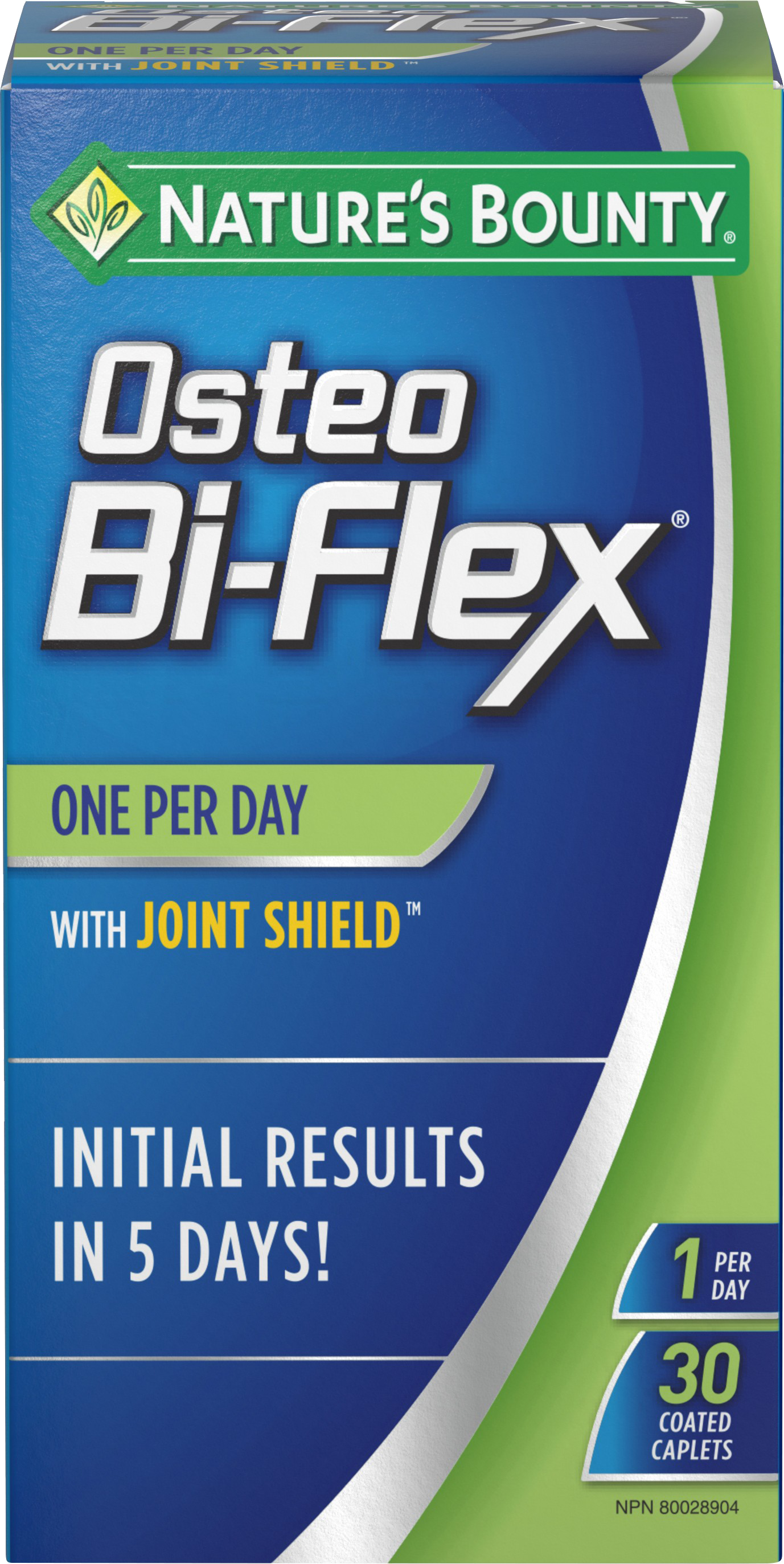 Osteo Bi-Flex One Per Day
It's easier to be active when you've got joint comfort on your side! Adding Osteo Bi-Flex® One Per Day to your daily routine is a convenient way to help keep you moving. With a combined 1600 mg of Glucosamine and 5-Loxin® Advanced per dose it helps improve joint function & temporarily relieve the pain of mild to moderate osteoarthritis in as little as five days.
Osteo Bi-Flex One Per Day
Features and Benefits
Temporarily improves joint function and relieves pain associated with mild to moderate osteoarthritis of the knee in as little as 5 days

Helps to maintain healthy cartilage/joint health

Helps in the development and maintenance of bones
Osteo Bi-Flex One Per Day
Nutrition Information
Per caplet:
Boswellia serrata extract
Glucosamine hydrochloride
Osteo Bi-Flex One Per Day
Ingredients
NON-MEDICINAL INGREDIENTS: Croscarmellose Sodium, Guar Gum, Hypromellose, Magnesium Stearate, Maltodextrin, Medium Chain Triglycerides, Microcrystalline Cellulose, Polysorbate 80, Talc, Titanium Dioxide, Triacetin, Water.
This product contains shellfish (crab, crayfish, lobster and shrimp) ingredients.
WARNING: Consult a healthcare practitioner prior to use if you are pregnant or breastfeeding or if symptoms worsen. Stop use if hypersensitivity/allergy, diarrhea, abdominal pain, heartburn, nausea or vomiting occur.
KEEP OUT OF REACH OF CHILDREN. Keep tightly closed at room temperature in a dark, dry place. Security seal.
DIRECTIONS: Adults, take one (1) caplet per day.