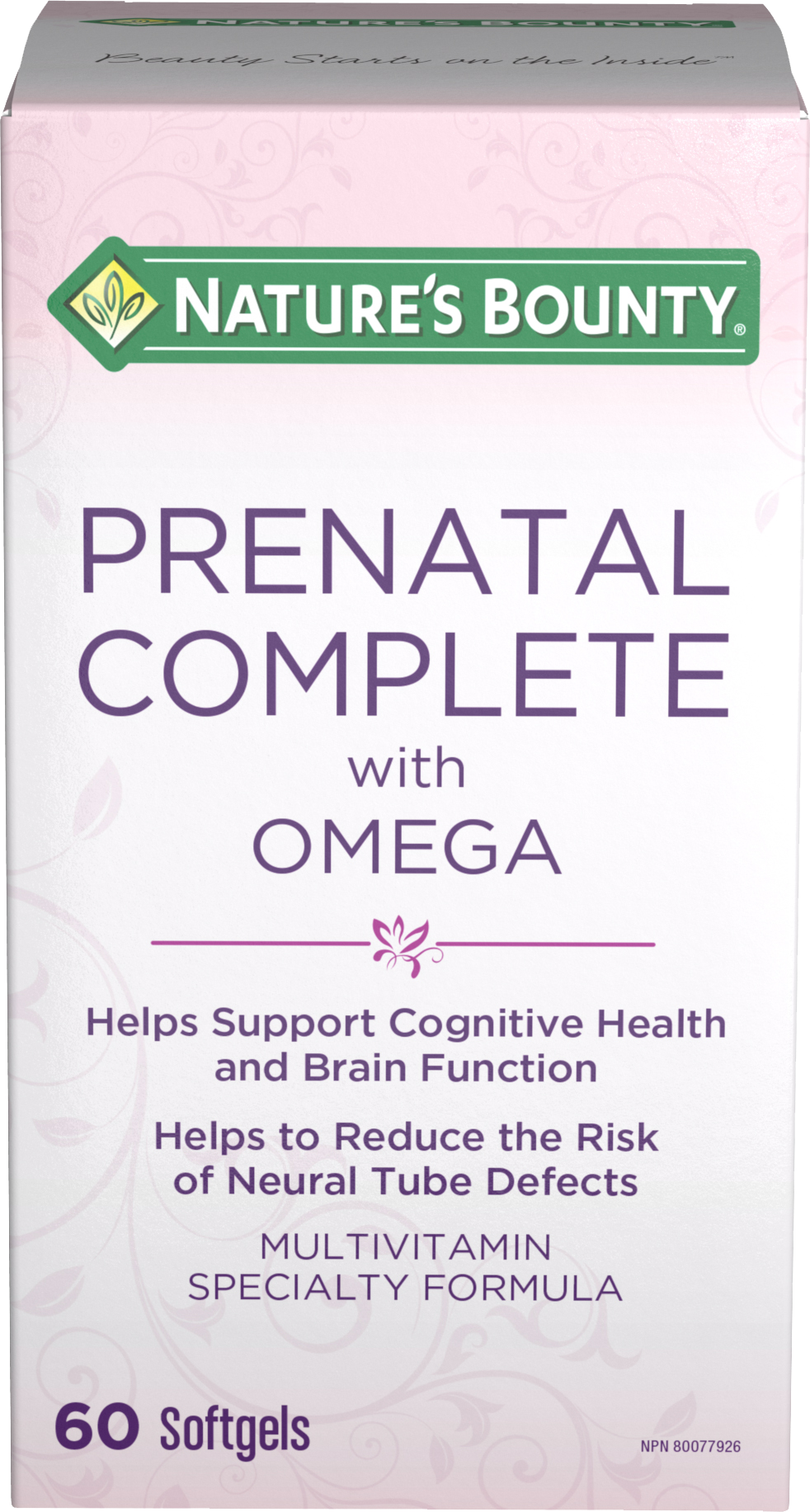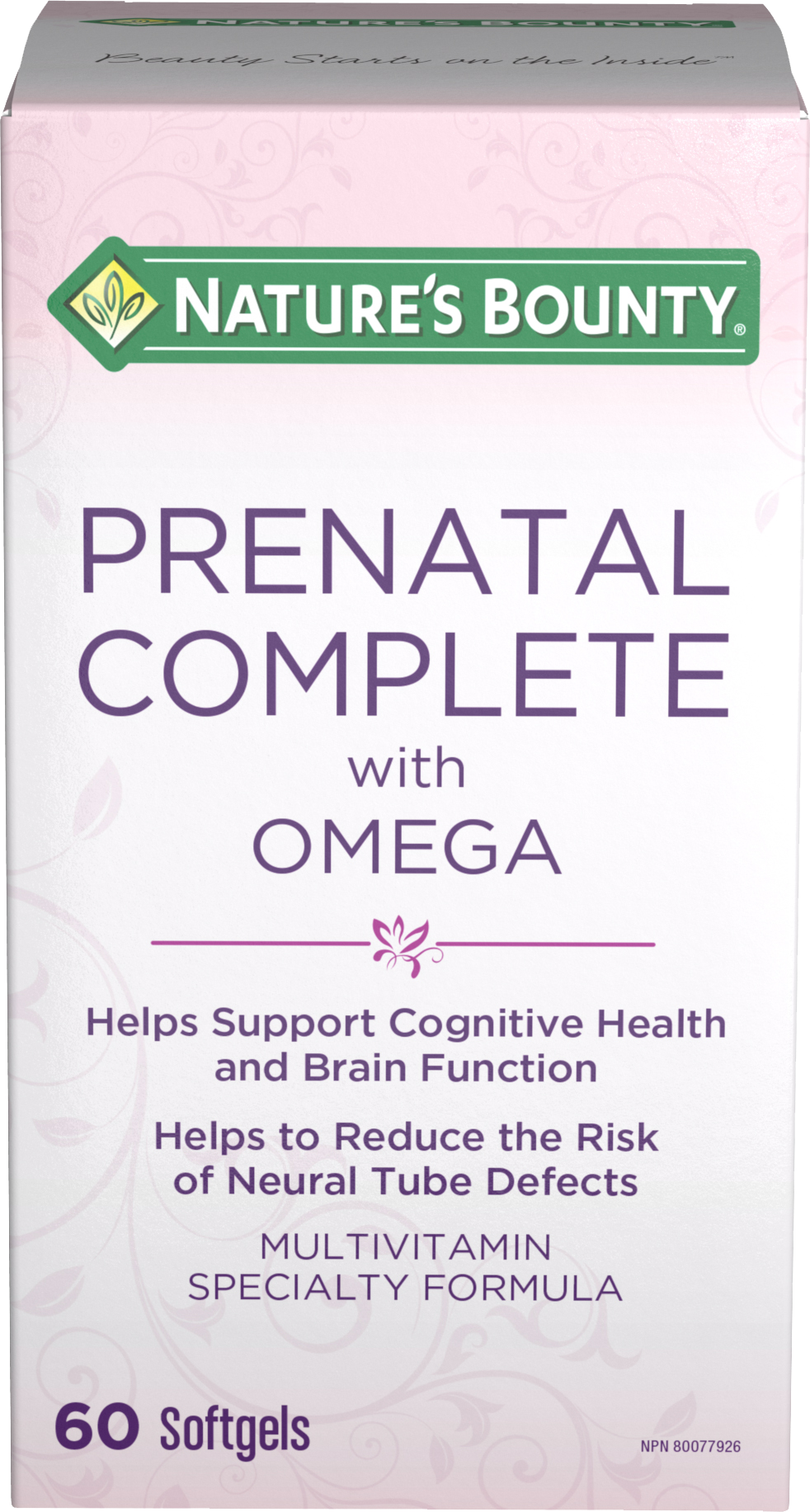 Prenatal Complete with Omega
Our speciality multivitamin formula provides 19 vitamins, minerals and nutrients to help support women before, during and after pregnancy.
Prenatal Complete with Omega
Features and Benefits
Multi-vitamin and multi-mineral supplement

Helps to reduce the risk of neural tube defects when taken daily at least three months prior to becoming pregnant and during early pregnancy

Helps support cognitive health and brain function
Prenatal Complete with Omega
Nutrition Information
Prenatal Complete with Omega
Ingredients
NON-MEDICINAL INGREDIENTS: Caramel, Gelatin (Bovine and/or Porcine), Glycerin, Natural Flavours (Guava, Mango), Iron oxide black, Silica, Soy Lecithin, Tocopherols, Water.
Additional medicinal ingredients:
Fish Oil (Whole fish): 465 mg
Providing:
Eicosapentaenoic acid (EPA): 27 mg
Docosahexaenoic acid (DHA): 200 mg
DIRECTIONS: Women 19 years and over, take one (1) softgel per day with food, a few hours before or after taking other medications or natural health products. 
CAUTION: KEEP OUT OF REACH OF CHILDREN. There is enough iron in this package to seriously harm a child.
WARNING: Stop use if hypersensitivity occurs.
CHILD RESISTANT CAP. Keep tightly closed at room temperature in a dark, dry place. Security seal.