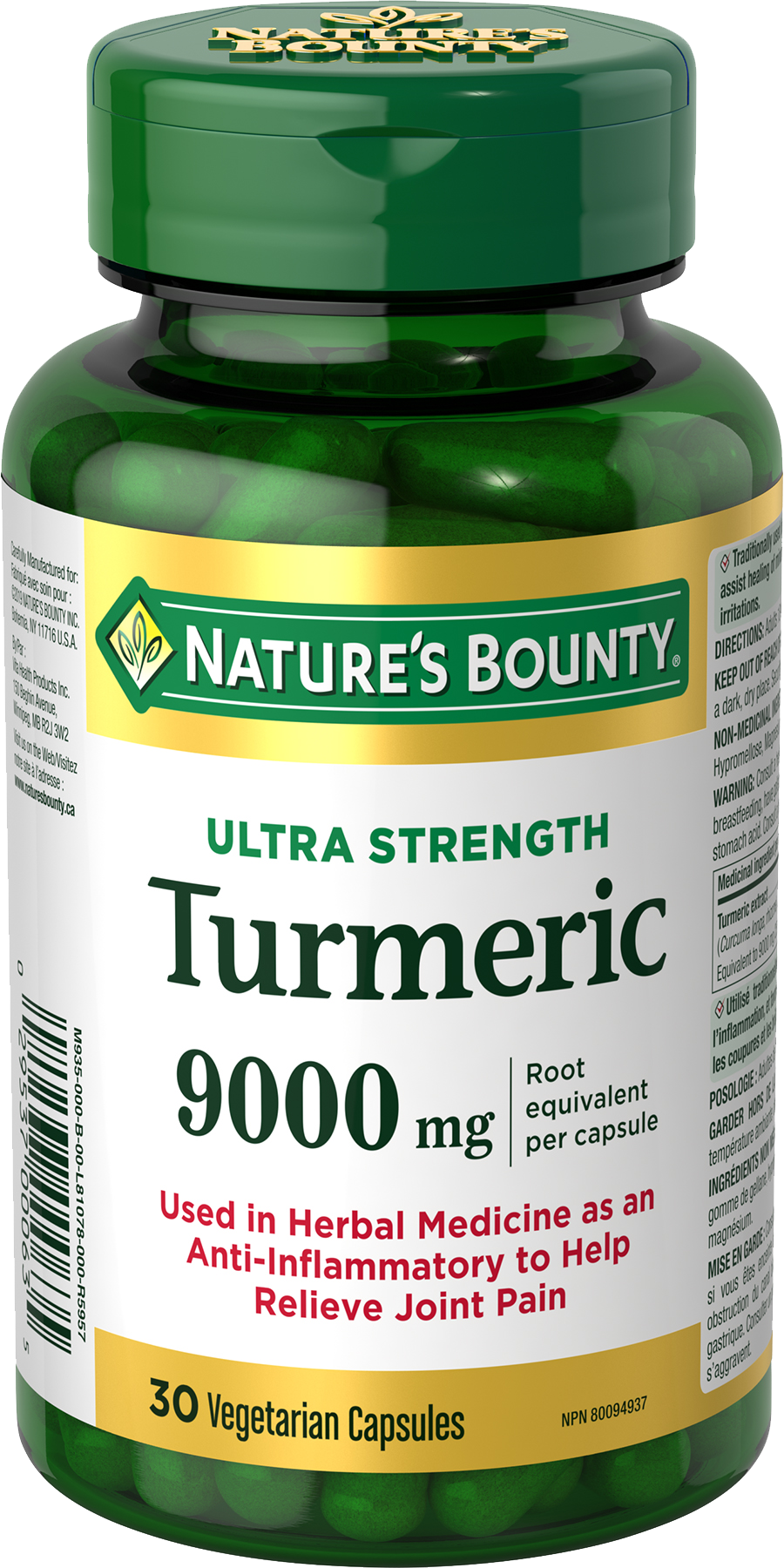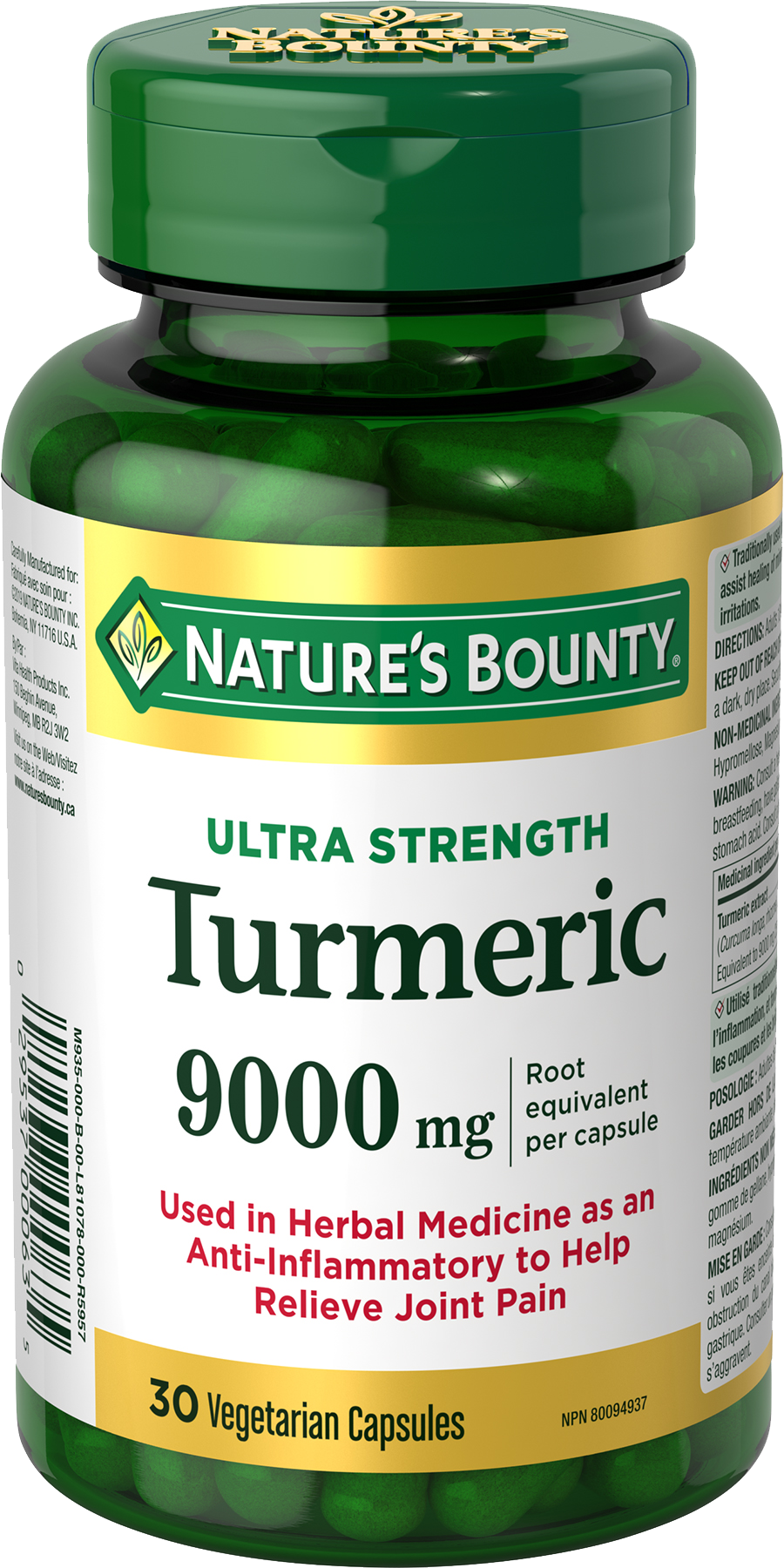 Turmeric Ultra Strength
Turmeric is an ancient herb that has historically been used for its antioxidant and cleansing powers, holding a long history of use in India. Our Turmeric root offers a natural way to help relieve joint pain.
Our formula is suitable for, but not exclusive to, vegetarians.
Turmeric Ultra Strength
Features and Benefits
Traditionally used in Ayurveda to relieve pain and inflammation, and assist healing of minor wounds such as cuts and burns, and minor skin irritations
Turmeric Ultra Strength
Nutrition Information
Turmeric Ultra Strength
Ingredients
NON-MEDICINAL INGREDIENTS: Dicalcium Phosphate Dihydrate, Gellan Gum, Hypromellose, Magnesium Stearate, Potassium Acetate, Silicon Dioxide.
DIRECTIONS: Adults 18 and older, take one (1) capsule per day.
KEEP OUT OF REACH OF CHILDREN. Keep tightly closed at room temperature in a dark, dry place. Security seal.
WARNING: Consult a healthcare practitioner prior to use if you are pregnant or breastfeeding, have gallstones, a bile duct obstruction, stomach ulcers or excess stomach acid. Consult a healthcare practitioner if symptoms persist or worsen.