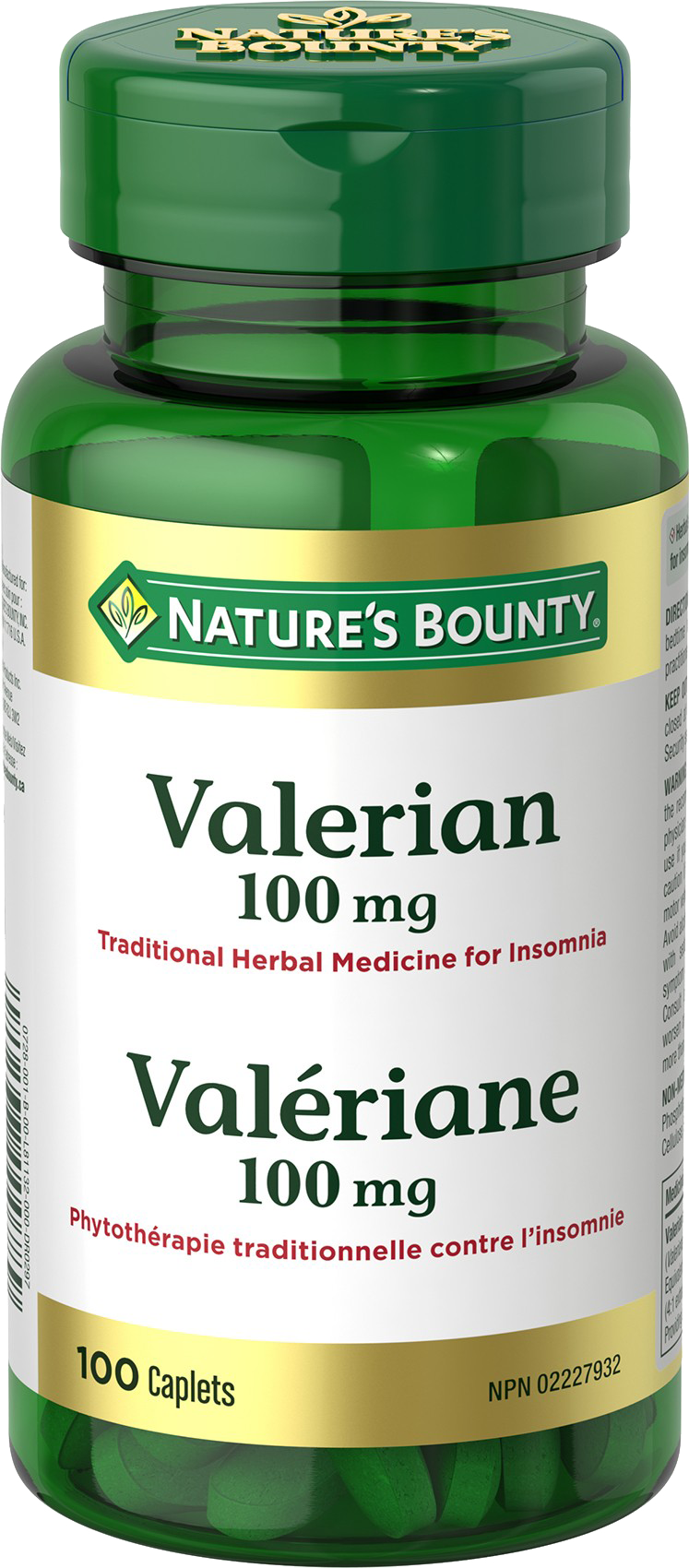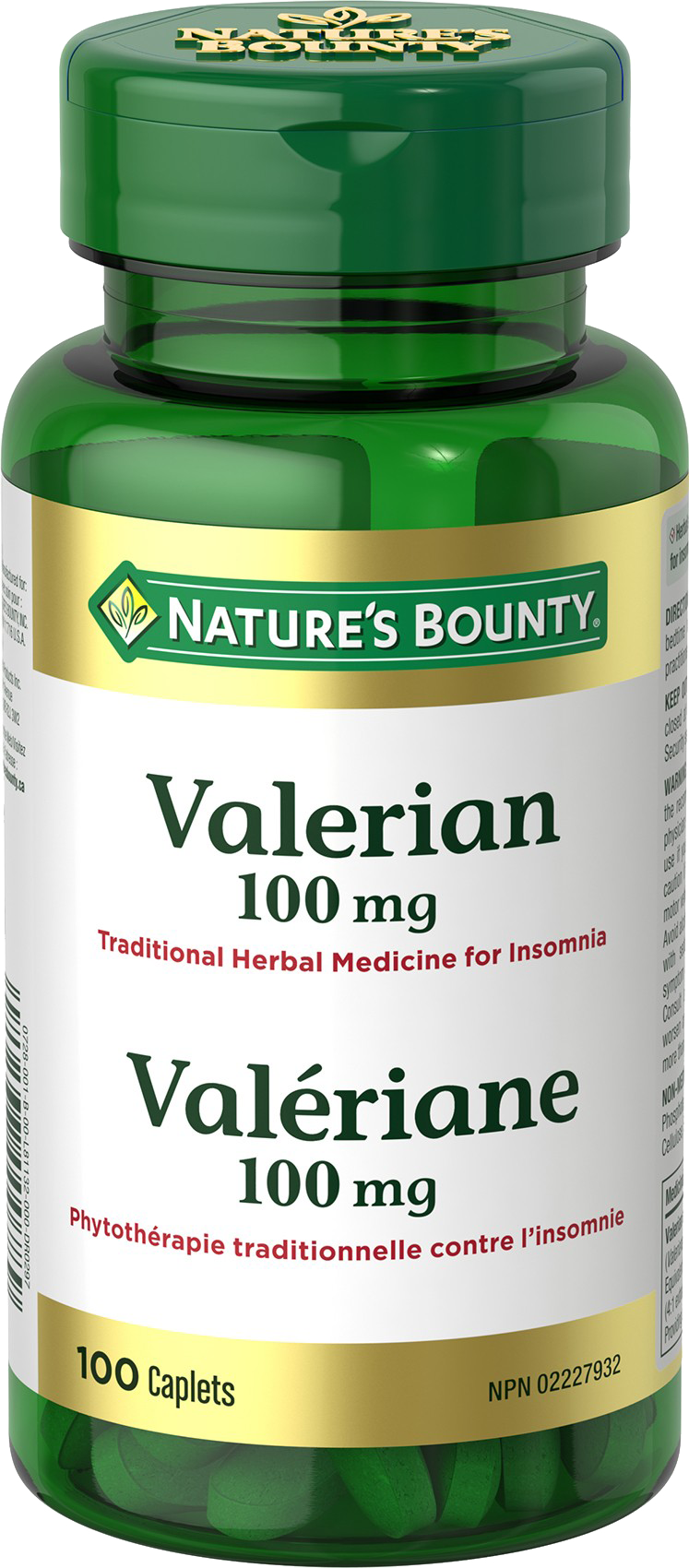 Valerian
Nature Bounty's Valerian root is a traditional herbal sleep aid that helps relieve insomnia.
Valerian
Features and Benefits
Herbal sleep aid

A Traditional Herbal Medicine to promote sleep.
Valerian
Nutrition Information
Valerian
Ingredients
NON-MEDICINAL INGREDIENTS: Dibasic Calcium Phosphate, Magnesium Stearate, Microcrystalline Cellulose, Silicon Dioxide, Stearic Acid.
DIRECTIONS: Adults, take one to two (1-2) caplets at bedtime or as directed by your health care practitioner.
KEEP OUT OF REACH OF CHILDREN. Keep tightly closed at room temperature in a dark, dry place. Security seal.
WARNING: For occasional use only. Do not exceed the recommended dose except on the advice of a physician. Consult a healthcare practitioner prior to use if you are pregnant or breastfeeding. Exercise caution if operating heavy machinery or driving a motor vehicle within 2 hours of taking this product. Avoid alcohol, other drugs or natural health products with sedative properties. Insomnia may be a symptom of serious underlying medical illness. Consult a healthcare practitioner if symptoms worsen or sleeplessness persists continuously for more than 3 weeks.