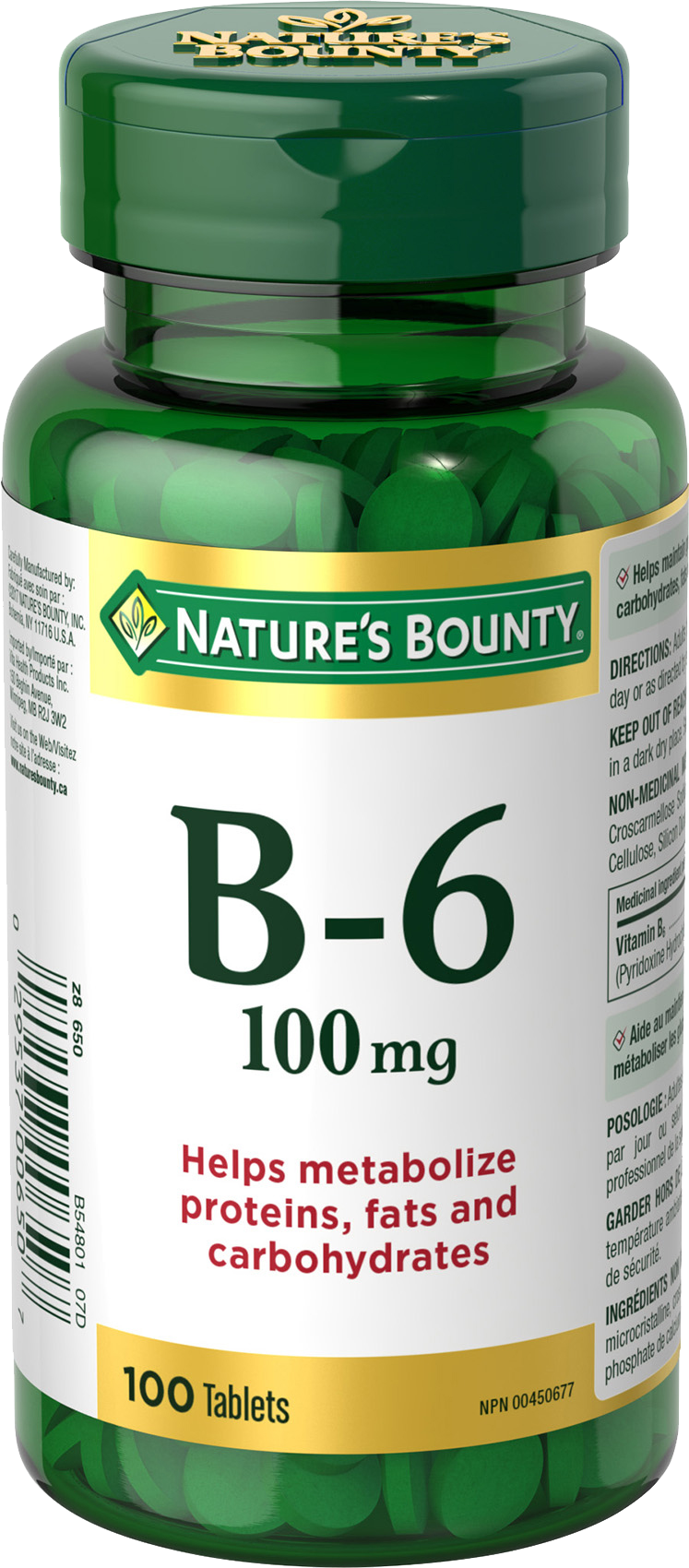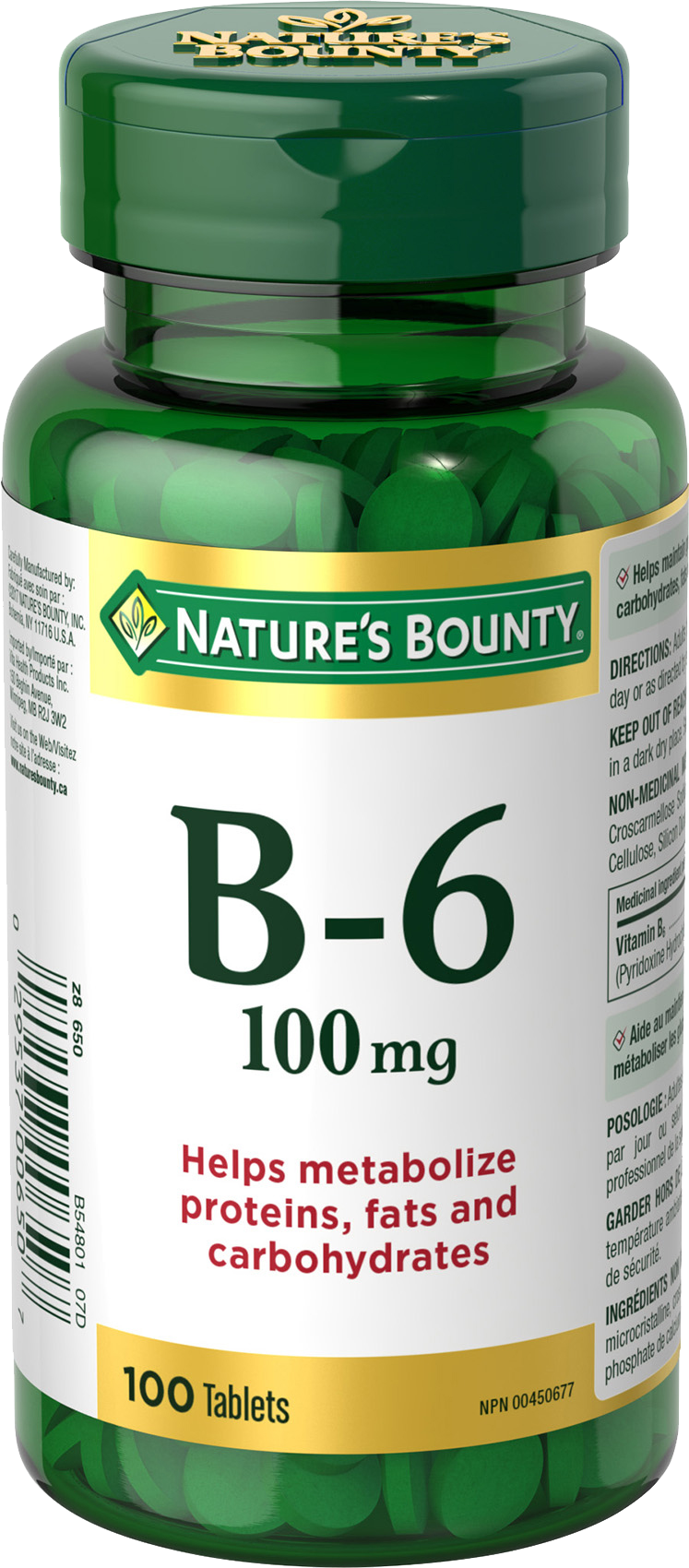 Vitamin B-6
Help maintain your overall good health by adding Vitamin B-6 100mg to your routine once a day. It helps the body to metabolize proteins, fats and carbohydrates. 
Vitamin B-6
Features and Benefits
Helps maintain good health

Helps to maintain the body's ability to metabolize nutrients.
Vitamin B-6
Nutrition Information
Vitamin B-6
Ingredients
NON-MEDICINAL INGREDIENTS: Calcium Phosphate Dibasic, Croscarmellose Sodium, Magnesium Stearate, Microcrystalline Cellulose, Silicon Dioxide, Stearic Acid.
DIRECTIONS: Adults 19 years and over, take one (1) tablet per day or as directed by a physician or healthcare practitioner.
WARNING: Consult a health care provider prior to use if you are taking levodopa.
KEEP OUT OF REACH OF CHILDREN. Keep at room temperature in a dark dry place. Security seal.