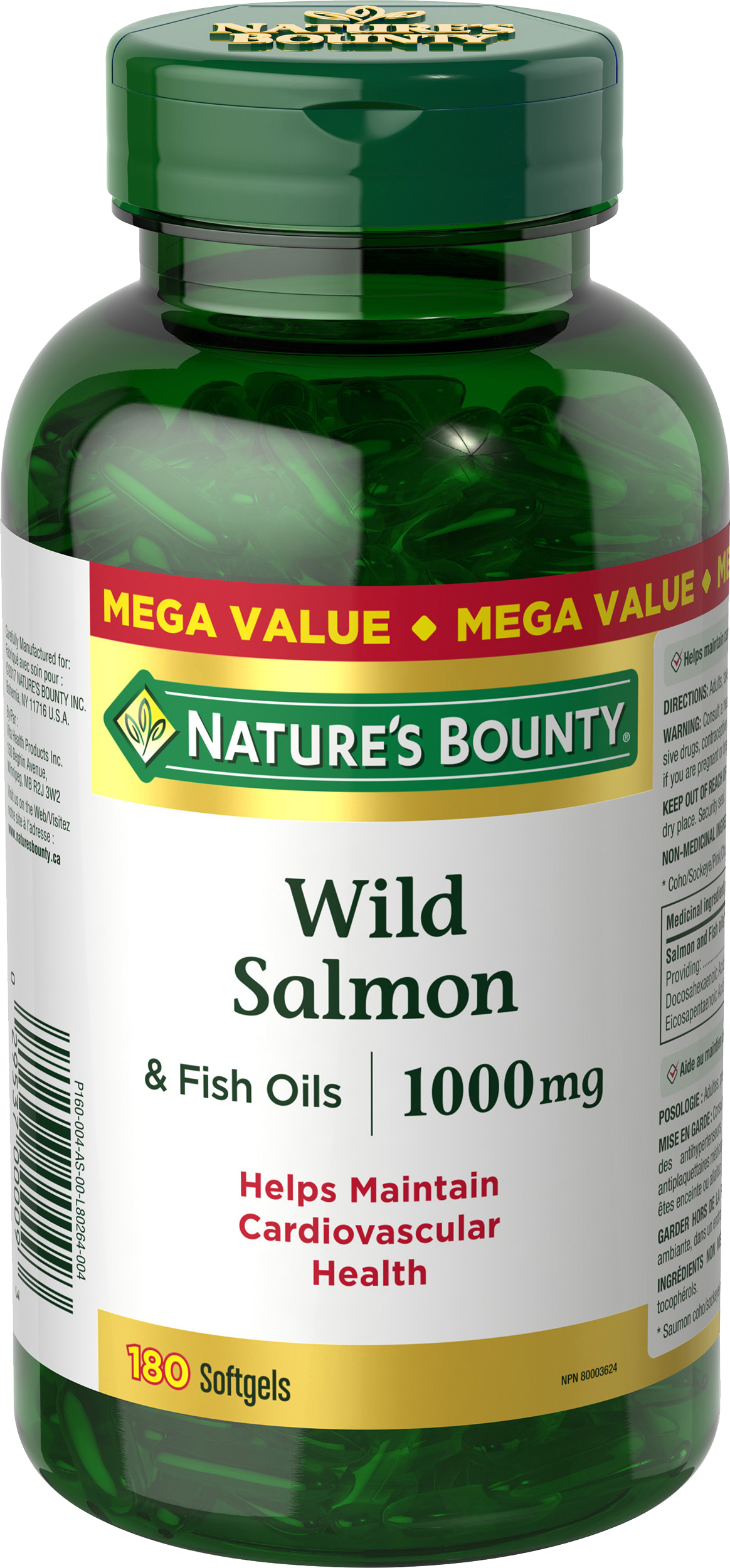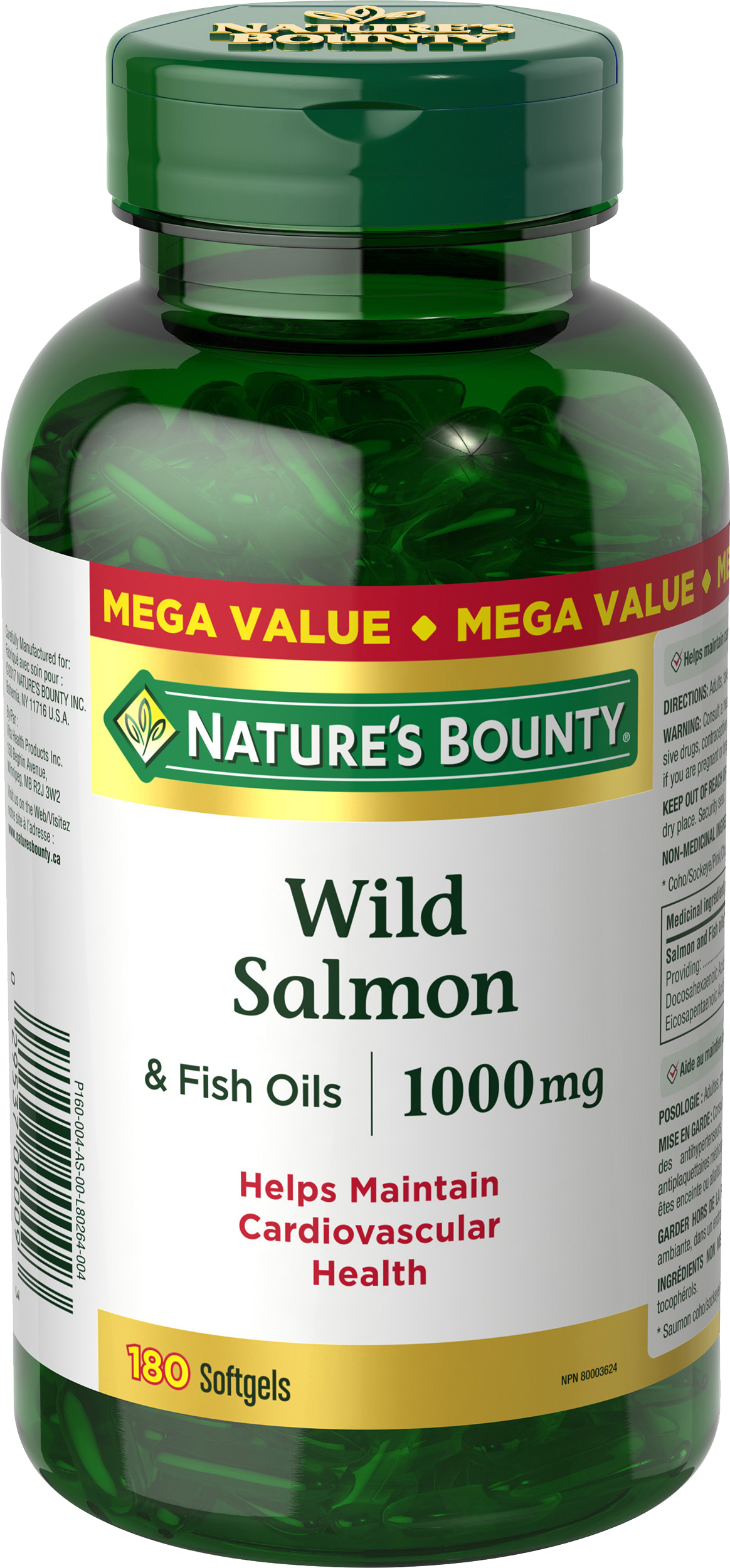 Wild Salmon Plus Fish Oil
Derived from wild salmon and other fish oils, Nature's Bounty Wild Salmon Plus Fish Oil contains both EPA & DHA to help maintain overall cardiovascular health. 
Wild Salmon Plus Fish Oil
Features and Benefits
Helps maintain cardiovascular health
Wild Salmon Plus Fish Oil
Nutrition Information
Wild Salmon Plus Fish Oil
Ingredients
NON-MEDICINAL INGREDIENTS: Gelatin, glycerin, mixed tocopherols, purified water.
Coho/Sockeye/Pink/Chum/Chinook Salmon, Anchovy and Sardine.
MEDICINAL INGREDIENTS:
Salmon and Fish oils* : 1000 mg
Providing:
Docosahexaenoic Acid (DHA) : 120 mg
Eicosapentaenoic Acid (EPA): 180 mg
DIRECTIONS: Adults, take two (2) softgels daily.
WARNING: Consult a healthcare practitioner prior to use if you are using antihypertensive drugs, contraceptive drugs or anticoagulant/antiplatelet herbs and drugs. Do not use if you are pregnant or breastfeeding.
KEEP OUT OF REACH OF CHILDREN. Keep tightly closed, at room temperature in a dark dry place. Security seal.