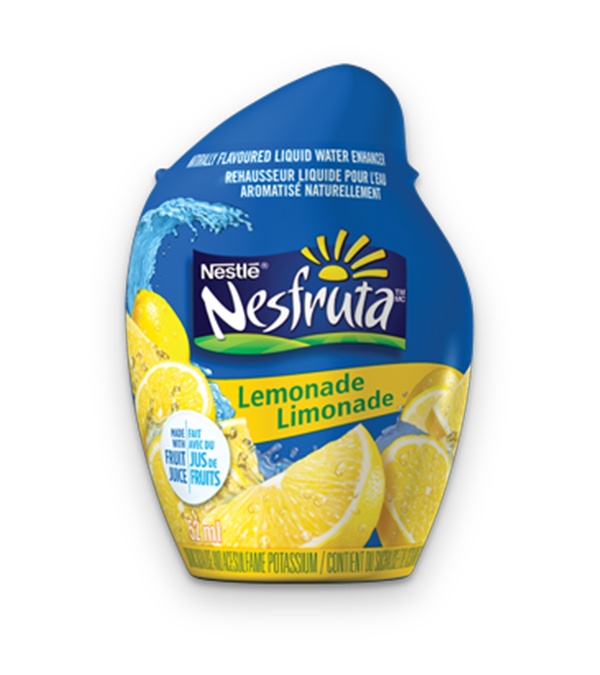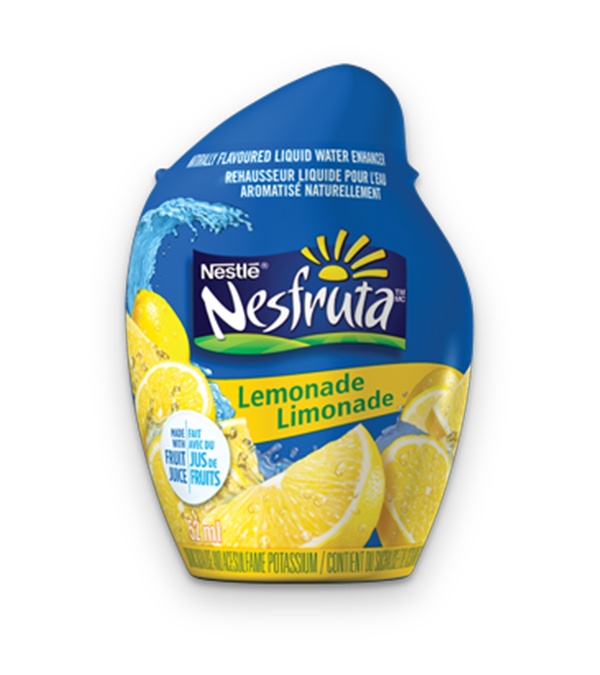 NESFRUTA Lemonade
NESFRUTA Lemonade gives you a taste of summer, no matter the season.
NESFRUTA Lemonade
Features and Benefits
0 Calories
Made with fruit juice
Makes 26 servings
NESFRUTA Lemonade
Nutrition Information
NESFRUTA Lemonade
Ingredients
Lemon juice concentrate, water, citric acid (for tartness), flavour, potassium citrate, sucralose, acesulfame potassium, salt, colour, potassium sorbate.
Contains 28 mg sucralose and 5 mg acesulfame potassium per 2 ml.
RECIPES
NESFRUTA Lemonade Mojito Cocktail
Your favourite cocktail is just a squeeze away! Try our DELICIOUS version of a classic Mojito, Nestle style.