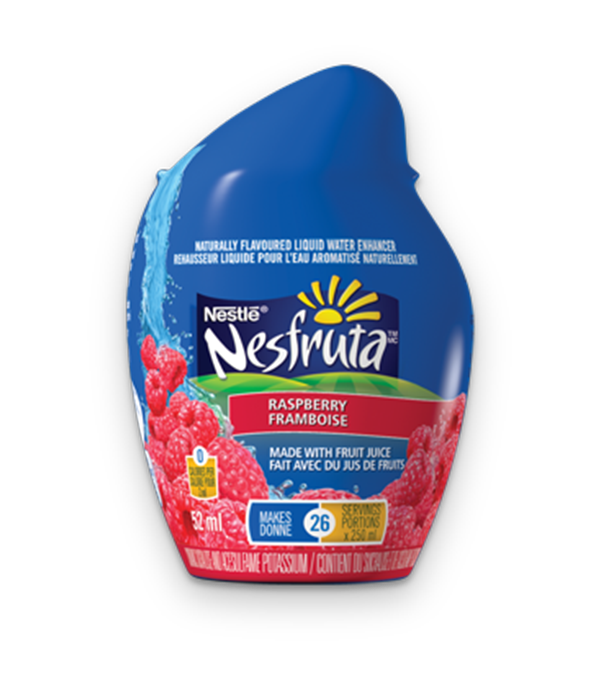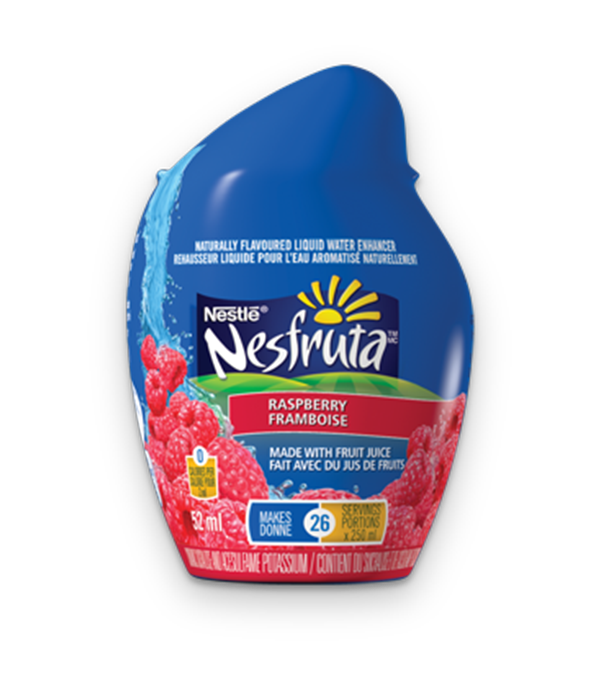 NESFRUTA Raspberry
NESFRUTA Raspberry brightens any glass with a tart hint of sweetness.
NESFRUTA Raspberry
Features and Benefits
0 Calories
Made with fruit juice
Makes 26 servings
NESFRUTA Raspberry
Nutrition Information
NESFRUTA Raspberry
Ingredients
Fruit juice concentrate (may contain apple, grape &/or raspberry), water, citric acid (for tartness), flavour, colour, sucralose, acesulfame potassium, potassium sorbate.
Contains 25 mg sucralose and 5 mg acesulfame potassium per 2 ml serving.
RECIPES
NESFRUTA Lemonade Mojito Cocktail
Your favourite cocktail is just a squeeze away! Try our DELICIOUS version of a classic Mojito, Nestle style.