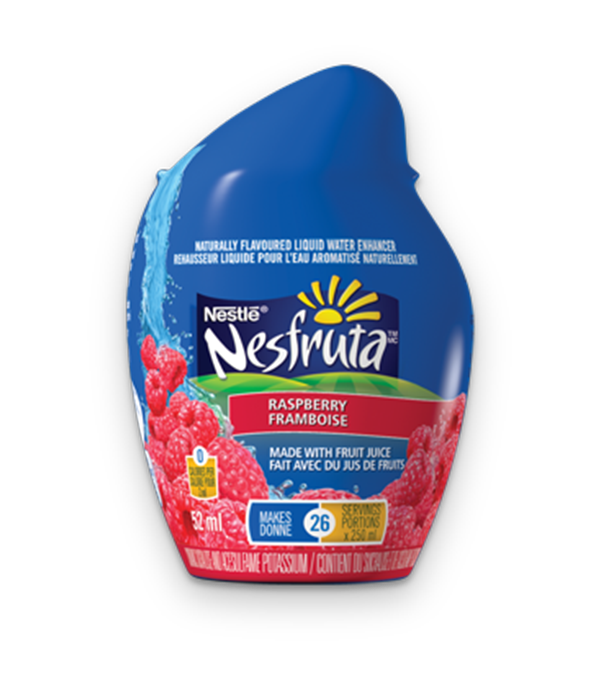 NESFRUTA Raspberry
NESFRUTA Raspberry brightens any glass with a tart hint of sweetness.
Features and Benefits
Nutrition Information
Ingredients
NESFRUTA Raspberry
Features and Benefits
0 Calories
Made with fruit juice
Makes 26 servings
Description
Features and Benefits
NESFRUTA Raspberry
Nutrition Information
In the event of any discrepancy between the information listed on this website and on each individual package, please refer to the information listed on package.
NESFRUTA Raspberry
Ingredients
Fruit juice concentrate (
, grape &/or raspberry),
, citric acid (
) ,
,
,
,
,
.
Contains 25 mg sucralose and 5 mg acesulfame potassium per 2 ml serving
.
Recipes
NESFRUTA RedRum
A killer cocktail for your Halloween party!
Recipes
NESFRUTA Mojito
Your favourite cocktail is just a squeeze away!