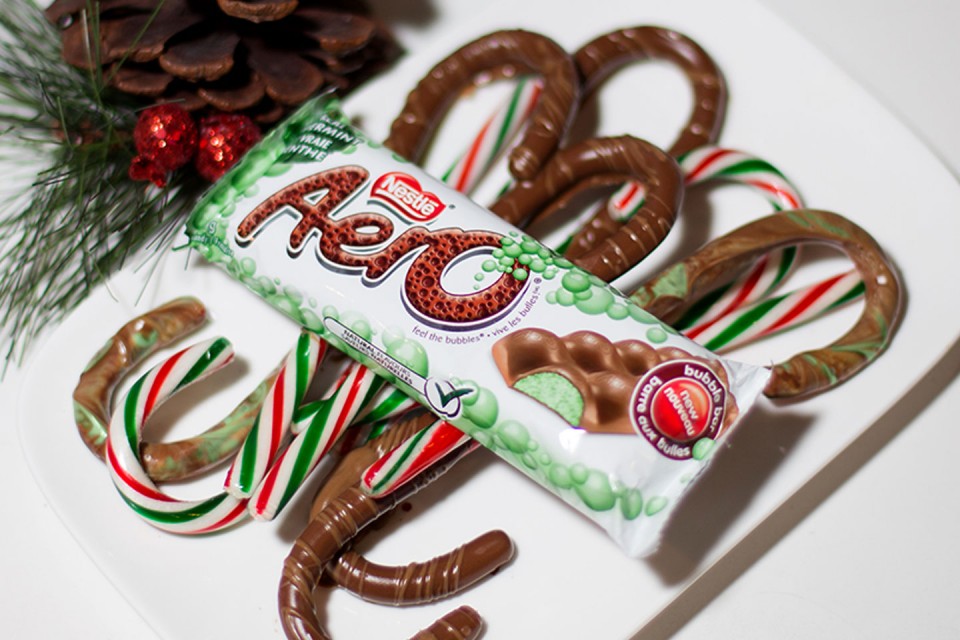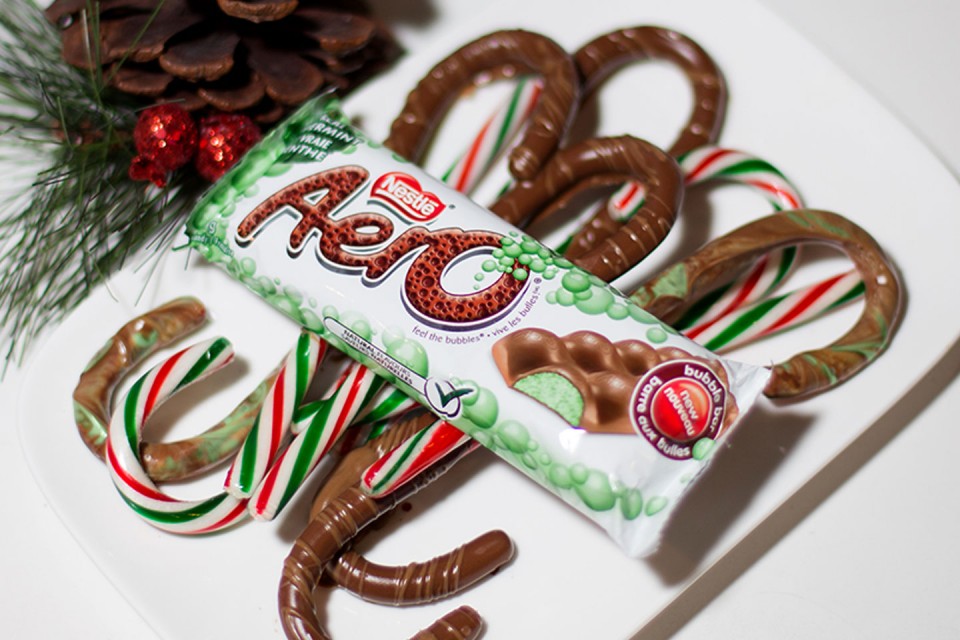 Try a new take on a classic: Dip candy canes in AERO Milk and Peppermint for a yummy and festive treat.
What you need
Ingredients
2 bars (41 g each)
AERO Peppermint Bubble Bars
How to prepare
Instructions
Melt each AERO flavour separately in microwavable bowl for approximately 60 seconds. Dip candy cane in AERO Milk Chocolate, then use a brush to garnish AERO Peppermint over top of AERO Milk Chocolate base. To marbleize your candy canes, microwave AERO Peppermint and mix chocolate only slightly (enough to spread the mint colouring and not blend into one colour). Rather than fully dip the candy cane, skim candy cane over chocolate to capture more of the green pigment. Place your AERO Chocolate dipped candy canes on wax paper to cool until dry, anywhere from 20-30 minutes. For bubbliest flavours, best served with friends.
Tips
The best mmmelt
For best results, break bars into pieces before microwaving, and stir every 15 seconds until melted.
Get imaginative!
Try different flavours of candy canes for a tasty twist!