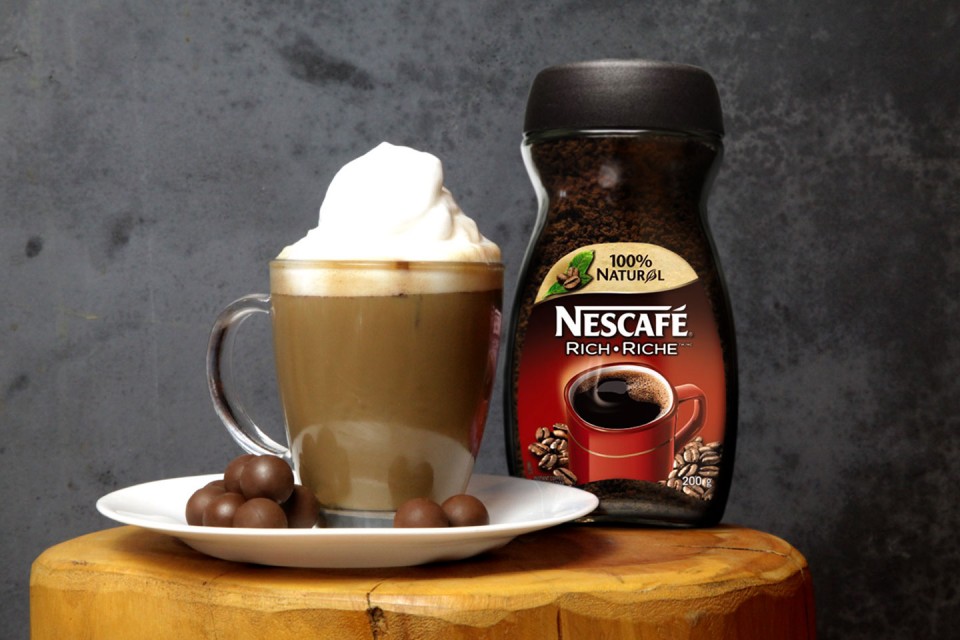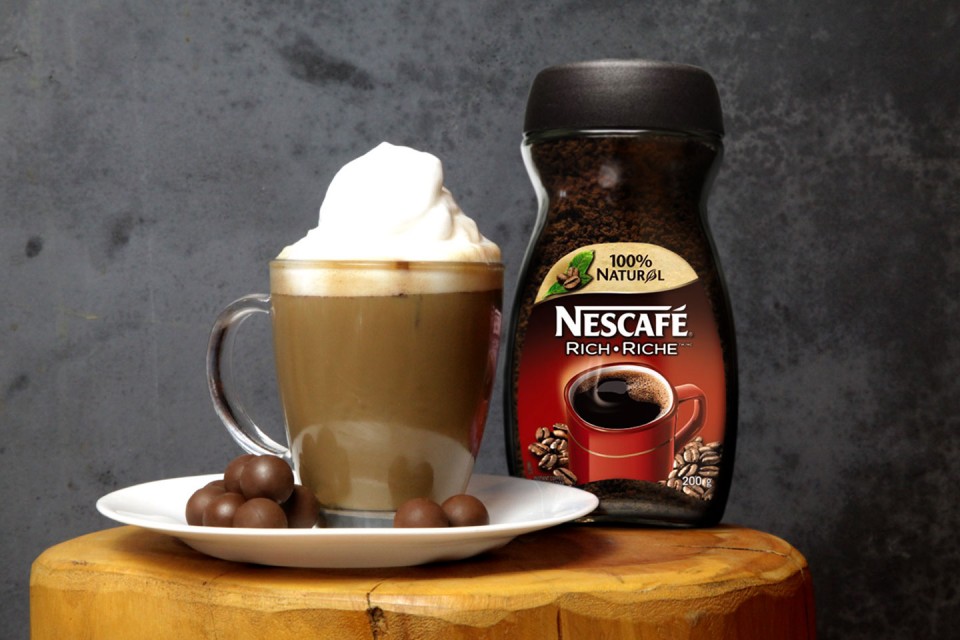 Make your next mug of NESCAFÉ a mocha!
What you need
How to prepare
Instructions
Microwave 4 AERO bubbles in a mug until melted (about 20 seconds). Add NESCAFÉ Rich instant coffee and boiling water. Stir well and sip!
Tips
Adjust to your taste buds
Add a couple more bubbles for more chocolatey cup!
Make it a mint Mocha!
Use AERO Peppermint bubbles to give your coffee a minty twist!