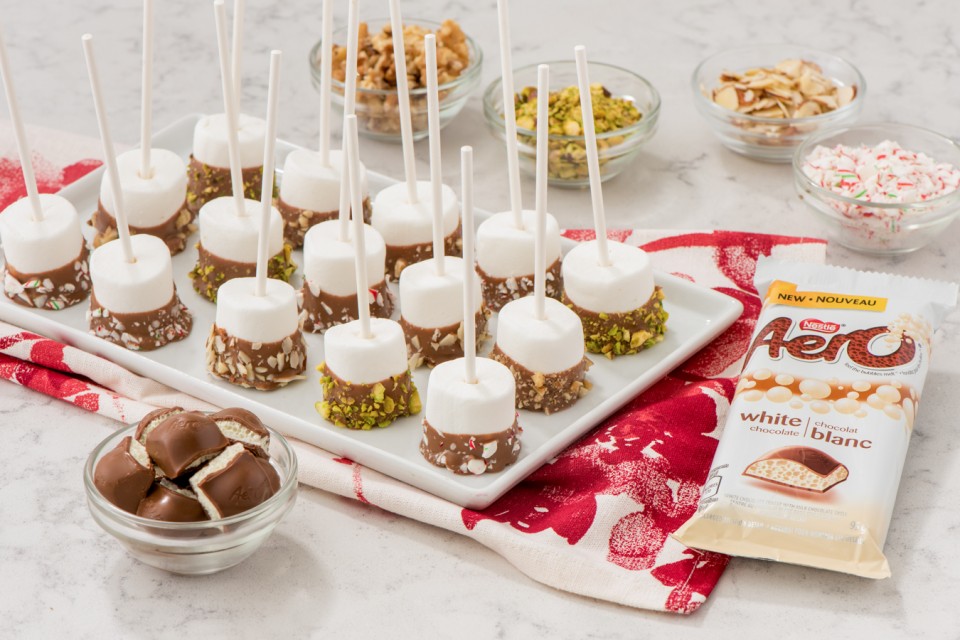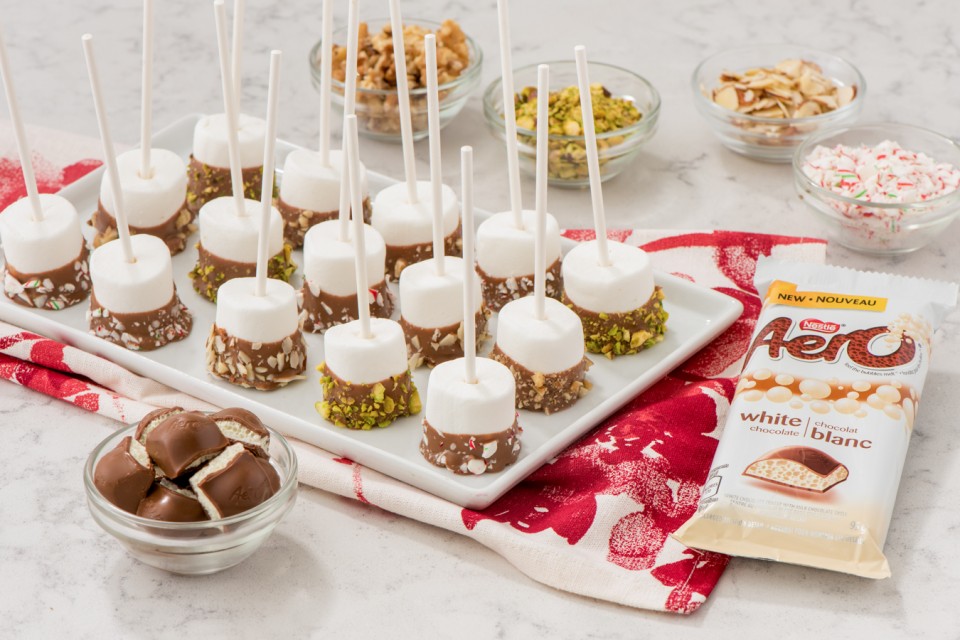 These easy treats will brighten up any festive gathering. Get creative and use your imagination for alternate dips
What you need
1/2 cup (125 ml)
crushed candy canes
How to prepare
Instructions
Insert lollipop sticks into marshmallows. In heatproof bowl set over saucepan of hot, not boiling water, melt three-quarters of the chopped chocolate. Let cool for 5 minutes.
Dip marshmallows into chocolate to coat completely. Immediately dip marshmallows in remaining chopped chocolate and crushed candy canes. Place in foam block or stand upright in short glass until set.
Tips
Tip!
Look for crushed candy cane pieces at a bulk food store, or crush candy canes or mint candies in a resealable bag with a rolling pin or hammer.
All year around treats!
Replace candy canes with your choice of crushed candies, nonpareils or finely chopped toasted nuts.