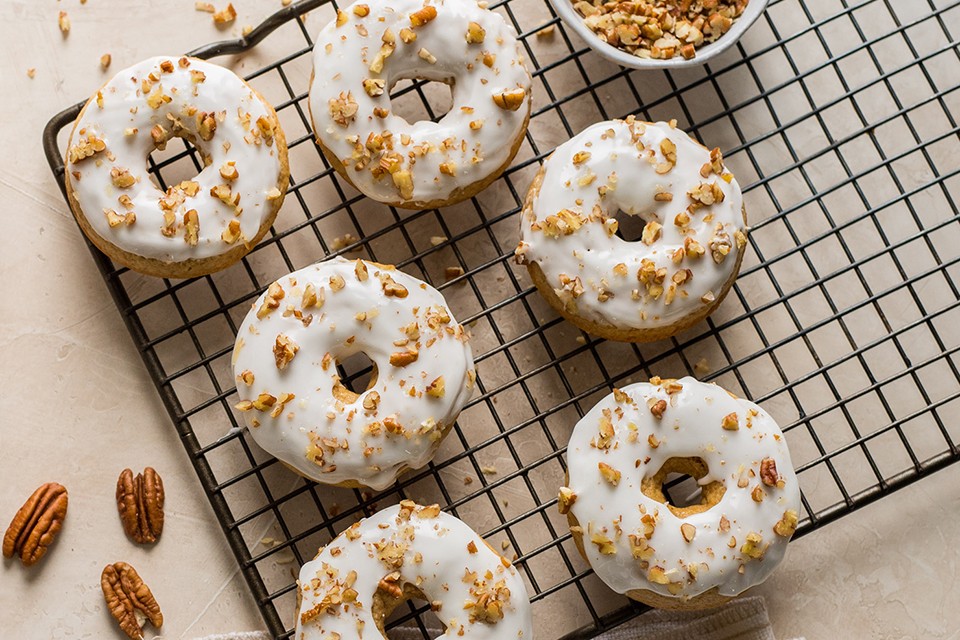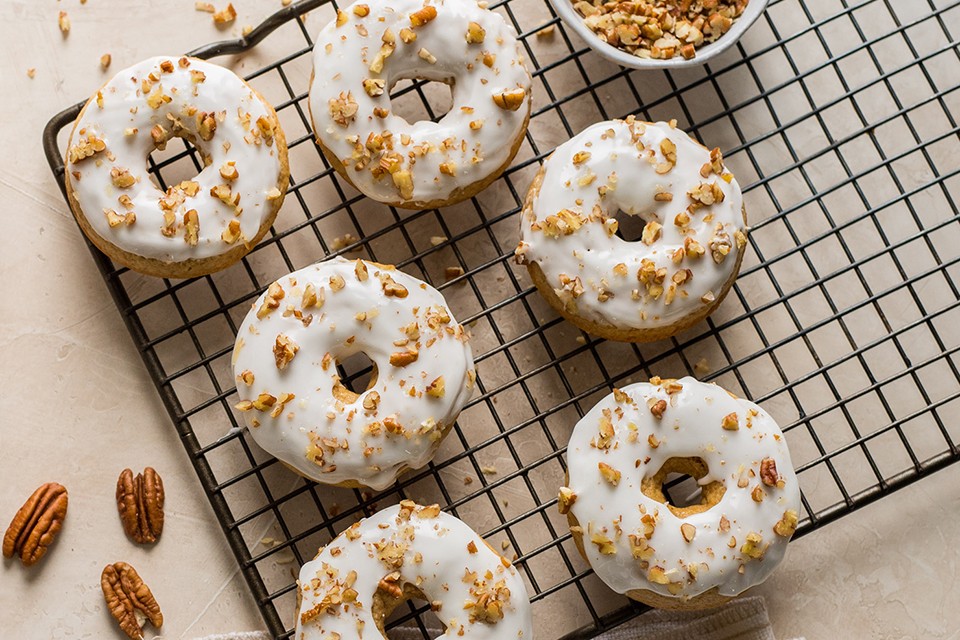 Make your favourite fall treat at home! This simple donut recipe is baked and glazed with an easy Hazelnut cream glaze.
What you need
DONUTS
3/4 cup
white whole wheat flour or 1 cup all-purpose flour
1/4 cup
granulated sugar or packed brown sugar
1/8 tsp
freshly grated nutmeg
1/4 cup
pumpkin or sweet potato puree (canned OR cooked and mashed)
1 tbsp
melted unsalted butter or vegetable oil
ICING
Optional
finely chopped pecans
How to prepare
Instructions
FOR DONUTS:

Preheat oven to 350° F. Spray one 6-cavity donut pan with nonstick cooking spray.
Combine flour, granulated sugar, baking powder, cinnamon, salt and nutmeg in large bowl. Whisk together COFFEE-MATE Bliss Hazelnut, pumpkin, egg and melted butter in medium bowl.
Add liquid mixture to flour mixture; stir to combine. Spoon into heavy-duty resealable plastic storage bag. Snip corner from bag and pipe into prepared donut cavities, filling each cavity about ¾ full.
Bake for 10 to 12 minutes or until wooden pick inserted in donut comes out clean. Cool in pan on wire rack for 5 minutes; remove to wire rack to cool completely.
FOR ICING:

Whisk together powdered sugar and COFFEE-MATE BLISS™ in small bowl. Dip tops of donuts into icing. Sprinkle with pecans. Allow to dry.