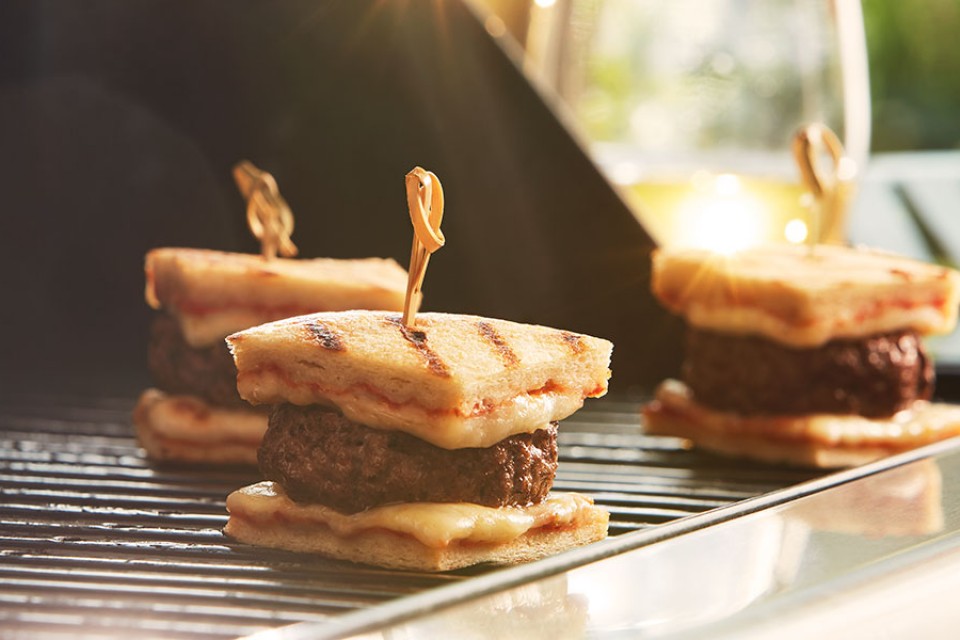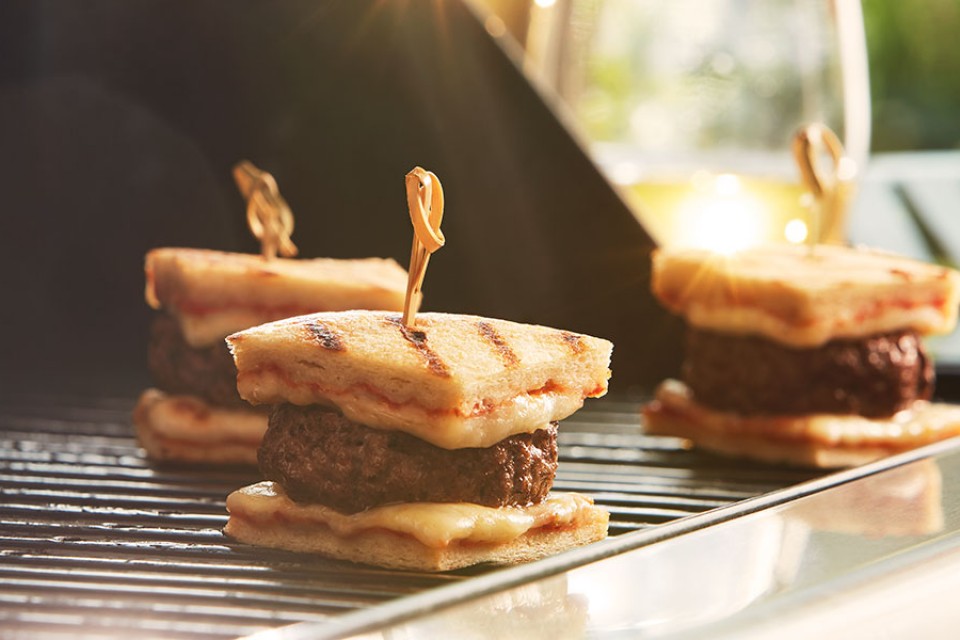 Perfectly grillicious.
Skill level:
Intermediate
What you need
Ingredients
4
Favourite premade sliders
How to prepare
Instructions
1. Preheat BBQ to 400°.
2. Put Rustico pizza on a baking sheet and place on the BBQ. Cook for 7 mins.
3. Rotate pizza and cook for another 8 mins.
4. Cut the pizza into slider sized squares.
5. Meanwhile, grill your favourite kind of sliders next to the baking sheet until well done.
6. Sandwich those lucky sliders with your thin and crispy Rustico pizza buns.
7. Marvel that you live in a reality where BBQ'd Rustico Pizza Bun Sliders exist.
Tips
Make your marks
To get that professional grilled look, take your pizza off the baking sheet and grill it directly for about 30 seconds.