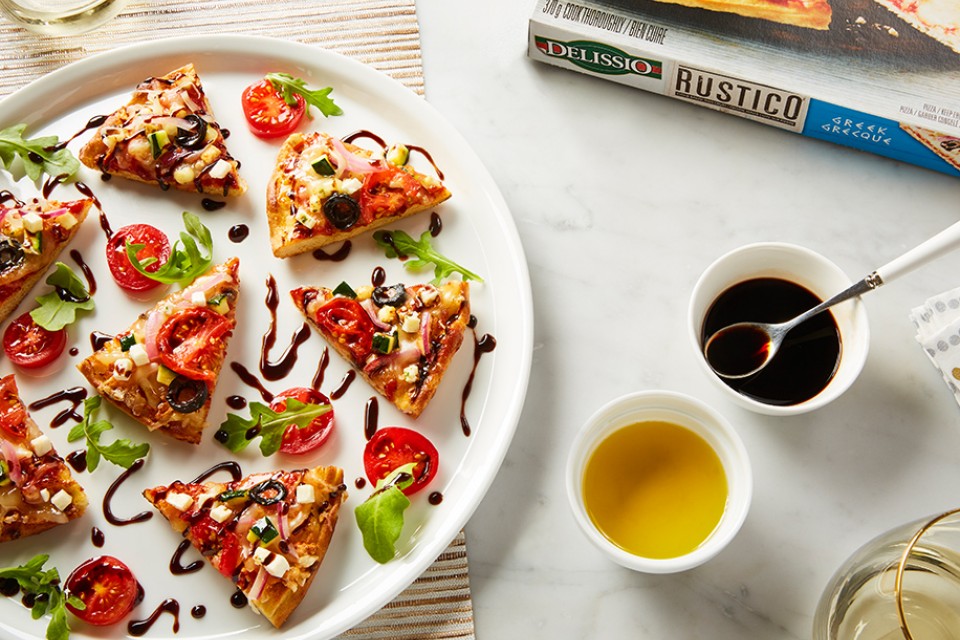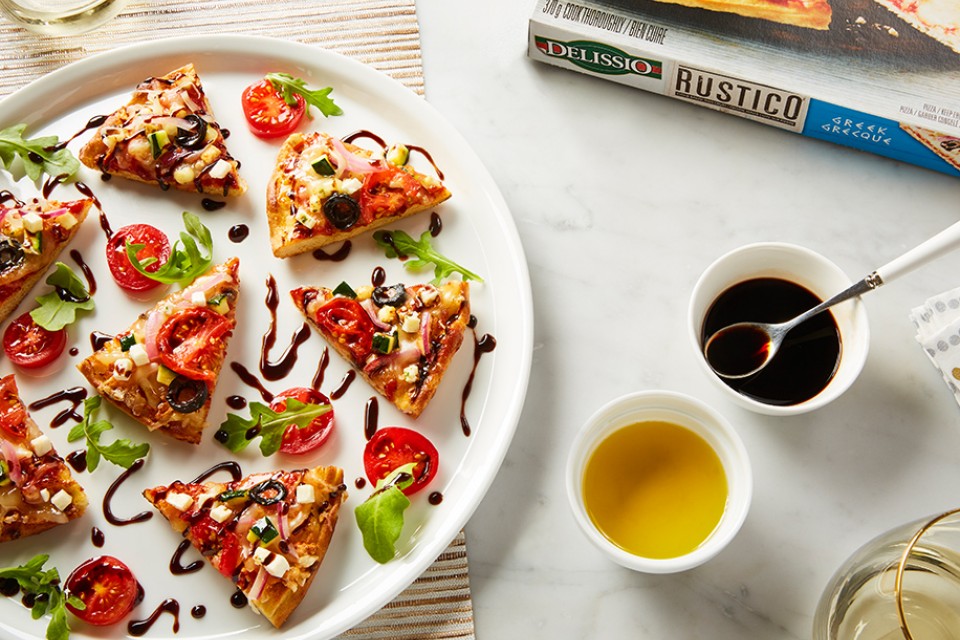 Balsamic drizzle. Sliced heirloom tomatoes. And thin-crust Rustico Greek pizza. #PizzaNight mic drop.
What you need
for drizzling
balsamic glaze
How to prepare
Instructions
Top frozen Rustico Greek pizza with heirloom tomato slices and bake fully.
Drizzle your fresh baked pizza with balsamic glaze, slice, and savour!
Tips
Add Arugula
Sprinkle your slices with fresh arugula for a fresh and delicious twist.
Try with Quattro Formaggi
Try this recipe with Rustico Quattro Formaggi. Add goat cheese for extra flavour!