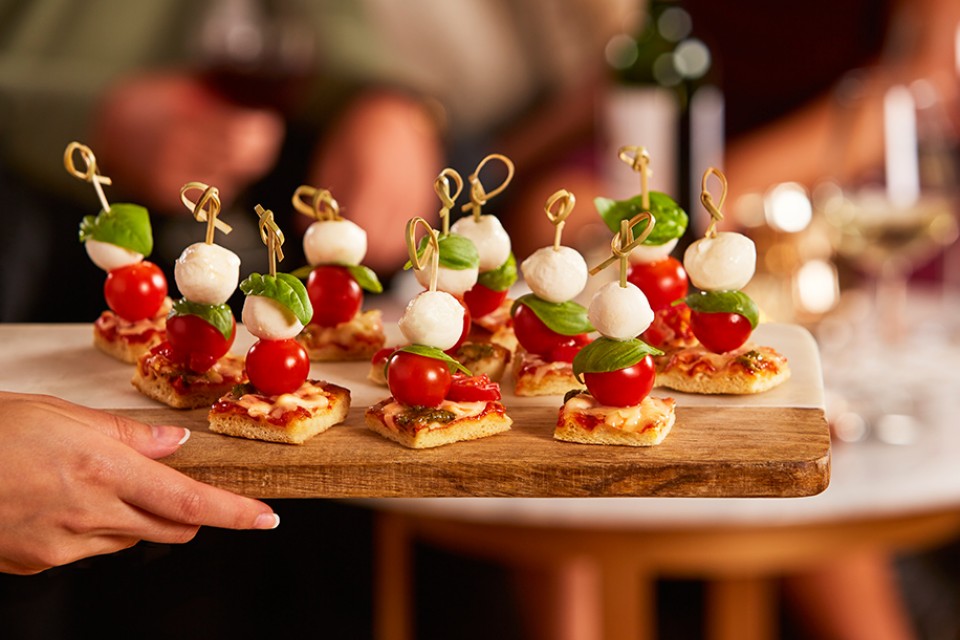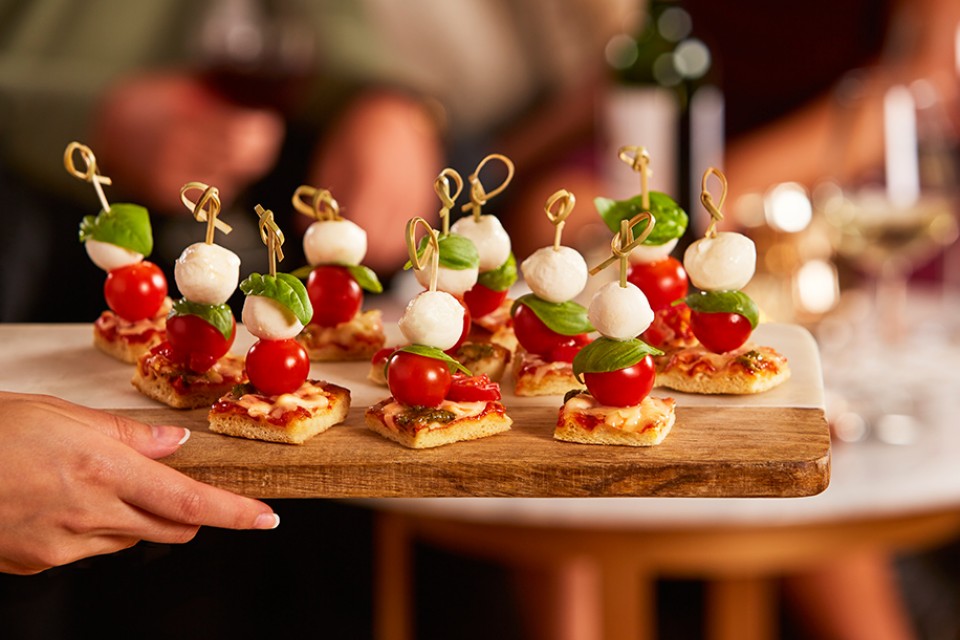 Because #PizzaNight doesn't take the holidays off.
What you need
How to prepare
Instructions
Cut a cooked thin-crust Rustico Margherita pizza into 1x1" squares.
Using hors d'oeuvres skewers, string on one of your Rustico squares with a tomato, basil leaf, and bocconcini.
Place your apps square-side down, drizzle with balsamic glaze, and garnish with basil and black pepper. Serve to your impressed friends!
Tips
Try it with Diavolo
This recipe is delicious with DELISSIO Rustico Pepperoni Diavolo!
Stack it
Top pizza with sliced tomato, sliced bocconcini, and fresh basil to create a finger-friendly stack that doesn't need a skewer.