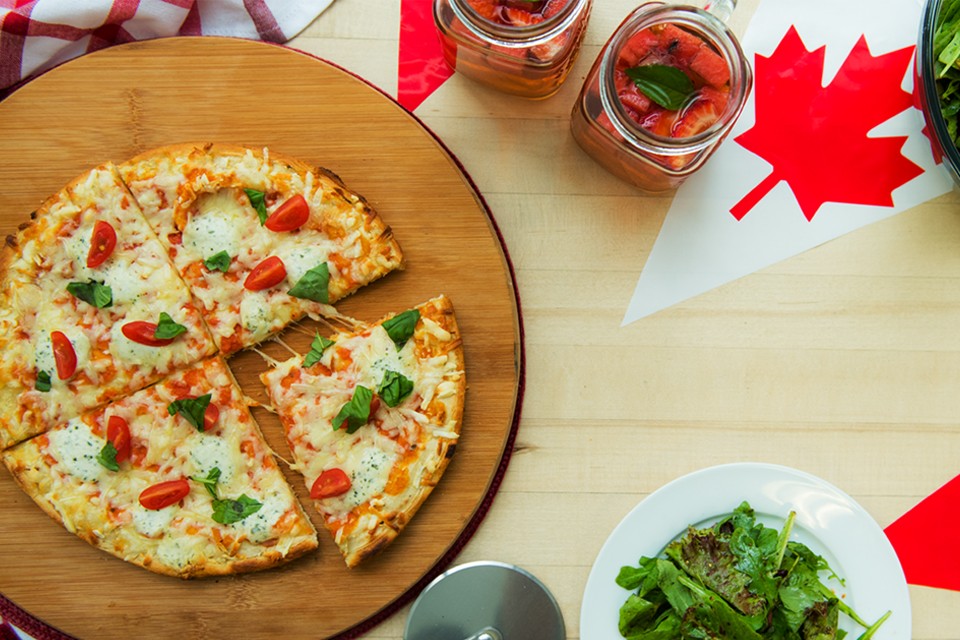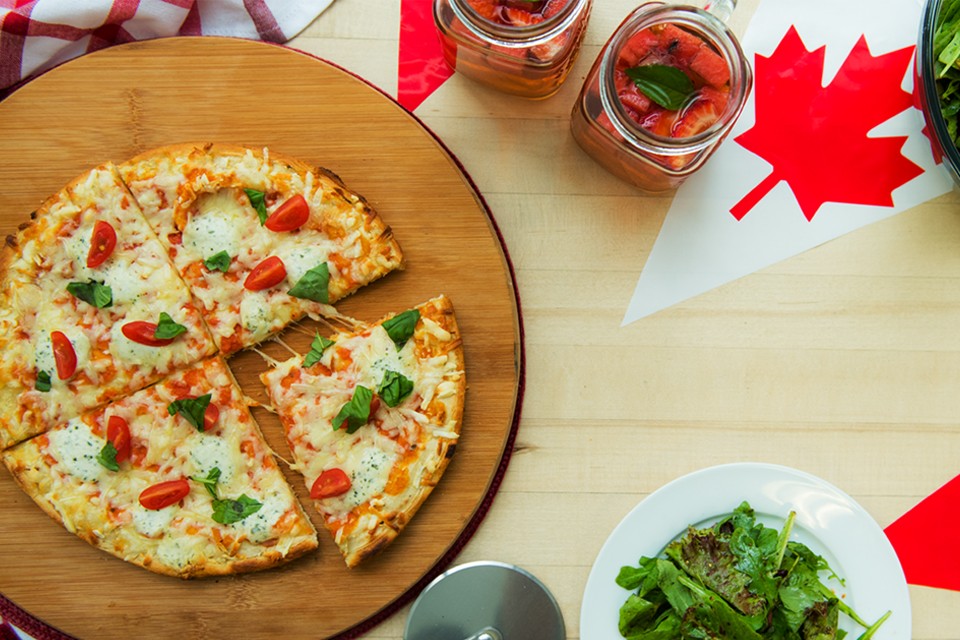 Celebration has never been so easy – make this crowd favourite pizza even more lovable with some customizable and classic toppings
What you need
10 - 15 wedges
Cherry tomatoes (optional)
3 - 5 leaves
Basil (optional)
How to prepare
Instructions
1. Preheat oven to 425 °F (220 °C). Take pizza out of the package and cook for 13 minutes (follow instructions on packaging).
2. Using a pizza wheel, cut the pizza into 4 even slices
3. Top it with tomato wedges and basil leaves
Tips
Can you top it?
Try topping your DELISSIO Rustico Quattro Formaggi with whatever puts you in the mood to celebrate: figs, eggplant, dressed arugula, shrimp – get creative!
Put it on the BBQ!
Did you know you can grill your DELISSIO Rustico pizza on the BBQ? Simply preheat the BBQ to 400°F, put your pizza on a baking sheet and place on the BBQ to cook for 7 minutes. Then rotate the pizza and cook for another 8 minutes.