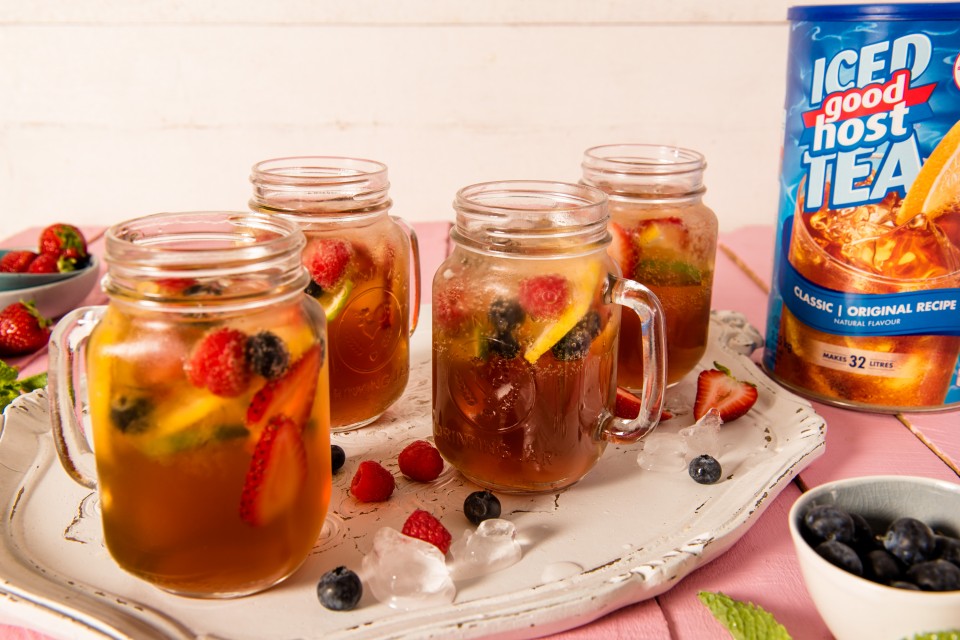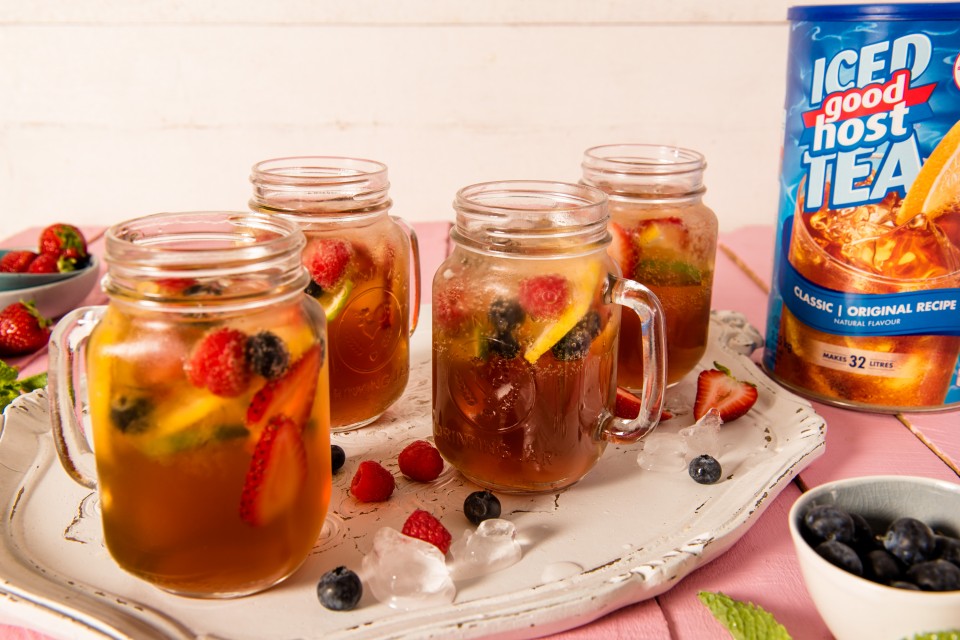 A refreshing drink anytime of the year!
What you need
2 cups
Mix of raspberries and blackberries
1/2 cup
Sliced strawberries
How to prepare
Instructions
Place GoodHost iced tea powder in a large punch bowl or jug and slowly add sparkling water. Stir until powder is fully dissolved, add berries and lemon and stir again.
Tips
Love lemon?
Add 4-6 fresh lemon slices for additional flavour