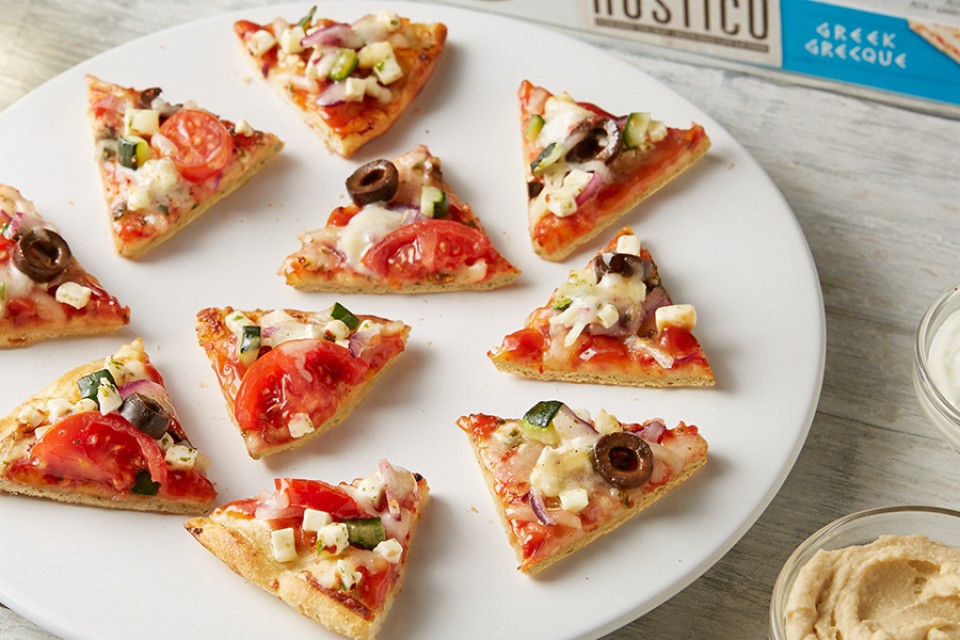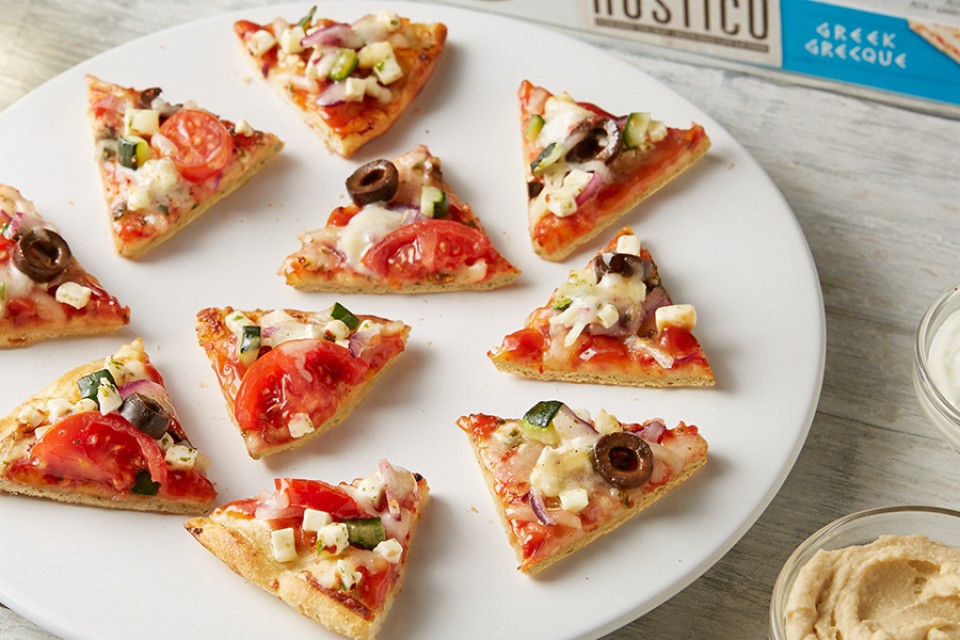 Try cutting your Rustico Greek pizza into "pit-za wedges" and serve with a pair of authentic Greek dips.
What you need
For Tzatziki
half
Peeled English cucumber
2 cups
Plain Greek yogurt
How to prepare
Instructions
Tzatziki:
1. Chop the cucumber into small cubes.
2. Combine cucumber with yogurt, garlic, dill, and lemon juice in a bowl, stirring until combined.
3. Add salt and pepper to taste.
Hummus:
1. Combine everything in a food processor and puree until smooth.
2. Adjust the consistency of your hummus by adding water if too thick or additional chickpeas if too thin.
Pit-za wedges:
1. Preheat oven to 425 C. Take pizza out of the package and cook for 13 minutes.
2. When cooked to perfection, use a pizza cutter to slice your pizza into small tortilla-chip sized wedges. To do this, cut your pizza into six slices. Then, cut each slice into three smaller triangles.
3. Put the wedges on two plates, pairing each plate with two ramekins for each sauce.
Tips
Cumbersome
To avoid getting a runny tzatziki, squeeze your chopped cucumbers with a paper towel to remove extra moisture before combining them with the rest of the ingredients.
Chique-Peas
To get a more velvety hummus, remove the skin from each chickpea. This can be time consuming, but it's worth it!