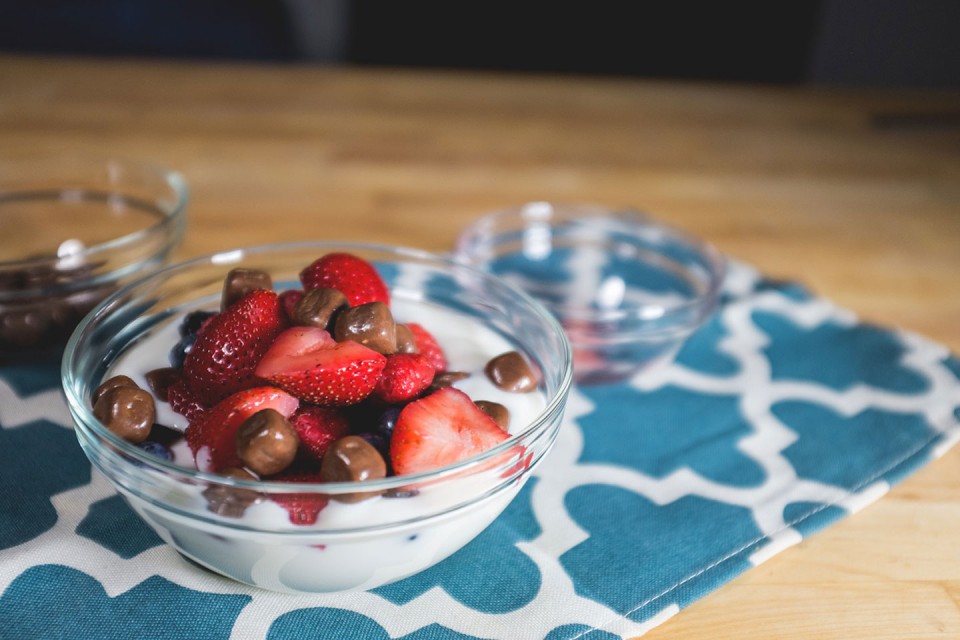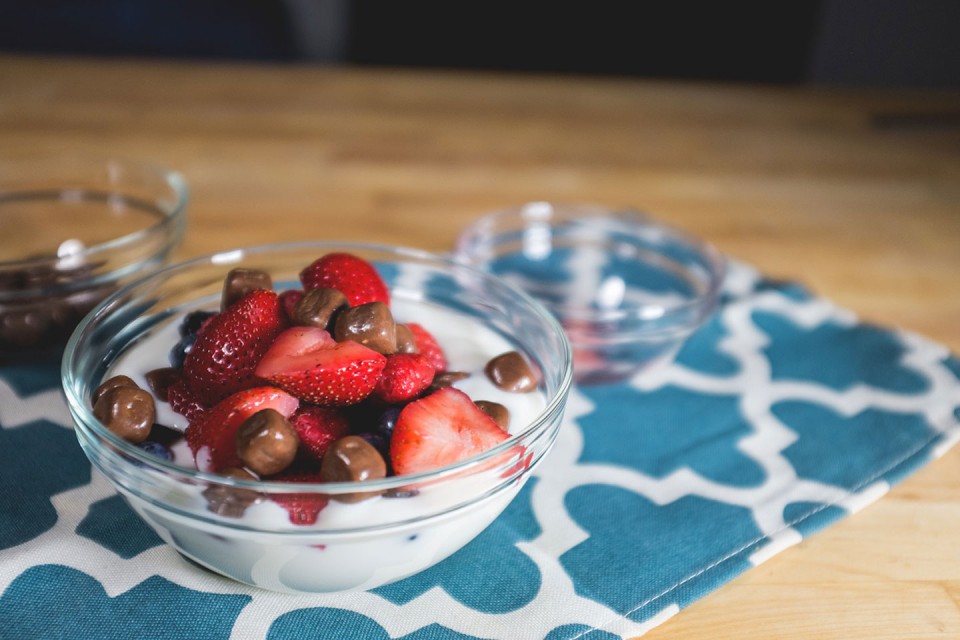 Vanilla yogurt + fresh fruit + KIT KAT Bites = Breakgurt. That's right…Breakgurt.
What you need
How to prepare
Instructions
Just mix the yogurt and KIT KAT Bites into a bowl with fresh fruit!
Tips
Make it melt
Warm the bites in the microwave until they soften and begin to melt. Mix them into the yogurt for a smoother snack
Adjust your servings
Perfect for treating 1, or many!