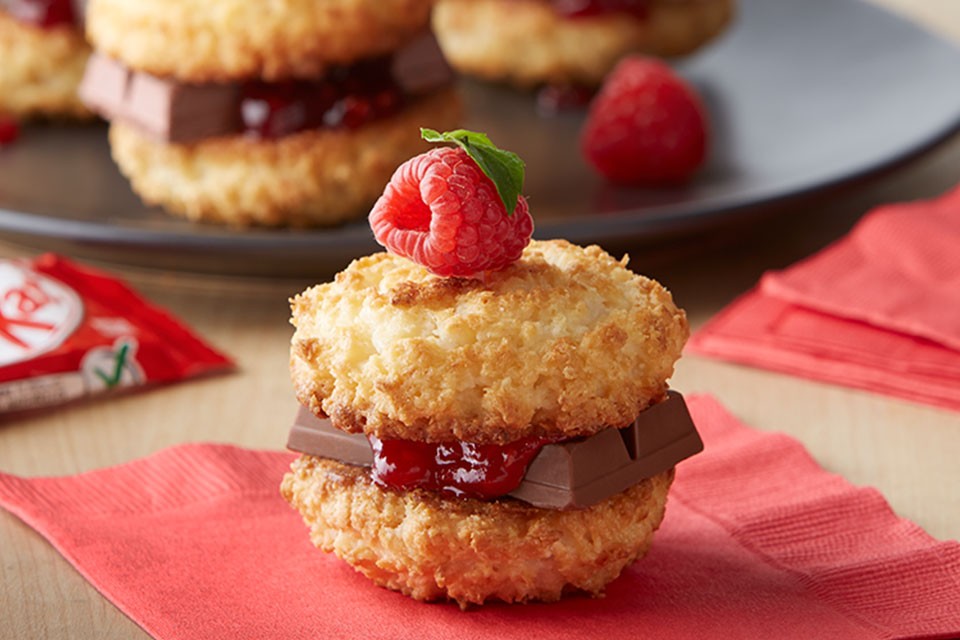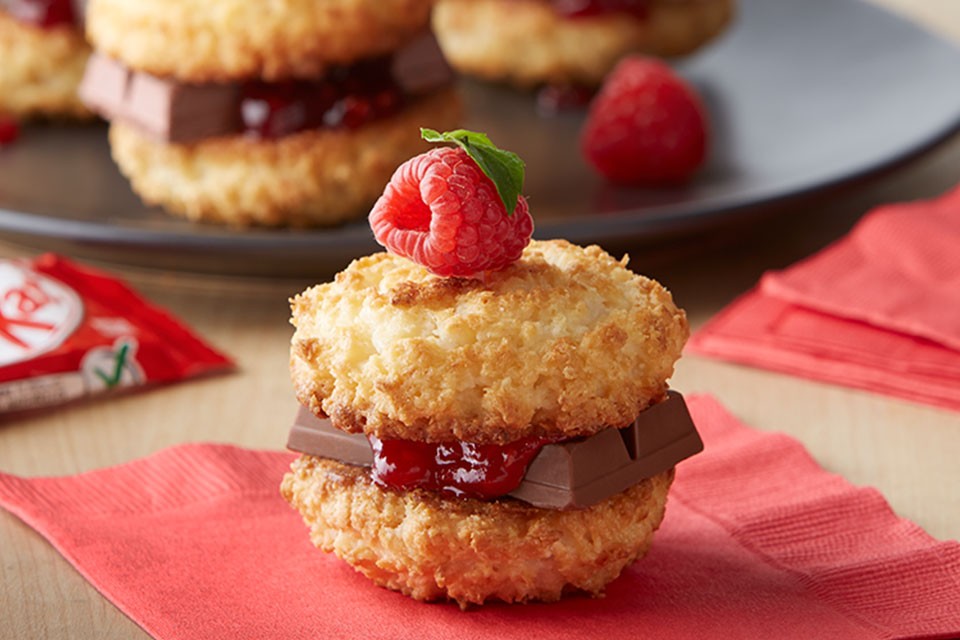 Score a taste bud touchdown!
What you need
2
KIT KAT Treat Size Bars
How to prepare
Instructions
Open KIT KAT packages.
Place KIT KAT on one cookie, and cover with jam.
Place another cookie on top and enjoy!
Tips
Make it your flavourite
Experiment with different types of cookies and jams to find the perfect combo.