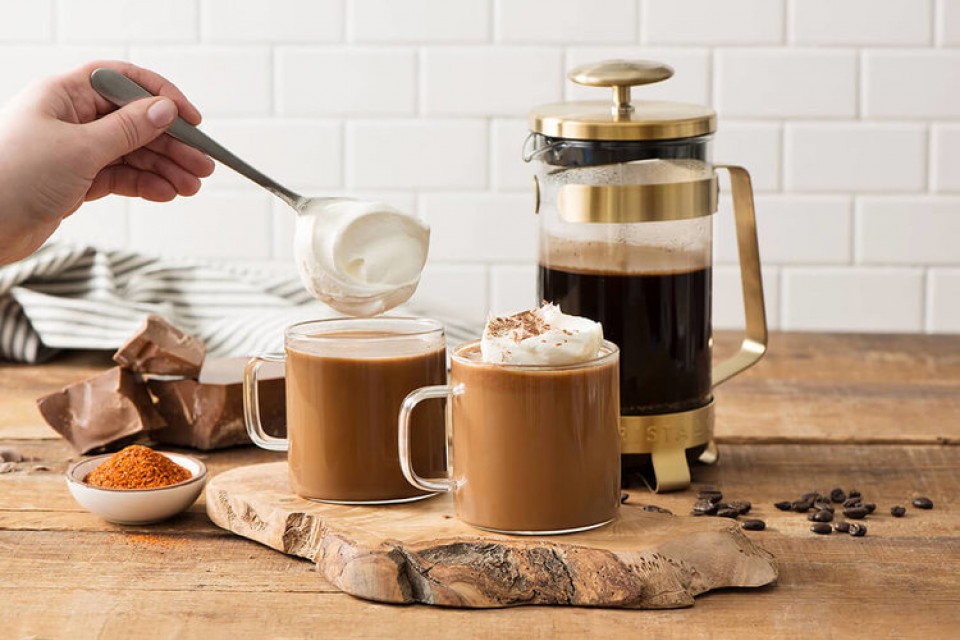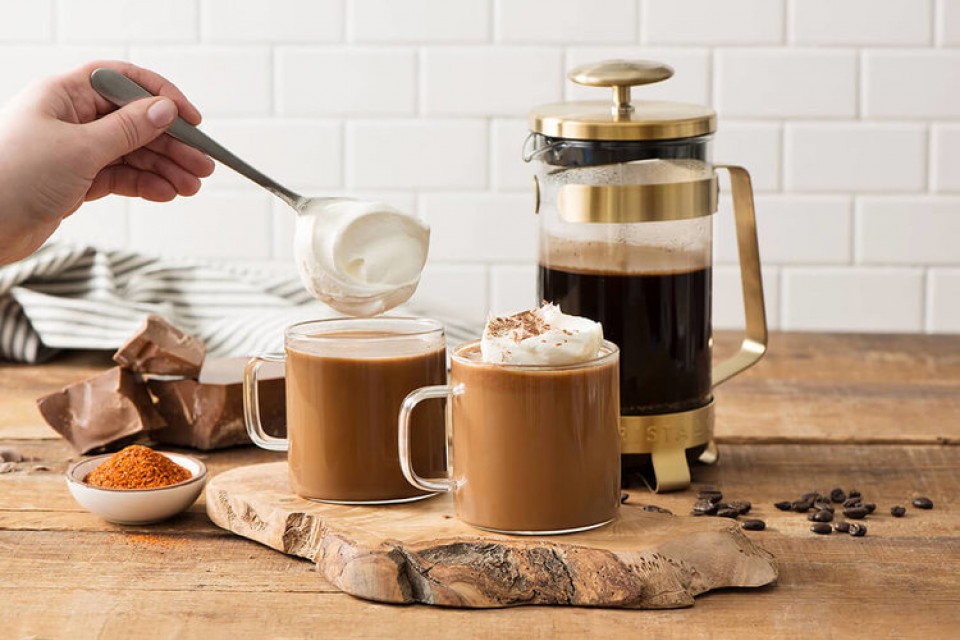 Chocolate, cinnamon and whipped cream satisfy your sweet tooth - while cayenne pepper delivers an early-morning kick.
What you need
1
pinch of cayenne pepper
How to prepare
Instructions
Pour hot coffee into a small saucepan set over medium heat. Whisk in milk chocolate, cinnamon and cayenne. Simmer for about 3 minutes or until fragrant.
Pour into mug. Top with whipped cream and garnish with shaved chocolate. Dust lightly with additional cayenne.
Sit back and enjoy.
Tips
1
Sprinkle with flaked sea salt just before serving to bring out the warm cinnamon and spicy cayenne flavours.