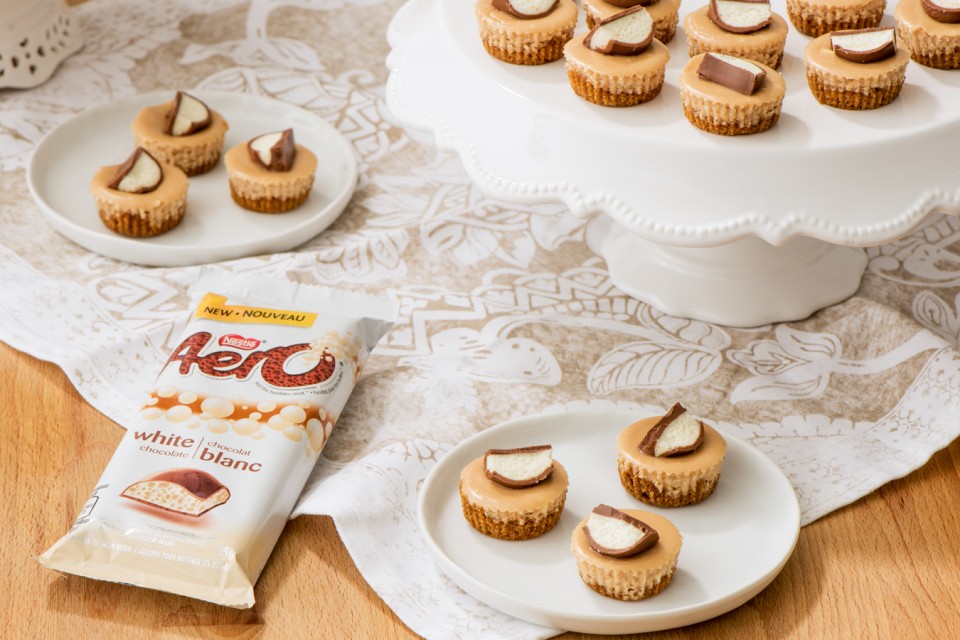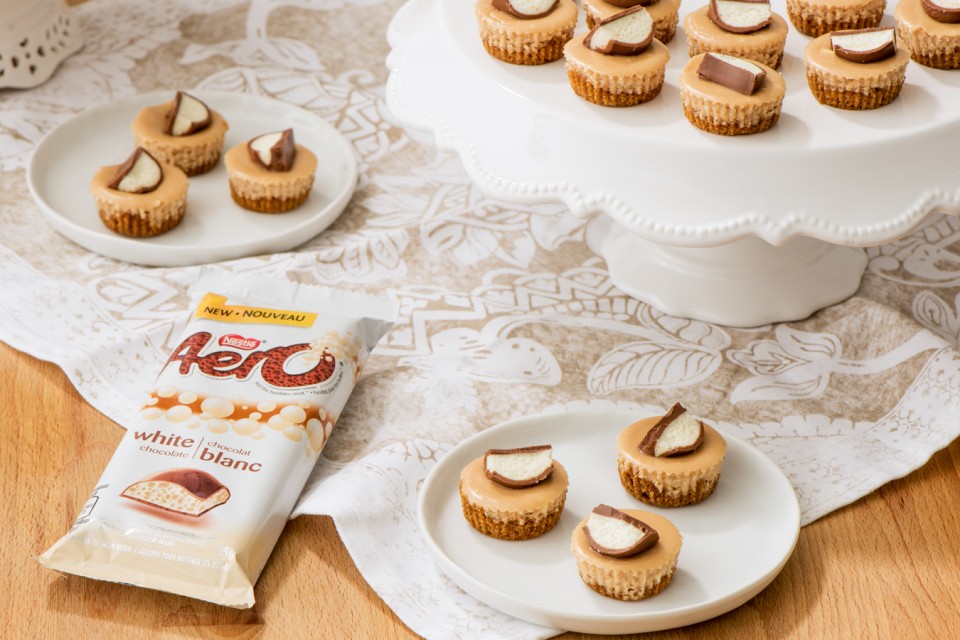 These mini cheesecakes are made with light cream cheese and sour cream for a little indulgence that you don't have to feel guilty about.
Skill level:
Intermediate
What you need
Crust
2/3 cup (150 ml)
graham wafer crumbs
1 tbsp (15 ml)
brown sugar
2 tbsp (30 ml)
melted butter
Cheesecakes
1 pkg (250 g)
light brick-style cream cheese, at room temperature
1/4 cup (60 ml)
granulated sugar
1/4 cup (60 ml)
light sour cream
How to prepare
Instructions
Line 24 mini muffin tins with paper liners.
Crust: Preheat oven to 350°F (180°C). Combine graham wafer crumbs, brown sugar and melted butter; divide evenly among paper liners. Press down with bottom of glass or measuring cup. Bake for about 5 minutes or until firm. Let cool.
Cheesecakes: Reduce oven temperature to 325°F (160°C). Using electric mixer, beat together cream cheese and sugar until light. Beat in egg and vanilla; fold in sour cream.
Remove 12 pieces of chocolate; cut in half and set aside for garnish. In heatproof bowl set over saucepan of hot, not boiling water, melt remaining chocolate; let cool slightly. Fold into cream cheese mixture.
Divide mixture evenly among mini muffin cups. Bake for 18 to 20 minutes or until puffed. While still slightly warm, top with reserved chocolate.
Tips
Dark chocolate lover?
Substitute 1 bar (95 g) AERO® 70% Dark Chocolate Tablet for AERO® White Chocolate Tablet if desired.