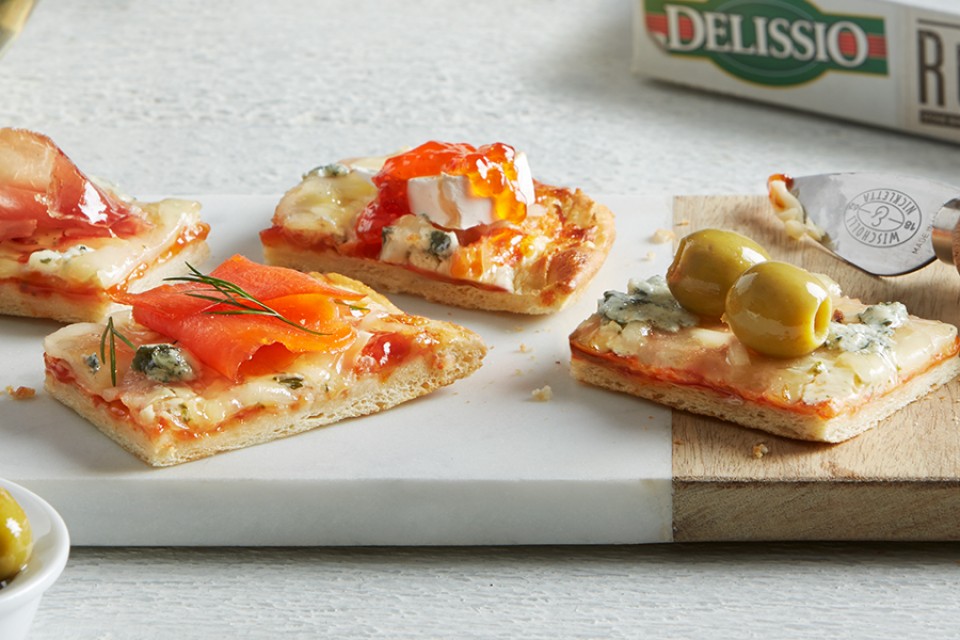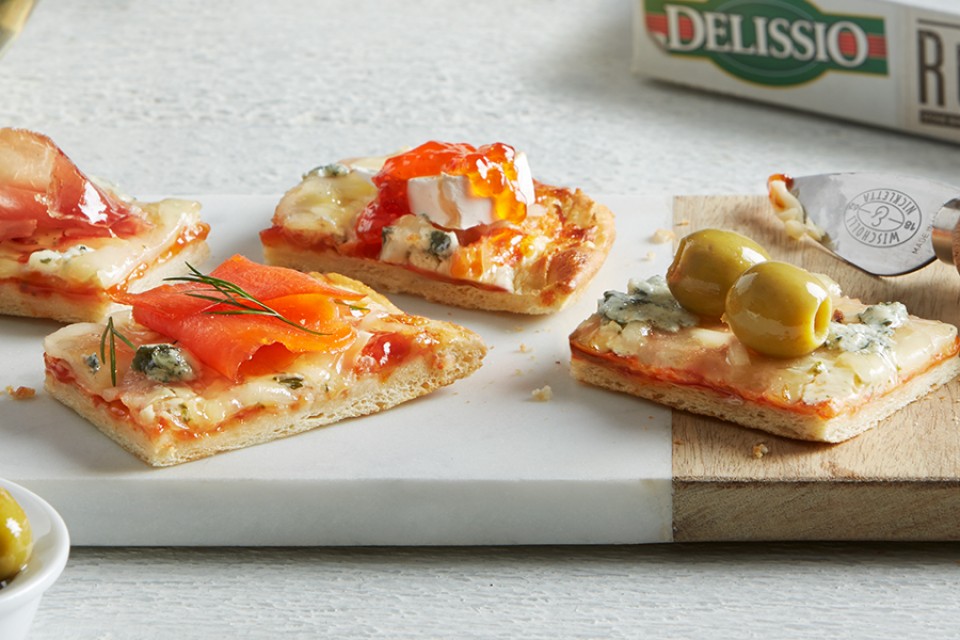 The only way to top Quattro Formaggi Pizza is to literally top it – hors d'oeuvres style.
What you need
4 slices
Smoked Salmon (optional)
8 olives
Olives (optional)
How to prepare
Instructions
1. Preheat oven to 425 C. Take pizza out of the package and cook for 13 minutes.
2. Using a pizza wheel, cut the pizza into square cracker-sized pieces.
3. Based on your preference, top each piece with the following:
-Smoked salmon
-Brie, topped with red pepper jelly
-Olives, 2 per piece
-Prosciutto
Tips
Can you top it?
Don't just take our suggestions. Try topping these Quattro Formaggi pieces with whatever your imagination can dream up: figs, eggplant, dressed arugula, shrimp – get creative!