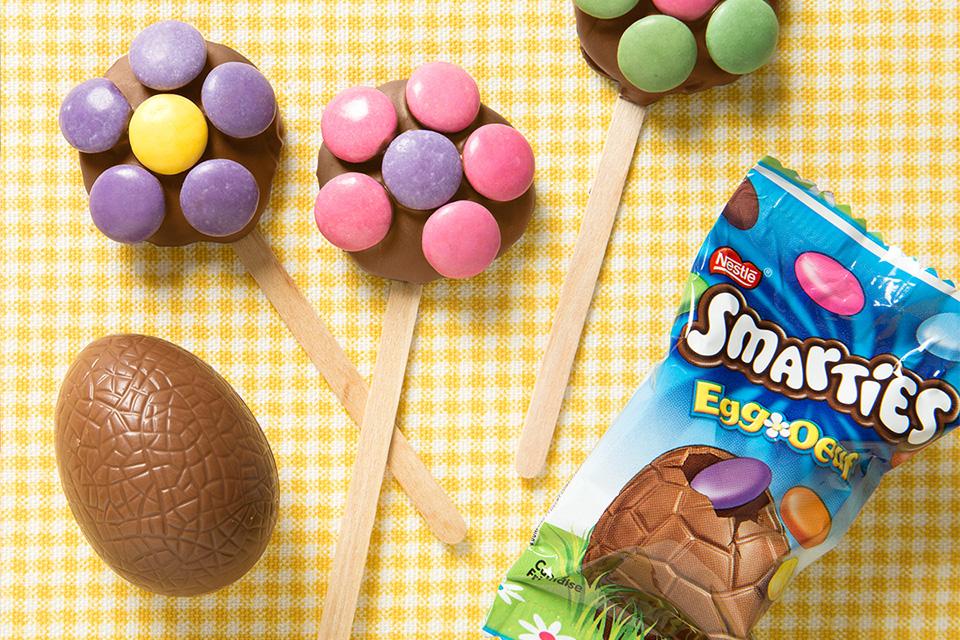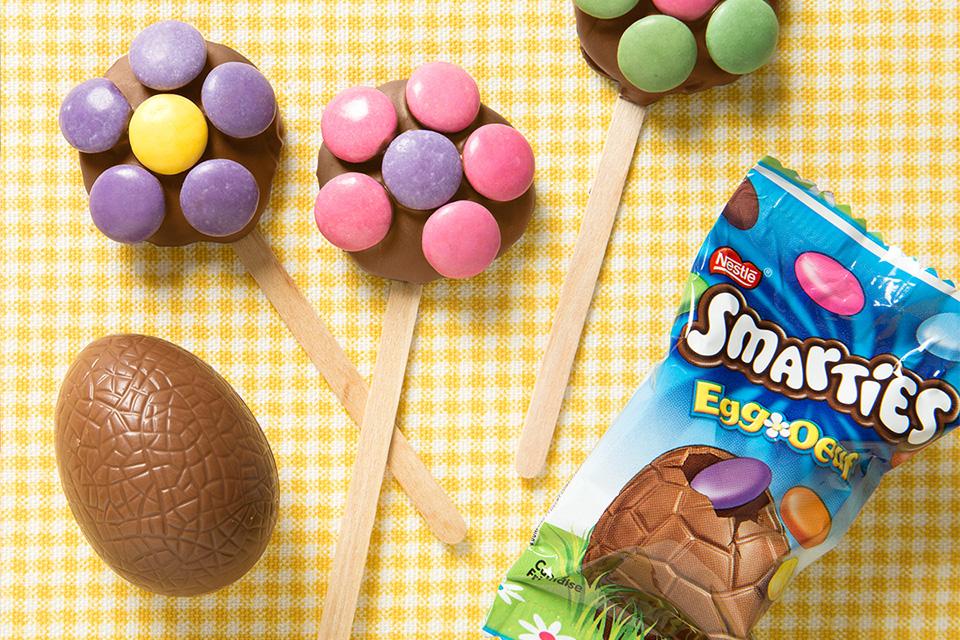 Make something beautiful blossom with your SMARTIES Egg! Just melt the shell, dip a vanilla wafer and decorate with SMARTIES petals.
What you need
How to prepare
Instructions
Ouvrir un Oeuf SMARTIES et en retirer les SMARTIES. Faire fondre la coquille de l'oeuf SMARTIES au micro-ondes. Tremper une gaufrette à la vanille dans le chocolat fondu et retirer l'excédent. Enfiler la gaufrette sur un bâtonnet de bois et déposer sur du papier ciré. Décorer de SMARTIES en les pressant sur l'enrobage de chocolat.
Tips
Make more
Making more is easy! Just get more SMARTIES eggs.