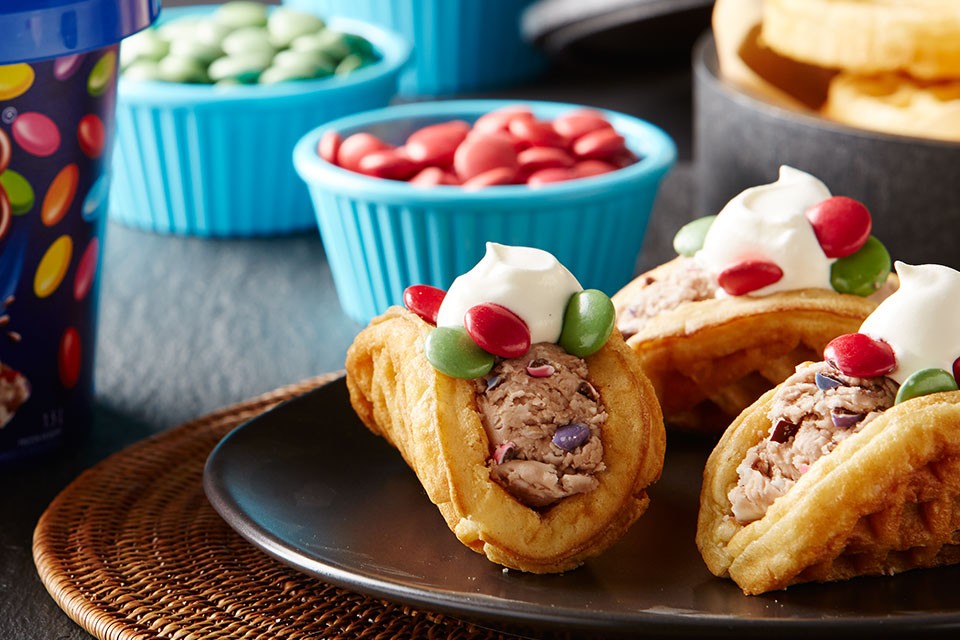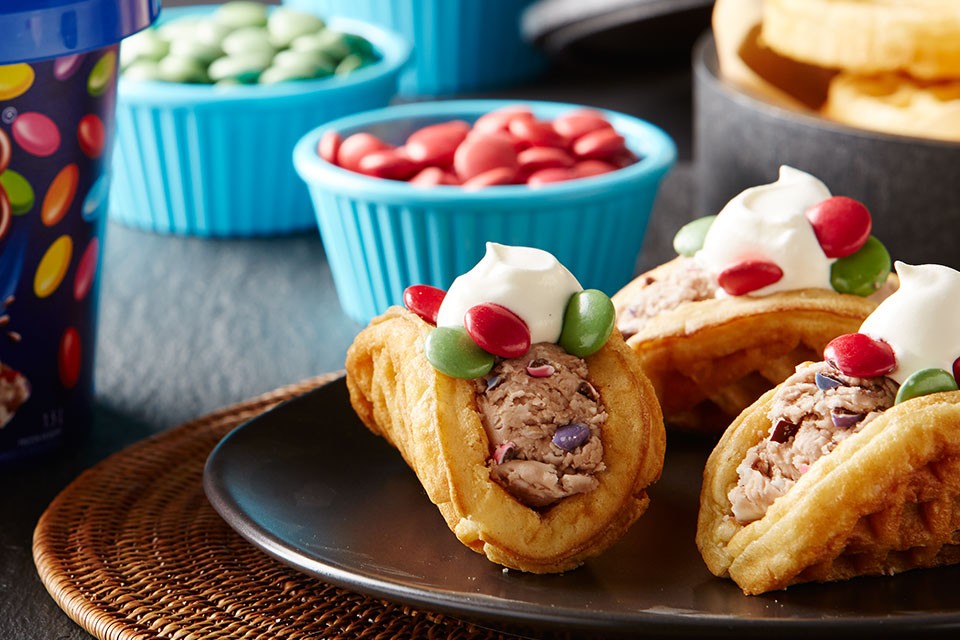 Making these frosty treat tacos is as easy as uno, dos, tres!
What you need
4 scoops
SMARTIES frozen dessert
How to prepare
Instructions
Toast 4 toaster waffles, and top with a scoop with SMARTIES frozen dessert. Sprinkle a few SMARTIES on top and get ready for a flavourful fiesta!
Tips
Garnish with fruit
SMARTIES Frosty Tacos are delicious with fruit!
Decorate with a drizzle
Top your creation with a drizzle of chocolate, caramel or strawberry sauce for even more fun!