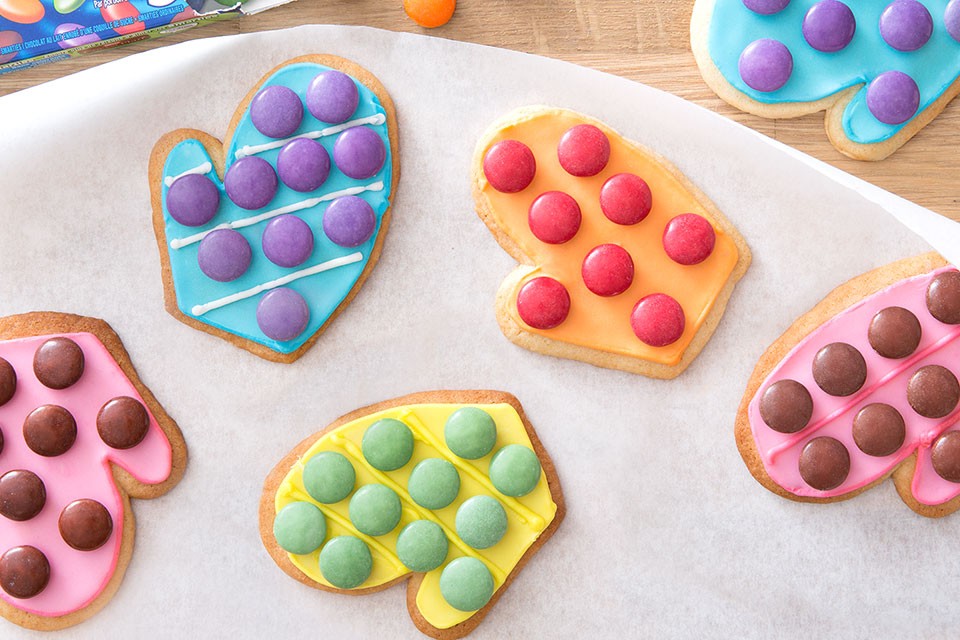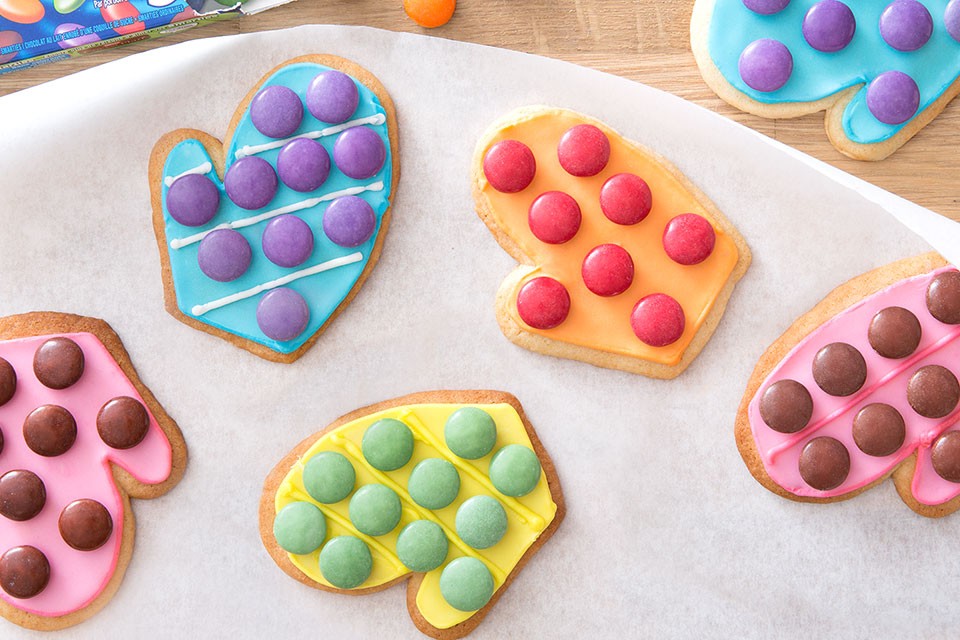 A simple little treat to keep your hands (and hearts) warm during winter!
What you need
For the cookies
1 package
sugar cookie dough (rolled and refrigerated)
1
mitten-shaped cookie cutter
For decorating
2 to 2 1/2 Tbsp
milk or water
any
food colouring (of your choice)
How to prepare
Instructions
Roll out the pre-made sugar cookie dough and cut the mittens using your cookie cutter.
Bake according to pack instructions and allow to cool completely.
Meanwhile, make your icing. Mix icing sugar, vanilla, and milk then mix until it is glossy and smooth. Separate icing into smaller bowls and add the food colouring.
Using a piping bag or a squeeze bottle, ice the cookies with your beautiful coloured icing.
Decorate each mini mitt with SMARTIES.
Tips
Get creative!
Make every cookie unique. Think stripes, spots, stars!
Shape for the season
These cookies are great year-round! Shape them into Easter eggs, candy canes, Butterflies or whatever you feel like!