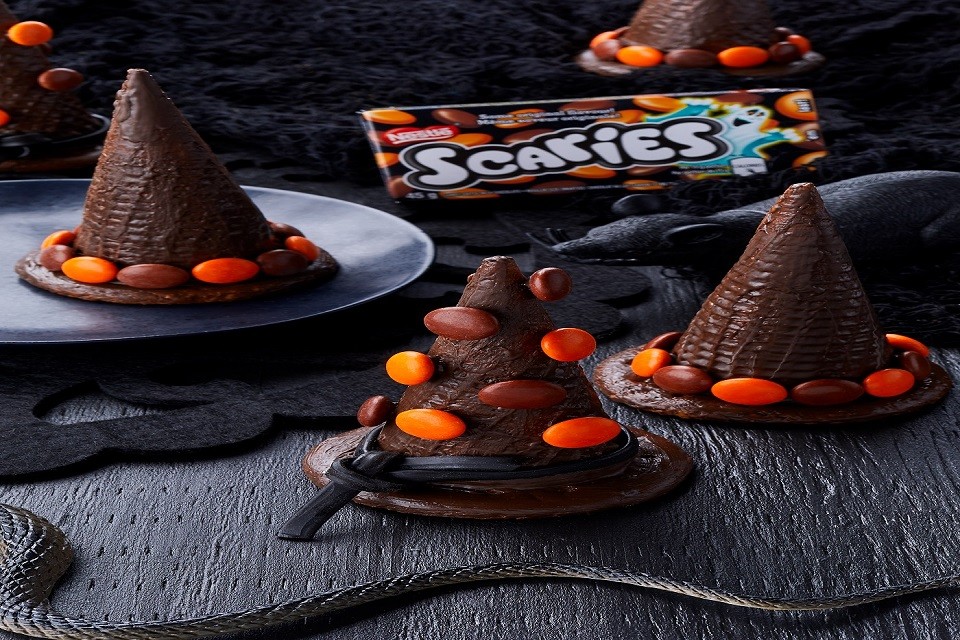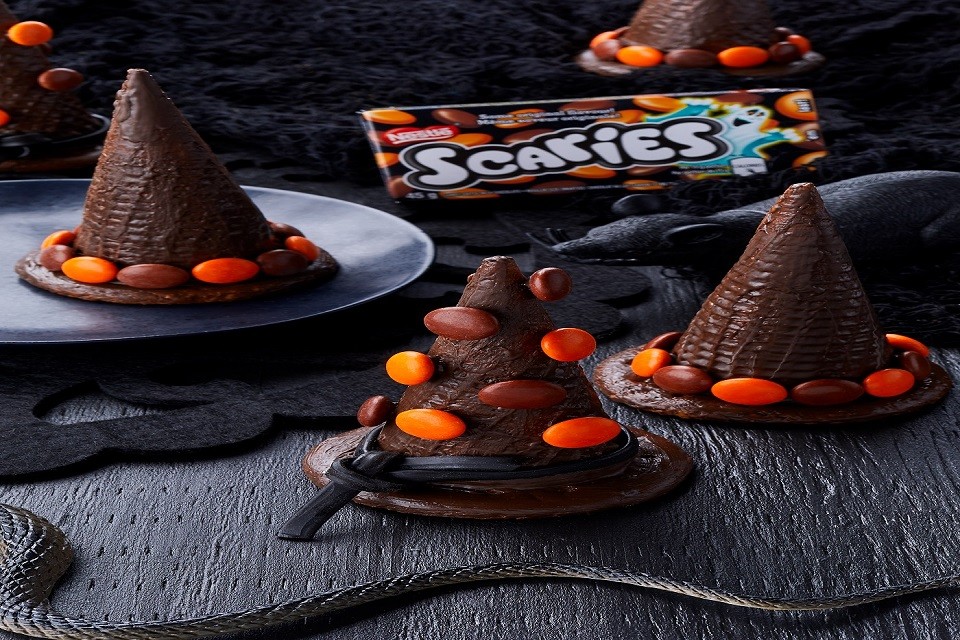 Put the Scare in Scaries!
Servings:
6 Witches' Hats
Skill level:
Intermediate
What you need
¾ cup
Chocolate coating wafers, melted
How to prepare
Instructions
Using food-safe paintbrush, dab chocolate onto base of sugar cone and secure onto centre of cookie, pressing down lightly to adhere. Paint melted chocolate onto sugar cones and cookies. Let set, about 30 minutes.
Dab melted chocolate onto one side of SMARTIES and secure to hats to decorate.
Tips
Personalize it
Use black licorice to decorate base of hats