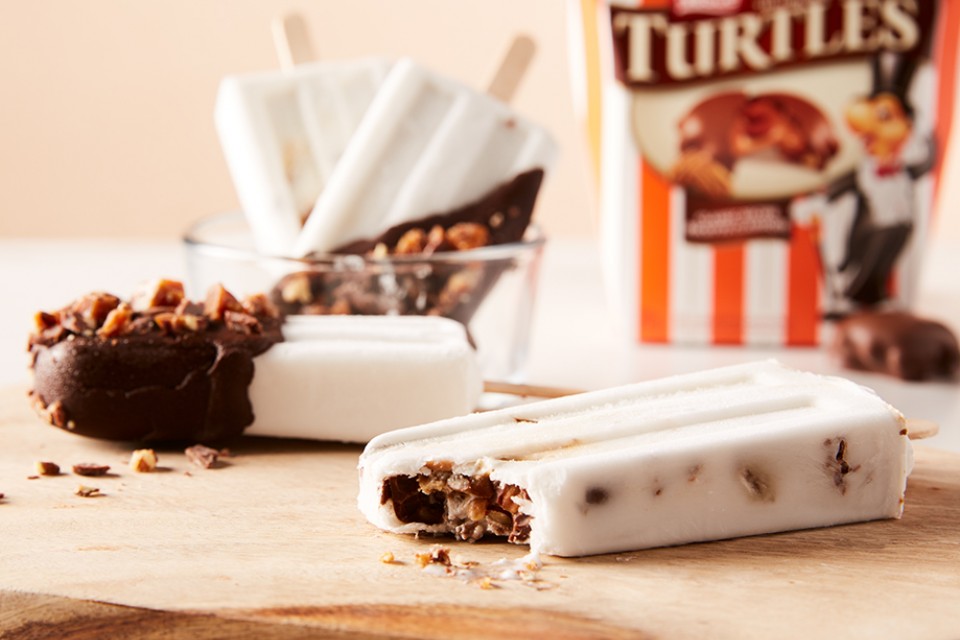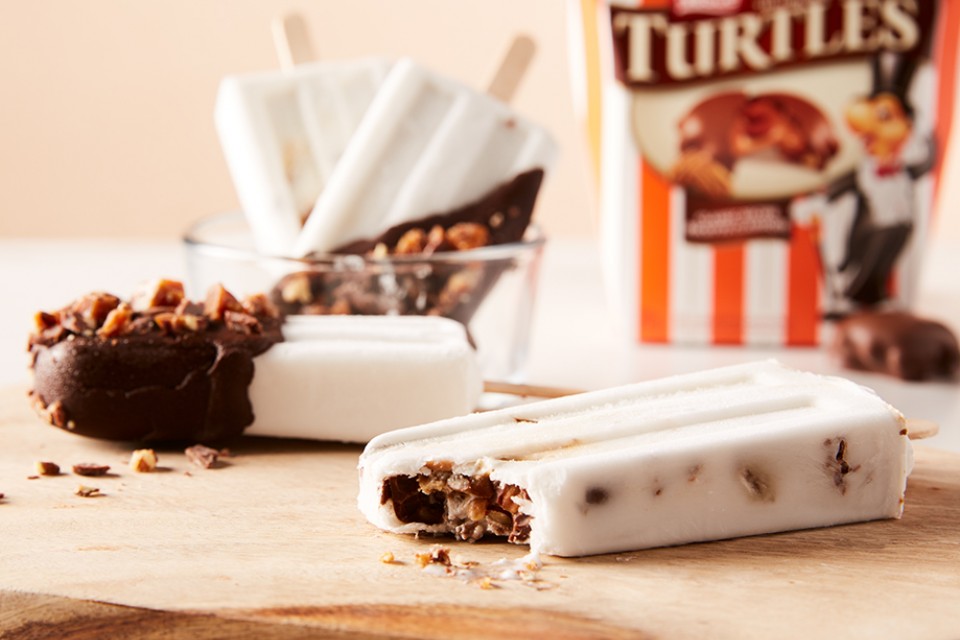 Hot days call for frozen treats. Make a splash at your next pool party with these TURTLES & Coconut Cream Paletas.
What you need
1 cup
Coconut Milk (Or Coconut Cream)
How to prepare
Instructions
Shake your can of coconut milk well before pouring it into a mixing bowl. Add your vanilla extract and mix.
Chop TURTLES into small pieces and add to your mixture. Carefully scoop into a popsicle mould and freeze.
Tips
Go chunky.
Try adding larger chunks of TURTLES to the bottom of each paleta before freezing.
Drizzle away.
Once your paletas are fully-frozen, try drizzling them with melted chocolate and finishing them with chopped TURTLES.