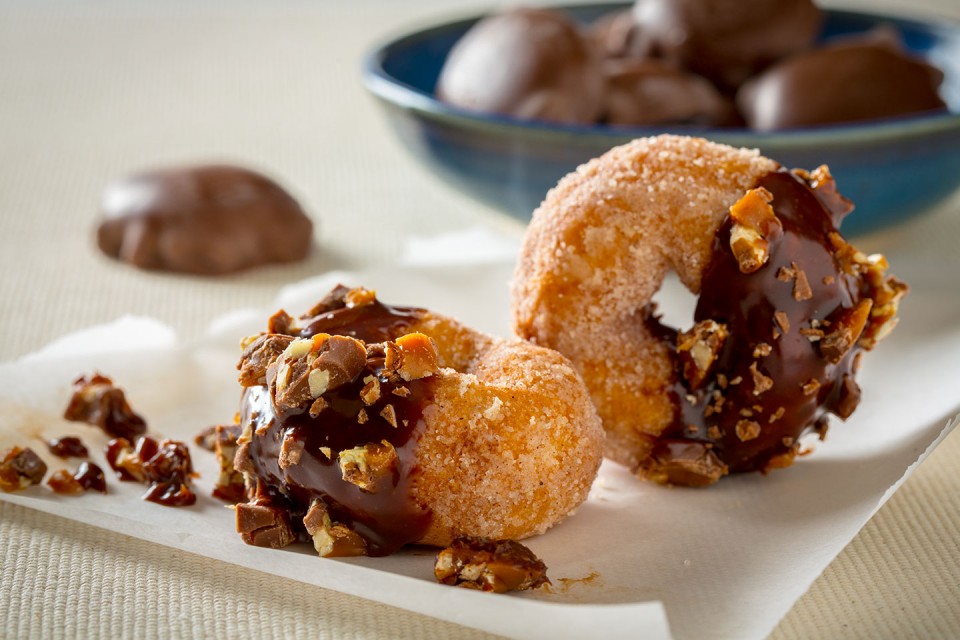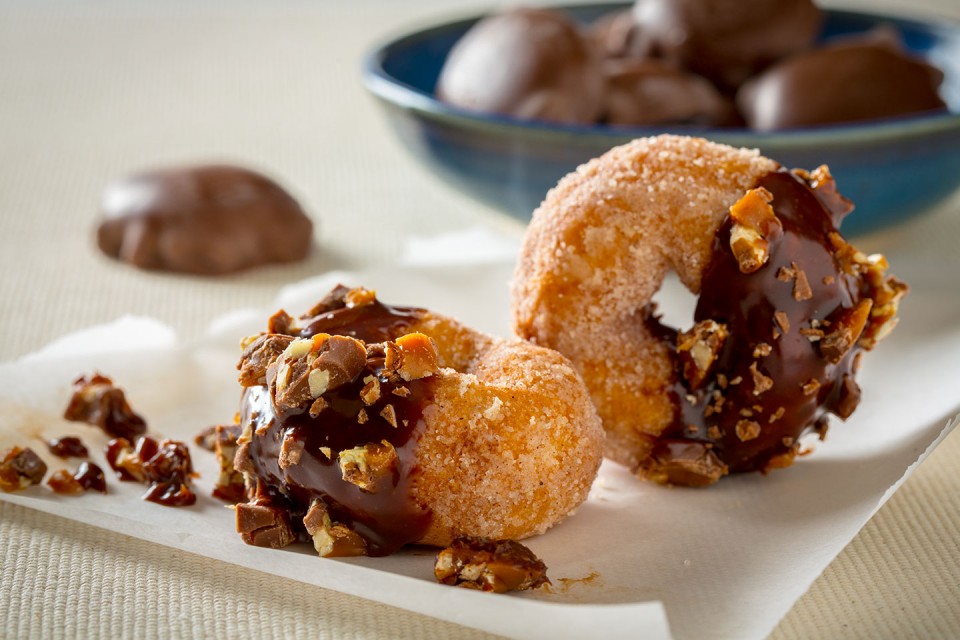 Should TURTLES donuts be called slownuts?
What you need
Ingredients
12
store-bought mini donuts
2 tbsp +1 tsp
baking cocoa
How to prepare
Instructions
To make the chocolate glaze, combine powdered sugar, cocoa and water in a bowl. Stir until smooth. Drizzle glaze over half of each donut. Dip the glazed half of each donut in the chopped TURTLES. Let sit for 30 minutes or until the glaze has hardened.
Tips
Try white chocolate
Try melting white chocolate instead!
Extra ingredients?
Keep enjoying leftover dip with fresh fruit!