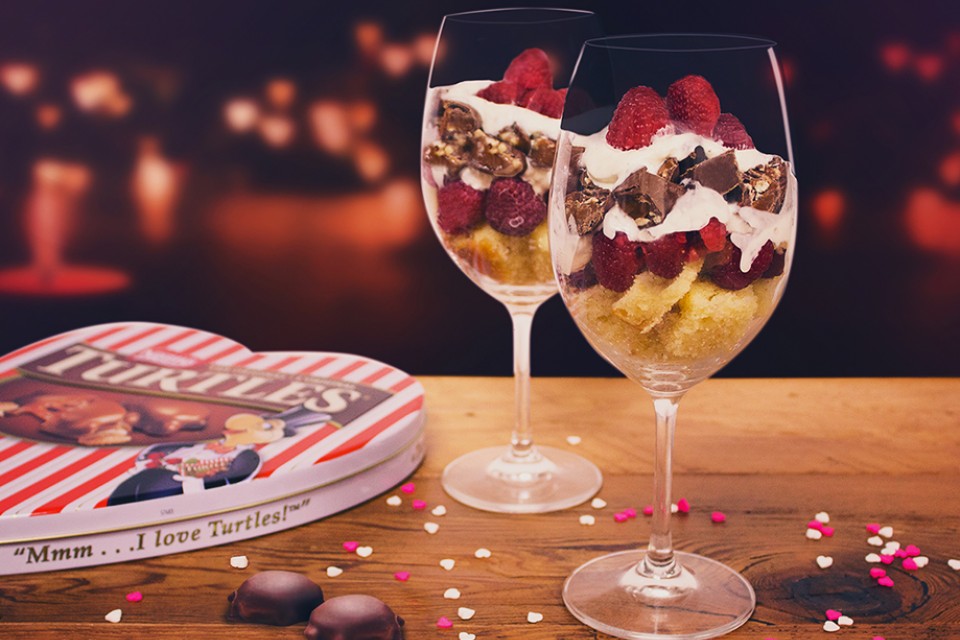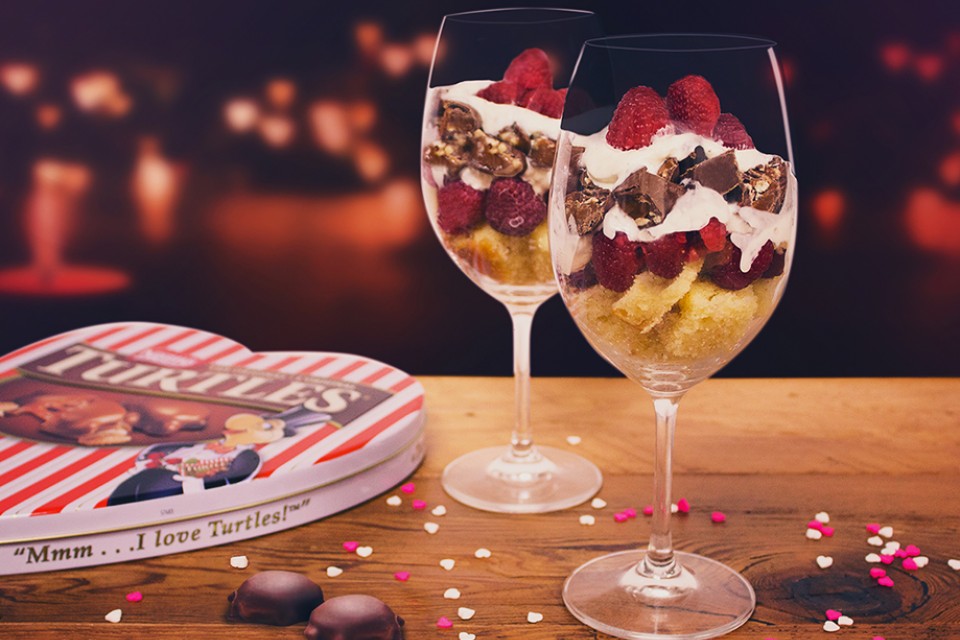 If you didn't have them at hello, you definitely will at TURTLES.
What you need
sponge cake (cubed)
¾ cup
How to prepare
Instructions
Layer ingredients in a pair of wine glasses.
Tips
Use your favourite berry!
This recipe is delicious with any berry.
Add romance
Make this recipe even more romantic by swapping sponge cake for red velvet.