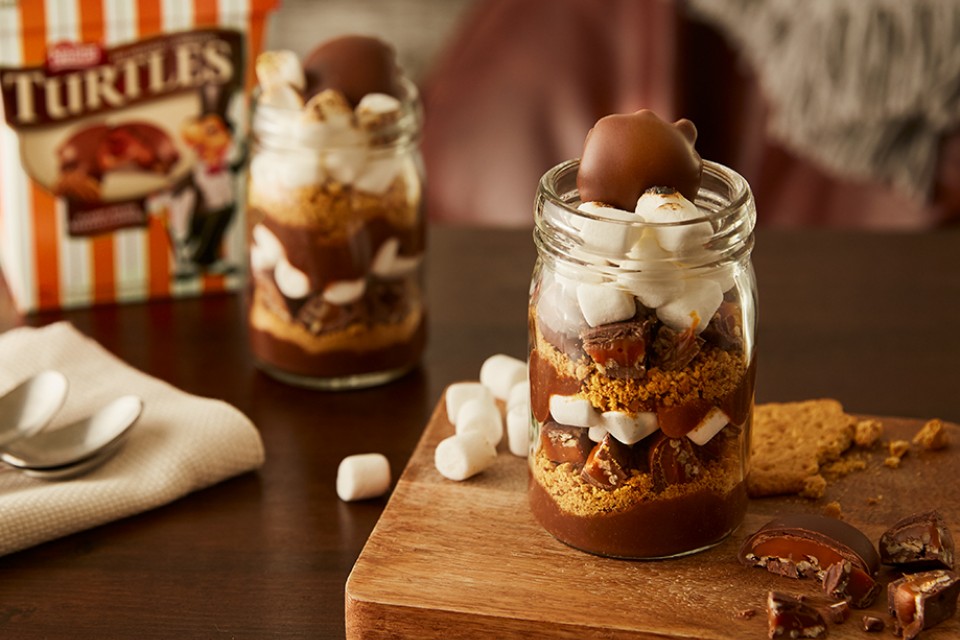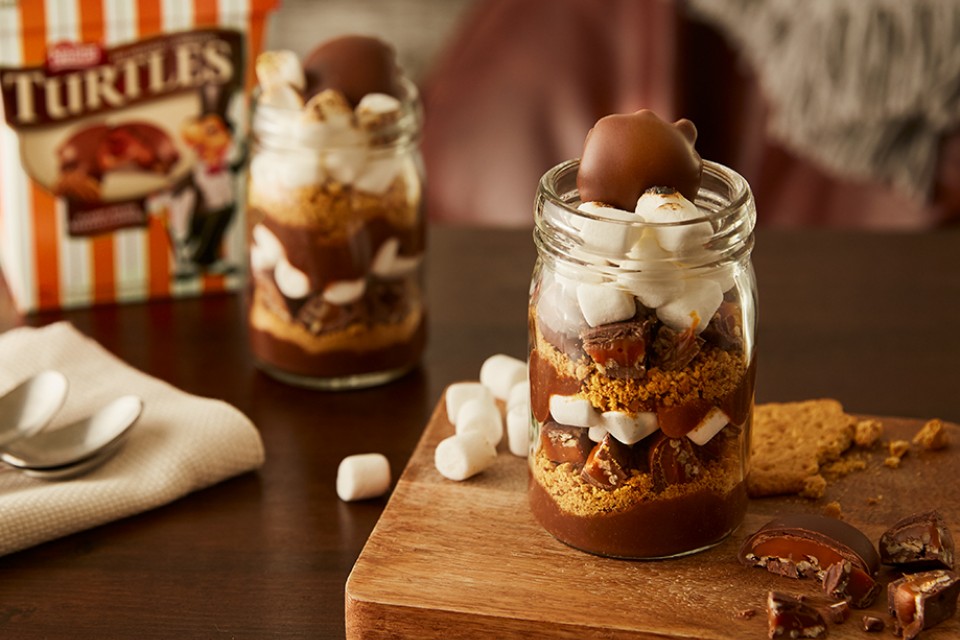 Layer on the love with an indulgent treat that's guaranteed to leave the whole family wanting s'more!
What you need
2/3 cup
Chocolate pudding
2
Graham wafers (crumbled)
1/2 cup
Mini marshmallows
How to prepare
Instructions
Coat the bottom of each 250mL mason Jar with 3 tbsp. chocolate pudding. Add a 1 tbsp. layer of graham wafer crumbs. Layer on 1 roughly-chopped TURTLE. Add a layer of mini marshmallows and repeat until each glass is full.
To really impress, toast the top layer of mini marshmallows and garnish with a whole TURTLE. (Optional)
Tips
Mix things up.
Feel like adding a little fresh fruit, or chopped nuts to your parfaits? Go wild!
Seal the deal.
Mason jars not only look awesome, they're a great way to take this treat with you. Picnic anyone?